Marketing strategies are a key component to the survival and success of any business. Identifying effective marketing strategies is essential because it allows you to allocate your marketing budget well. This article will provide you with marketing performance review examples you can follow. It also includes some tips to help you craft an actionable evaluation. Let's begin.
What is a Marketing Performance Review?
A marketing performance evaluation assesses the effectiveness of a company's promotional activities. This review typically looks at how well certain strategies and campaigns are performing. Its main purpose is to identify areas that may require improvement or adjustment.
They usually involve collecting consumer response data, analyzing sales or website visit trends, evaluating pricing, and so forth. These evaluations are often conducted regularly, such as quarterly or annually. Internal staff, outside consultants, or both can conduct these reviews.
By taking these assessments into account, businesses can ensure they stay competitive and adjust their marketing efforts accordingly. In addition, this allows them to effectively use their marketing efforts and budget.
The Importance of a Marketing Performance Review
A marketing performance review is essential for any business in the modern age. It provides a comprehensive analysis of the effectiveness of their marketing strategies and identifies areas that need improvement. It also reveals the best areas they can allocate their resources.
By taking these insights into account, businesses can develop more efficient and cost-effective ways to reach customers and generate returns.
These insights also provide key information about market trends that can help inform future campaigns.
Marketing performance reviews can lead to increased ROI by allowing businesses to make better decisions regarding their marketing efforts.
Ultimately, conducting regular reviews is essential for any company looking to maximize its profitability and remain competitive in the marketplace.
Tips for Writing an Effective Marketing Performance Review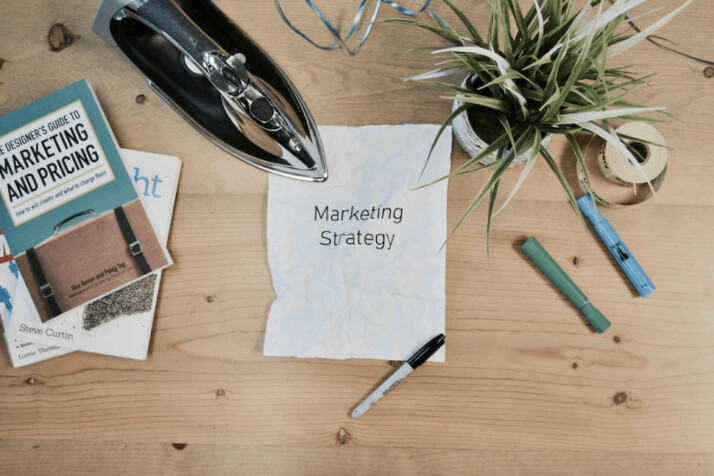 Writing performance reviews can be daunting without a clear structure or guide. Here are some guidelines you can use to frame your thoughts as you write.
Incorporate an Analytical Approach
When writing a marketing performance review, include analytical data and statistics to support your claims about their work. This will demonstrate that you are basing your reviews on facts and figures rather than opinions.
Focus on Areas of Improvement
A performance review should focus on areas where the employee is performing well and highlight opportunities for improvement and development. This helps them identify areas where they can build upon their strengths and weaknesses to achieve better results in future projects.
Offer Constructive Feedback
Use the performance review to provide constructive feedback to the employee. Make sure to communicate clearly and objectively, so the employee understands what is expected of them moving forward.
Encourage Collaboration
In addition to providing feedback, encourage collaboration between yourself and the employee during the review process. Ask questions and offer solutions that could help the employee improve their performance.
Be Open and Honest
Finally, always be open and honest when giving a marketing performance review. Remember to keep communication professional, but at the same time, be transparent with your feedback to ensure success for everyone involved.
Always remember the purpose of your review. Focus on your job as someone who must point out certain aspects of a marketing strategy to determine whether it's worth the cost. The next section contains some examples that can help you come up with the right approach.
Actionable Marketing Performance Review Examples
Example A
I recently evaluated the marketing strategy implemented for our company and was impressed with its effectiveness. The strategy focused on a comprehensive approach to reaching new audiences through various digital channels and resulted in increased brand visibility and awareness.
Moreover, it effectively promoted engagement with existing customers by incorporating them into product launches and campaigns. Although this strategy yielded positive results overall, there are areas of improvement that can help us further capitalize on opportunities in the future.
First, we should prioritize collaboration between departments to create cohesive content strategies. By implementing an interdisciplinary approach, we can ensure that messages stay consistent across multiple platforms while optimizing our efforts.
Additionally, a data-driven mindset allows us to better track progress over time and quickly identify trends.
Finally, transparent communication between stakeholders is essential to ensure team members understand how their roles fit into the larger picture.
The marketing strategy demonstrated success but could be refined further for greater efficiency. In addition, incorporating feedback from relevant parties would provide valuable insight and help shape decisions moving forward. Ultimately, these changes will improve our return on investment and make future marketing initiatives more successful.
Example B
I was impressed with the marketing strategy deployed this quarter. It was comprehensive and thoughtfully crafted. The use of a variety of channels, ranging from print media to digital campaigns, demonstrated a savvy understanding of our target market's needs.
Furthermore, the data-driven approach allowed us to precisely track engagement levels and optimized accordingly.
However, I think there is still room for improvement in creating more immersive experiences that draw customers in.
Additionally, collaboration among different departments could have been better fostered through increased communication and clearer goals. Overall, the performance has been admirable, but there are opportunities to leverage further success.
In Summary
We hope these marketing performance review examples give you a clear picture of what you should aim for. Always remember that the ultimate point of a review is to facilitate improvement and optimization. Actionable reviews are far more valuable because they provide people with a clear path to success or at least improvement.
Again, write with purpose, keep your objective in mind, and deliver a clear message.
Explore All
Write Performance Review Articles