Executive assistants are the unsung heroes of every organization. They manage schedules, coordinate meetings, and handle various administrative tasks. Executive assistants' performance is typically overlooked and unappreciated despite their vital role.
Evaluating the performance of your executive assistant and providing feedback to the employee are challenging but necessary tasks. This article's performance evaluation examples for administrative assistants will guide you in writing an excellent performance review.
An effective performance evaluation gives details on the performance of an executive assistant over a period. It is a necessity for organizations that want to improve productivity and performance.
This article discusses how to conduct a practical administrative assistant performance evaluation.
What Is A Performance Evaluation?
Performance evaluation involves assessing a person's work or job performance to establish whether they are meeting the set goals. Raises, promotions, or demotions may result from the performance evaluation. Being evaluated is like being "tested" or "assessed." Performance evaluations are a powerful tool for employers to determine whether or not a person is doing his/her job well.
At the same time, performance evaluations are a valuable vehicle for workers to learn about their performance and improve their skills. A performance evaluation focuses on an employee's strengths, weaknesses, and areas for improvement. It is also an opportunity for employers to express concerns and discuss career aspirations with their managers.
Tips for Conducting a Performance Evaluation
Set clear expectations and goals in advance.
Gather feedback from multiple sources.
Focus on specific behaviors and actions rather than personalities.
Encourage open and honest communication.
Provide specific, actionable feedback.
Set goals and develop a plan for future development.
Follow up on agreed-upon actions and goals after the evaluation.
Keep the review focused and on track.
Use a balanced approach, highlighting both strengths and areas for improvement.
Ensure the assessment is a two-way conversation, allowing the employee to ask questions and provide input.
How to Write A Performance Evaluation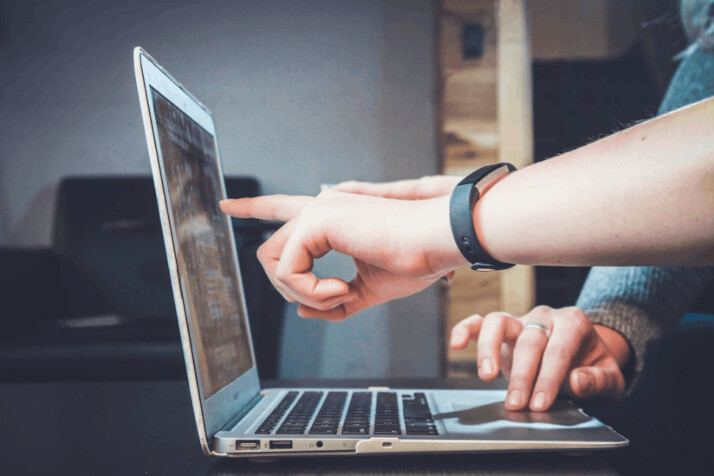 It is vital to keep the evaluation structured and focused. You must also provide specific, actionable feedback that helps the employee understand their strengths and areas for improvement.
These steps will guide you in writing an evaluation that is helpful and effective in supporting the employee's development.
1. Highlight the employee's strengths
Highlight the employee's strengths and areas of excellence. Include examples of projects or tasks in which the employee has excelled at. And any skills or abilities that have contributed to their success.
2. Specify areas for improvement
Identify areas the employee needs to improve on. Provide specific examples and offer concrete suggestions for how the employee can improve these areas.
3. Goals and development
Discuss any goals or objectives set for the employee and how they can be achieved. Set specific targets or objectives, and offer any training or support necessary to help the employee reach these goals.
4. Conclude
Conclude the evaluation with a summary of the employee's overall performance and any additional comments or feedback you may have. Make sure you thank the employee for their contributions and encourage them to ask questions or discuss any concerns they may have.
Performance Evaluation Examples for Administrative Assistants
Consistently reaches and exceeds benchmarks for effectiveness and productivity.
Effectively manages time and prioritizes tasks.
Exhibits high precision and attention to detail in work.
Proactive in foreseeing the executive's demands and exercising initiative.
Utilizes prudence when handling private and sensitive information.
Successful at managing numerous jobs and projects at once.
Exhibits strong problem-solving abilities and the capacity for innovative solutions.
Provides internal and external stakeholders with great customer service.
Maintains polite and professional relationships with clients and colleagues.
Effectively communicates verbally and in writing.
Exhibits good organizational abilities and upholds organized processes and systems.
Takes responsibility for assignments and sees them through to completion.
Swiftly adjusts to shifting priorities and requirements.
Proven track record of delivering high-quality work on time.
Always displays a positive and professional attitude.
Works well both individually and collectively.
More Performance Evaluation Examples for Administrative Assistants
Exhibits high precision and attention to detail in work.
Successfully uses technology to simplify work processes and boost productivity.
Displays exceptional skill in completing jobs quickly.
Continually looks for chances for professional and personal growth.
Demonstrates excellent organizing skills while handling several responsibilities.
Always acts with the utmost professionalism, even when under duress.
Exhibits outstanding efficiency in handling challenging administrative work.
Consistently shows perspicacity when handling sensitive situations.
Exhibits unique expertise in offering first-rate customer service.
Demonstrates exceptional effort in making sure paperwork was finished correctly and on schedule.
A brilliant knack for picking up new ideas rapidly to help the management team.
Skillfully aided leaders in creating persuasive communications for significant clients.
Used skills to solve problems creatively and quickly overcome barriers.
Consistently and honorably ensured adherence to specified standards and procedures.
Wrapping Up
Executive assistants are the driving force behind the successes of many top organizations. They provide a broad range of services, from managing professional calendars to managing contact information for an organization.
By regularly evaluating their performance, you can commend the work of assistants who meet or exceed the standard of excellence. And point to weaknesses and marginal issues that need attention. You'll surely nail your performance evaluation by following the tips in this guide.
Explore All
Write Performance Review Articles