As a software engineer, your career growth and development depend on a self-performance review.
Knowing what kind of performance you've achieved is key to planning for the future and setting goals. A comprehensive Software Engineer Self-Performance Review can help you assess your work, identify areas for improvement, and learn from successes.
In this blog post, we will look at Software Engineer Self-Performance Review Examples. You can learn to create an effective one for yourself.
What Is Software Engineer Self-Performance Review
Software Engineer Self-Performance Review is a process of assessing your work and performance as a software engineer. It involves taking stock of the accomplishments you have achieved, the challenges you have faced, and the areas where you could improve.
This review aims to gain insight into how well you are doing in your job. Identify any issues that may be preventing progress, and plan for future development.
Self-performance reviews can be an invaluable tool for software engineers. They allow them to get an honest assessment of their work from themselves rather than relying solely on feedback from their manager or colleagues.
Besides, self-performance reviews can provide an excellent opportunity for personal growth. This is by allowing an individual to reflect on what they do well and what they can improve.
How to Write Software Engineer Self-Performance Review Examples
To create an effective Software Engineer Self-Performance Review, you should include the following elements:
1. Identify Strengths and Weaknesses
A self-performance review is an excellent opportunity to reflect on your performance over the past year or quarter. Take stock of what you did well and any areas for improvement. Be honest with yourself – this isn't about patting yourself on the back; it's about being realistic in your assessment of where you stand.
2. Set Goals
Once you have identified your strengths and weaknesses, set some goals for improvement. These should be specific, measurable, and achievable goals that will help you build upon existing strengths and address deficiencies. Make sure to give yourself clear deadlines and review your progress regularly.
3. Describe Your Accomplishments
A self-performance review is also a great place to showcase the work that you have done in the past year or quarter. Make sure to include any successes, awards, and achievements that you are proud of so that you can look back on them later. This will also be useful when it comes time for your manager or supervisor to assess your performance formally.
4. Track Progress
Track progress against your goals and accomplishments throughout the review period. Keeping detailed notes throughout the year will help you effectively reflect on your performance during this process.
Examples of Software Engineer Performance Metrics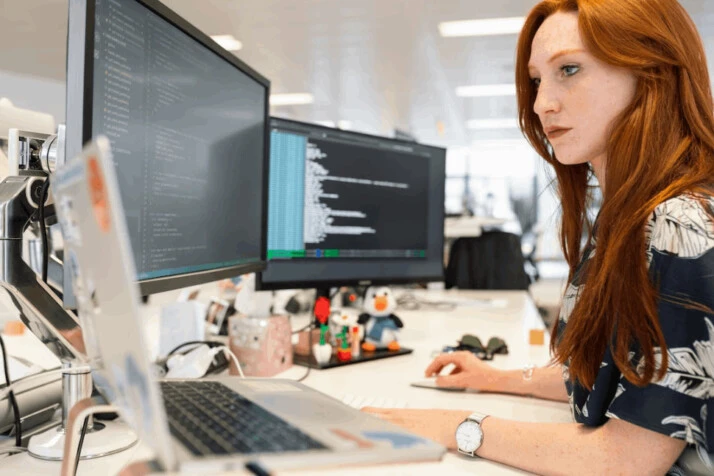 When it comes to performing a self-evaluation as a software engineer, there are specific metrics that you should take into consideration. These include:
Code Quality
This involves assessing the quality of code written for a particular project, including readability and maintainability.
Speed
How quickly have you delivered projects? Have you met deadlines and kept up with the pace of the industry?
Problem-Solving Skills
Did you identify solutions to any problems during the development process?
Collaboration
Did you work well with other team members on a project?
Leadership
Could you take charge of a project's technical decisions and guide it to success?
Analyzing these metrics can help you determine where your strengths lie and provide insight into areas where improvement is needed. It's essential to be honest when evaluating yourself to make progress in your career.
Samples of Software Engineer Self-Performance Review Examples
Below are some examples of Software Engineer Self-Performance Reviews to help guide your own:
• "This past year, I was able to successfully complete 3 projects on time and within budget. I focused on code quality and readability, which enabled me to deliver clean and maintainable code. In addition, I collaborated effectively with my team members in order to identify solutions quickly when faced with obstacles."
• "I am proud of the work I have done this quarter as a software engineer. My code has been well-received by peers and our clients alike, showing that it is both reliable and maintainable. Furthermore, my problem-solving skills have been sharpened through working on challenging tasks that have pushed me to think outside the box."
Conclusion
Software engineer self-performance review is vital in assessing and improving your work performance. Considering the metrics above, you can create a comprehensive review that will help you identify areas for improvement and plan for future growth. So take the time to evaluate yourself regularly and strive to become a better software engineer!
Explore All
Write Performance Review Articles