As a supervisor, you know that performance appraisals are essential to the job. It's important to review your team's successes and areas for improvement while providing constructive feedback to help guide their development.
As businesses always have a hierarchy, a production supervisor's performance is also reviewed. There's a need to ensure production supervisors carry out their duties efficiently. But if you're looking for guidance on how to get started, free supervisor performance evaluation samples can be incredibly helpful.
With these performance review examples, you'll have a better understanding of what works best when it comes to appraising supervisors and fostering workplace success.
Supervisor Performance Evaluation Samples
This section contains some supervisor performance evaluation samples for you. You can go through them to get the inspiration needed to write yours. We've divided the reviews into sections for easy navigation.
Dependability
Positive
The manager's dependability is of the highest caliber. He consistently meets deadlines and always follows through on his commitments. His performance can be relied upon to achieve results, no matter how challenging the task is. He clearly understands when and how to use resources most effectively. He has a knack for identifying what is needed to reach successful outcomes. His management skills are exemplary, and it is easy to understand why others have faith in him. This is an invaluable asset that any team would need to attain its goals.
Negative
The manager's dependability has been subpar, and their performance overall is inadequate. They often fail to meet the necessary requirements needed for success and use excuses instead of solutions when faced with problems. This lack of dedication leaves the team lacking in structure, direction and trustworthiness. Thus, making it difficult to rely on them as a reliable source of guidance. With that said, I need to see a notable improvement in this area if they are to reach an acceptable level of management ability.
Communication
Positive
John is an exceptional supervisor who has consistently demonstrated impressive communication skills. The employee always meets goals and sets high standards for himself, which he then works to meet or exceed. The employee's ability to effectively use language in various contexts is remarkable, whether speaking with colleagues, managers, or customers. His conversational style lends itself to easy comprehension, while his varied sentence structure conveys emotion and allows him to communicate complicated concepts more succinctly. The employee continues to exemplify professionalism and expertise through his innovative approaches and commitment to excellence.
Negative
The supervisor's communication skills have been subpar. While they possess experience on the topic, they don't convey it adequately in their work. They often communicate in vague terms without providing clear examples to illustrate their point.
The language used can be overly colloquial sometimes, making it difficult for the team to comprehend the topic. Furthermore, a lack of varied sentence structure and uncommon words impedes the level of professionalism expected from this role. As such, goal-oriented meetings are hindered due to their inadequate ability to clearly articulate desired outcomes and effectively work with others. The employee needs to improve to maintain high standards when communicating with colleagues and teams.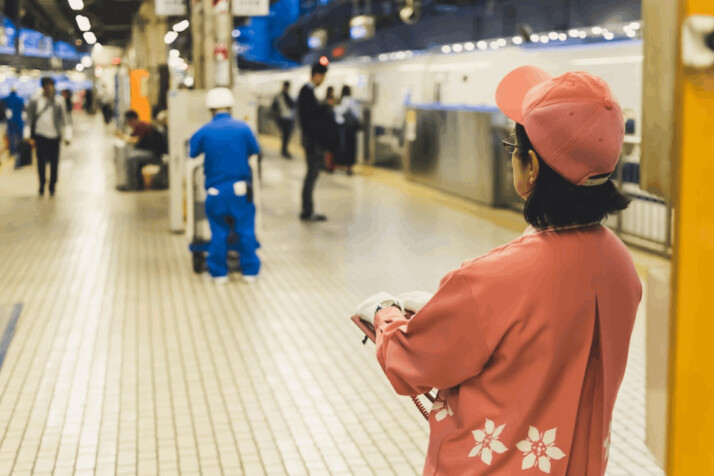 Cooperation
Positive
The employee has shown an outstanding ability to foster cooperation and collaboration within the team. They've consistently demonstrated their capability to understand the individual needs of each team member. They also recognize what is necessary for the team as a whole to meet its goals.
The employee's skill in building bridges between diverse personalities ensures that every member contributes meaningfully to the collective effort. Moreover, they possess an exceptional capacity for managing conflicting views by identifying common ground and working towards mutually agreeable solutions.
The supervisor's commitment to teamwork is unwavering, and they will stop at nothing to ensure that their team meets expectations with flying colors.
Negative
This supervisor has shown a severe lack of cooperation which is deeply concerning. They consistently fail to meet the needs and goals of the team, undermining important skills like communication and collaboration. As such, work is rarely completed satisfactorily or on time.
Furthermore, their behavior towards colleagues is often adversarial and unyielding, creating a hostile working atmosphere. It's important that this supervisor takes steps to improve their ability to cooperate with others to meet the standards expected within our organization.
Problem-Solving
Positive
John is an exemplary supervisor who consistently demonstrates impressive problem-solving skills. He takes the time to review the important needs and goals of his team before working to complete them.
The employee shows a strong commitment to meeting targets. His ability to remain focused on the task at hand while finding creative solutions has been essential in helping us reach our collective objectives. Furthermore, John's adeptness in this arena has been integral in fostering positive relationships between coworkers and sustaining morale throughout the organization.
Negative
The supervisor's problem-solving skills are in need of review. They lack the ability to effectively use analytical tools, take the initiative when help is needed and complete important tasks with minimal guidance. This has had a negative impact on their team's ability to meet goals.
The supervisor needs to improve their understanding of how to identify the core elements of an issue. In addition, they can improve on breaking the elements down into smaller components and developing a plan for resolving each element. It is essential that they practice these skills regularly in order to ensure optimal working performance in the future.
Adaptability
Positive
The supervisor has consistently demonstrated his adeptness and resourcefulness in adapting to diverse and rapidly changing work situations. He is able to swiftly identify opportunities and challenges, coming up with creative solutions that are both successful and cost-effective. The employee's ability to synthesize disparate facts and figures into a coherent plan has been remarkable. In addition, his proactive approach has saved the company money while ensuring the efficiency of operations. The quality of his work performance is excellent, making him an invaluable asset to our team.
Negative
The employee lacks adaptability in his work, making it difficult to meet the needs of our team and goals. He fails to plan ahead and use problem-solving skills to help improve how we work together. He rarely takes the initiative when facing new challenges. Instead, he relies on others to guide him through situations he should be able to handle himself. His lack of experience makes it difficult for him to navigate unknown territory and come up with solutions that would benefit the team. The supervisor has a lot to learn in terms of adaptability if he is going to be successful in his role.
Final Thoughts
Regular performance reviews are prominent parts of successful organizations. A good performance review provides employers and employees with a chance to synthesize ideas and expectations.
In addition, you can use the chance to help teams improve their output by listening to their feedback.
Explore All
Write Performance Review Articles