Developers are constantly challenging the limitations of artificial intelligence. Today's AI is leagues more advanced than a few years ago.
The newest version of the technology creates new possibilities and introduces new applications.
We're all aware that there's a lot of AI-generated content on the internet. But you'd be surprised to know that AI can do much more than write natural-sounding articles. You may not even be able to tell an AI written script from one that a human wrote.
This guide explains an AI script, how AI writes screenplays, and whether AI can make an audience laugh.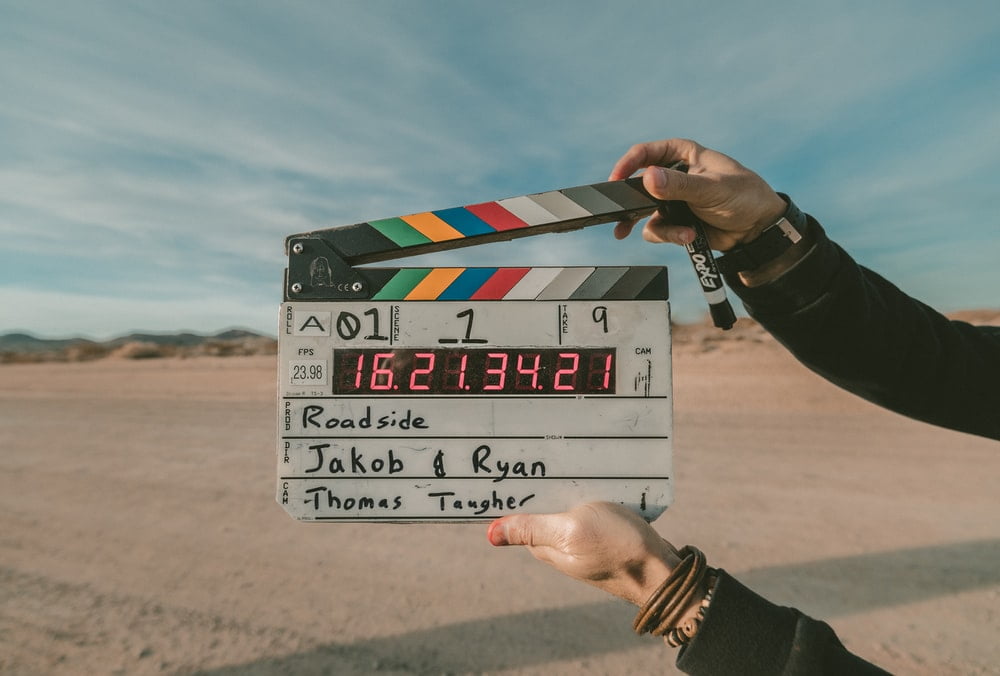 What is an AI Script?
An AI script refers to a script generated entirely by AI. It features a typical script's elements, like characters, dialogues, and events. Movies, video games, and commercials sometimes use AI scripts. Most AI writing software runs on the GPT-3 neural network machine learning model.
What is GPT-3?
GPT-3, or third generation Generative Pre-trained Transformer, is the newest version of the most sophisticated language model in the industry. It uses the text from the entire internet as its dataset and operates on 175 billion parameters. 
The learning model is "pre-trained," meaning it must be trained to produce particular content types. Its intelligence comes from data and human expertise. The AI generates text based on available data by detecting patterns and sequences from the data it is trained on.
Sun spring was the first known movie to use an AI script. It was an experimental movie produced in 2016 as an entry to Sci-Fi London's 48-hour filmmaking competition. The movie was produced in less than 48 hours.
This feat was achieved by training Benjamin (the AI author) with hundreds of old Sci-fi screenplays before telling it to write its script. The results weren't ground-breaking, but they proved that AI could be trained to write convingcing movie scripts.
Two years later, Lexus launched an ad that was written entirely by AI.
This capability was again showcased when Google AI recently wrote a script for an episode of Stargate. The AI was trained on all previous Stargate scripts and then asked it to write its screenplay.
How is an AI Written Script Made?
Artificial intelligence creates scripts by looking at the data to predict what an audience wants to watch. It determines this by taking into account factors such as dialogue and story. It tries to mimic the way writers think. It's similar to how AI predicts the following words to a sentence, except it does this on a bigger scale. 
Can AI Express Humor?
AI adapts to the work given to it. A study by Harvard Business researchers discovered that a computer algorithm could be trained to predict which jokes can elicit laughter. This study was meant to challenge the bias against AI recommendation algorithms by proving that AI recommends things people like.
It turns out that the AI was better at identifying the jokes that were funny to the respondents. This suggests that an AI written script can express an array of emotions by training the AI writer to fulfill a particular function. The quality and fidelity of AI output will depend on its given dataset. 
Will AI Replace scriptwriters?
The short answer is no. AI won't be replacing scriptwriters any time soon. People are still superior at creating original ideas. AI requires NLP to develop scripts. This suggests it cannot come up with stories it wasn't trained to develop.
Most AI output heavily depends on the parameters you include in the work process. For example:
You can't expect an AI to write a script for a love story without first feeding it similar scripts. You can let AI predict text, but it cannot create something out of nothing. For AI to replace humans, they need to be fully autonomous, and they need to be affordable.
The Bottom Line
Artificial intelligence keeps getting better, especially with the introduction of new technologies like machine learning neural networks. It's already making a significant impact on content production times and quality. 
AI writers help ease the writing process by eliminating writer's block. The same can be applied to all forms of creative writing. While an AI written script can be convincing, it still pales compared to true creativity. It is the reason why AI writers are more like tools than rivals.
Frequently asked questions
Why scripts are very useful in AI?
This is because: The events usually occur in known patterns and runs. A casual relationship exists between events. A condition allows an event to take place that allows an entry to occur. There are conditions that pertain to events taking place.
Why are scripts useful in AI?
Because: Events tend to occur in known runs or patterns. There are causal relationships between events. An event is allowed to take place under certain entry conditions.
How do I create an AI story?
Step 1 — Select language. Next is to choose a language for output.
Step 2 — Select tone. Your content type is then determined by choosing a tone of voice.
Step 3 – Choose a case.
Step 4 — Add input
Here's the AI generated output!
Who writes screenplays?
Screenwriters are those who write movie scripts or screenplays. It might be possible for a novelist to be hired to write a screenplay.
Can an AI make a movie?
It may sound futuristic, but artificial intelligence has reached this point. The development of technology is already having considerable effects on film production. Nowadays, most outperforming films that fall under the visual effects category are automated films employing machine learning and AI.
What are different types of scripting languages?
PHP
Ruby
Perl
Python
Node js
ASPNET
Java
How would you describe artificial intelligence?
Artificial intelligence is the simulation of human intelligence processes by machines, especially computers. AI provides specific applications such as expert systems, natural language processing, speech recognition, and machine vision.
Is Jarvis an AI?
J.A.R.V.I.S. Algorithmic Intelligence later created by Tony Stark, to control his Iron Man and Hulkbuster armor for him. Avengers: Age of Ultron, J.A.R.V.I.S. suffered damage from Ultron's partially destroyed effects.
What is the best AI text generator?
RYTR – A full-text AI content writer. Free Account Available.
SAMPLES – A CONTENT GENERATION TOOL. Free Plan Available.
UNBOUNCE'S SMART COPY – JUMPSTART IT.
ADVANCED AI WRITER CONTENTBOT.
Copy AI CONTENT GENERATOR for free.
What are the elements of script?
Shot
Character Name
Dialogue
Extensions
Scene Heading
Transition
Parenthetical
Action
What is script method?
ScriptMethods public string echo(string text) => $"texttext"; public double squared(double value) / value * value; public string greetArg(string key) .
What is the best story generator?
SassBook AI Writer. SassBook AI story generator allows creators to customize its output by specifying keywords and selecting a creativity level.
TalkToTransformer. There is a claim to TalkToTransformer, which lives up to the claims.
DeepStory
What is script knowledge?
A script knowledge is knowledge acquired by individuals about a common sequence of actions in a para- ticular situation (Schank and Abelson, 1977).
How does AI script writing work?
Your script writer asks you to write a few sentences about the content you want created. It is possible to specify the creativity level and tell the AI tool how many characters to write. Your AI writer will then do the rest without your further advice.
Can you use novel AI for free?
The Novel AI free version offers 100 free AI generations and access to the Eurasian AI Story Generating software.