Content creation has been an integral part of this age of digital marketing and social media. However, it is often quite challenging to keep track of all the content online or ensure quality in all our work.
Above all, it is essential to write quality content quickly that outperforms the competitors in the market. And that is only possible by using artificial intelligence. The AI-generated text has become a companion to digital marketing and content strategy.
Here, you'll learn the pros and cons of generating text using AI and its significance in content creation.
What Is Artificial Intelligence?
Artificial intelligence is an extensive branch of computer science that deals with building intelligent machines capable of doing human-like tasks. It closely resembles how the human mind makes decisions and solves problems. AI machines do not rely on natural language or human expertise to think like humans.
The emergence and entrance of artificial intelligence in every professional sector have made the unthinkable achievable today. We have leaped forward in the digital world by giving machines the power to work and think for us. People and businesses have been leveraging the power of AI to reach new heights in the shortest possible time.
What Is AI-Generated Text?
AI-Generated Text (AGT) is a term used to refer to the content created by artificial intelligence systems or bots to be published online. AI is utilized to create optimal content by algorithmically executing the best possible words that optimize online content.
You can create a wide variety of digital content using an AI text generator. It includes product marketing, sales copies, landing pages, emails, and more. AI-generated content maximizes your efforts and also ranks well in search engines.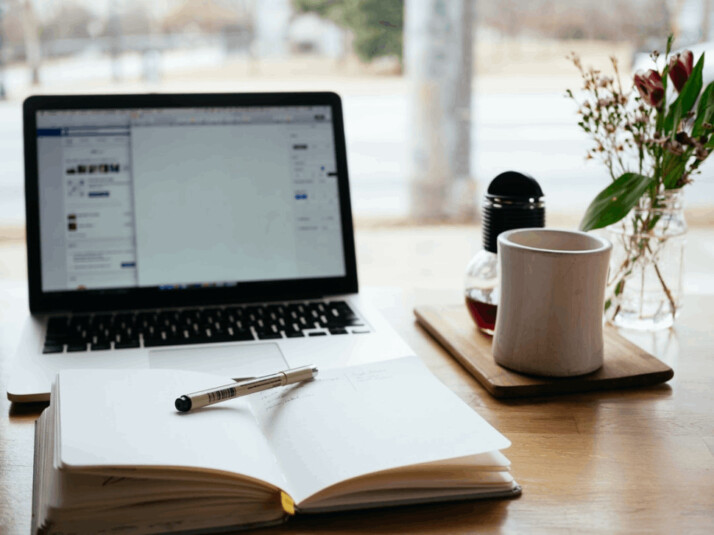 Advantages of AI-Generated Text
AI has the potential to change the nature of the internet forever, from how we communicate to how we learn and do business.
As you can see, using AI to generate texts has several advantages over creating material the old-fashioned way. Let's look at some of the key benefits below.
1. Facilitates Content Creation Process
Artificial intelligence makes generating any type of content easy and engaging using AI writing tools. AI-generated texts provide a structured framework to organize and present your ideas effectively.
Moreover, AI text generators often have helpful features like an integrated dictionary or spell checking to generate error-free content.
2. Makes Content More Professional and Appealing
It is essential to have a well-versed vocabulary and an understanding of using your language and word choice to create high-quality content. AI text generators are trained to use that ideology and create professional-sounding content.
AI ensures that the content is well-researched, structured, and optimized. However, it would be best if you still gave a personalized touch to make it more appealing to the readers.
3. Accessible to Everyone
Whether you're a freelance editor, content creator, or aspiring entrepreneur, AI writing programs are quick and easy to use for everyone. This web software can be used from anywhere and doesn't require installation.
All the content is stored online, so it doesn't matter whether you have a high-end PC or not. Everyone can access these AI programs without any trouble.
4. Keeps Your Online Content up to Date
The beauty of AI-generated text is that it updates your content and keeps it fresh, which aids in content management. Old information is never outdated since new data is always being added. It enables cross-referencing of any data without changing the content and losing your recent momentum. The AI keeps an eye on the most recent advances in your field and ensures that everything is up to date.
Disadvantages of AI-Generated Text
While AI-generated texts offer significant advantages, it also has their disadvantages. One major issue is the lack of engagement with the audience because AI-generated content cannot precisely mimic human writing.
Machines need to study the voice, vocabulary, and how the audience speaks to produce quality text. When you create an article or blog post using AI, it might lack the style required to convince your audience. Besides, AI may use inappropriate words or specific term that doesn't fit the context.
Another drawback of AI-generated content is that effective AI software is usually costly. You may have to pay monthly or yearly fees if you subscribe to the advanced plans for better features.
Where Can You Use AI-Generated Texts?
Manual writing is always a time-consuming task for content creators. With the increasing demand for regular online content, it's imperative to take advantage of texts generated by AI to produce quality content.
Content generated by artificial intelligence can be used to create and manage various types of content. There are tons of ways you can use AI-generated texts. Some businesses even use AI-generated texts to automate their content management.
Find appropriate niche-specific keywords
Improve content marketing efforts and increase website traffic
Produce high-quality and engaging social media content
Create impactful sales copy to aid in online product promotion.
Write human-like text with words that appeal to the audience.
Will AI-Generated Text Dominate the Future?
AI is predicted to triple its ability in the next few years. This means that soon we will be able to see the significant evolution of AI technology in the digital domain. It can be found in almost all aspects of our lives. AI-generated content is undoubtedly the way of the future for web content.
The digital world will continue to grow in importance in the coming years. And more people will consume content online through various websites, social media, or YouTube. Companies need to acknowledge this reality to stay at the forefront of the competitive market.
We'll also see how the media sector adjusts to its consumers and how this transformation affects content creators. The future of AI is endless and produces endless opportunities for the human race and the AI world to coexist side by side.
Wrapping Up
This article upholds the benefits and drawbacks of using AI-generated text and its potential in the future years. The future of AI-generated text is exciting but unsettled as innovators, startups, and companies race to create this generation's text-reading machine. The possibilities with AI technology are endless.
The AI-generated text has the potential to change not only the way people write but the way people think as well. In fact, AI has been continuously evolving to improve all aspects of its rendering process.
An AI writing tool will help make content more personal, professional, and attractive. The ease of access and the effectiveness of these texts will make it fun to share work and information with others.
Explore All
AI Content Writing Articles