As the world of e-commerce continues to evolve, AI-based E-commerce chatbot technologies are becoming increasingly popular. By taking advantage of advances in artificial intelligence, these automated solutions can provide unparalleled customer service and valuable insights into customer behavior.
This article will explore five ways an AI-based E-commerce chatbot can help improve your website. It also lists some of the popular AI-based e-commerce chatbots currently available on the market.
What Is an E-Commerce Chatbot?
An e-commerce chatbot is an automated virtual assistant driven by artificial intelligence (AI). It can provide customer service, recommend products and services, answer FAQs, and more.
There are three types of e-commerce chatbots:
AI-driven chatbots are powered by natural language processing and machine learning, enabling them to understand complex customer queries and respond appropriately.
Rule-based chatbots use pre-defined answers to specific queries that match the keywords entered into the chat interface.
Hybrid chatbots combine aspects of both AI-driven and rule-based chatbots for more customized interactions.
5 Ways an AI-Based E-Commerce Chatbot Can Improve Your Website
When it comes to e-commerce chatbots, they can seriously improve the efficiency and user experience of any website. But it depends on how they're deployed. Below are some of the common ways an AI-based e-commerce chatbot can help improve your website:
Facilitate common queries
AI-based e-commerce chatbots can provide quick and intuitive answers to customers' frequently asked questions. It helps customers have an expedited shopping experience.
Enhance engagement
Chatbots can interact with users in a naturalistic manner and provide personalized support, thus optimizing user engagement and satisfaction.
Automate the selling process
AI-based chatbots help streamline sales by providing customers access to product details, prices, and other relevant information necessary for making informed purchases.
Provide post-sales assistance
After completing their purchase, customers may require additional guidance on their orders or product usage. AI chatbots are well-equipped to offer such after-sales support with precision and timeliness.
Generate actionable insights
AI-powered chatbots can create detailed analytics by extracting useful data from customer interactions. Businesses can use this data to identify areas of improvement and devise effective strategies for betterment.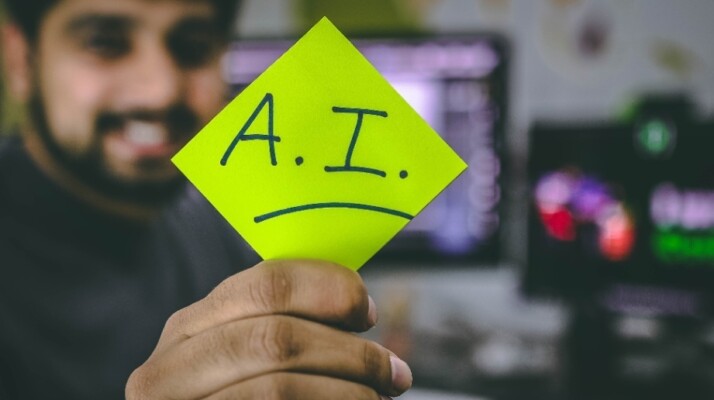 5 Best AI Chatbots for E-Commerce
E-commerce chatbots are becoming increasingly popular as businesses look for ways to better engage with their customers. Here are five of the best AI chatbots for e-commerce that you can try out:
MobileMonkey
A much-praised pick in the list of the best chatbots is MobileMonkey. It provides an effortless method of chatbot integration across different platforms like website chats, Facebook advertisements, and SMS.
Its notable features include natural language interpretation, customer segmentation, and built-in dialogue templates, which certainly sets it apart from other chatbots.
Key features
In-depth reporting and analytics
Pre-made Templates for chatbots
Cross-Channel Chatbot Builder
Drip campaigns for automated promotions
Connects seamlessly with live chat
Chatfuel
If creating a fast chatbot for social media is your goal, then Chatfuel is a great solution. Chatfuel is renowned for its e-Commerce chatbot capabilities as it easily responds to queries about items advertised via socials such as Instagram or Facebook.
Moreover, creating simple FAQ bots and Facebook Messenger bots can be accomplished seamlessly in a few minutes. Their user-friendly interface allows you to build bots without prior programming expertise.
Key features
Intuitive, non-coding platform
Ready-made FAQ bot templates
Automates Facebook Messenger chats
Links warm leads to sales representatives
Multilingual capability
Botsify
Botsify is an unparalleled chatbot solution that facilitates the creation of conversations for Facebook, webpages, and WhatsApp. Notably, it stands out among the competition with its vocal capabilities and is tailored toward customer assistance.
It makes use of human hand-off, swiftly forwarding inquiries to the correct representatives. Botsify is a remarkable asset for non-experts to design AI chatbots. It has bot learning, conversational forms, and chatbot training capabilities.
Key features
Chatbot capability for multiple channels
Includes pre-built templates
Leverages AI and ML capabilities
Intuitive flow builder & editor
Easy integrations with popular services
Basic reporting metrics
Multilingual support
Giosg
Giosg is an excellent chatbot builder, offering a comprehensive suite of tools and an intuitive UI. It requires no programming knowledge – even the most tech-averse individuals can create extraordinary bots! Giosg provides pre-made chatbot templates that make it simple to create a chatbot for your brand and objectives. \
Furthermore, you can customize these bots to ensure they are tailored precisely to your needs. Moreover, with Giosg's video bots, you can also insert live shopping elements that will make them more interactive and appealing to customers.
Key features
Non-coding chatbot building platform
Graphical performance metrics
Preconfigured retail bots templates
Live chat integration
Ample customization options
Ability to upload multimedia & promotional video-bots
Pandorabots
Pandorabots is an open-source platform that allows anyone to craft multilingual chatbots and voice assistants. This multilingual conversational AI chatbot makes bot creation and code downloads accessible to everyone. You can construct effective chatbots for numerous applications, from marketing automation to customer service.
However, beginners can find it challenging to take full advantage of Pandorabots' benefits. It is, therefore, most suitable for experienced users and developers.
Key features
Provides a code or no-code version
Voice-enabled bots for speech-to-text and vice versa
Education and training courses
Pre-defined dialogues
Contextualized comprehension
Multilingual support using AIML scripts
REST APIs for ease of access
Conclusion
AI-based E-commerce chatbots are becoming increasingly popular and can offer a wide range of benefits to businesses. They can help reduce costs, increase customer engagement, boost sales, improve the website experience, and even provide personalized recommendations. This article explores five popular e-commerce chatbot options today to help you determine which is right for your business needs.
Explore All
Chatbot Fails Articles