Are you trying to find the best AI chatbot for your needs? Look no further! From automated customer service agents to virtual assistant bots, AI chatbots have revolutionized how we communicate and engage with technology.
With their advanced artificial intelligence algorithms and natural language processing capabilities, they can provide faster, more efficient responses that mimic human conversation. So which ones stand out among the rest?
Here is a list of the best AI chatbot examples available today, each with unique features that make them truly exceptional.
What Is an AI Chatbot?
An AI Chatbot is an advanced, automated computer program equipped with Artificial Intelligence (AI) technology to simulate human conversation. It utilizes Natural Language Processing (NLP) technology to understand and respond to user input in natural language. AI chatbots provide a more intuitive interaction for users than traditional text-based or menu-driven systems.
AI chatbots can be utilized for customer service inquiries, online purchases, account information retrieval, support troubleshooting, product recommendations, and more.
By leveraging advanced machine learning algorithms, the chatbot can detect complex patterns in the conversation. It builds a deep understanding of the context and delivers increasingly personalized responses over time.
List of Best AI Chatbot Examples
AI chatbots are an innovative way for humans to interact with machines and are prevalent in many different industries today. These AI chatbots range from sophisticated digital assistants to playful bots that can dispense jokes or trivial knowledge. We've compiled a list of the six best AI chatbot examples, each boasting its distinct features and capabilities
Tidio
Tidio's cutting-edge conversational AI chatbot deploys deep learning to take your customer support and sales game to the next level. Its user-friendly design makes creating an e-commerce AI chatbot a breeze. Moreover, it has a visual builder that lets you observe its development in real time. Utilizing NLP technology, it serves as a powerful ally that engages shoppers more effectively while providing better support 24/7.
Key Features:
NLP-driven bots to facilitate communication
Conversational templates for quick deployment
Visually appealing builder interface for custom bots
Intuitive builder w/ drag-and-drop features
Wide range of integrations, including Mailchimp & Zapier
16 triggers available to launch custom automated messages
Netomi
Netomi's AI platform is definitely one of the top contenders when it comes to automating customer service tickets on email, chat, messaging, and voice. The Natural Language Understanding (NLU) of this customer service chatbot boasts the highest accuracy rating available!
On top of that, its capabilities allow it to independently resolve up to 70% of queries with no human interference whatsoever. As a result, it creates a well-rounded artificial intelligence customer experience.
Key Features:
Human-like conversation experience through Natural Language Understanding
Multi-channel support, such as email, chat, voice, social media
Reinforcement learning for continual optimization
Connects to backend systems like CRM and OMS for tailored resolutions
Sentiment analysis for better outcomes
Global reach with multi-language compatibility
Analytics and detailed reporting capabilities
Advanced knowledge base integration
Support from a dedicated customer success team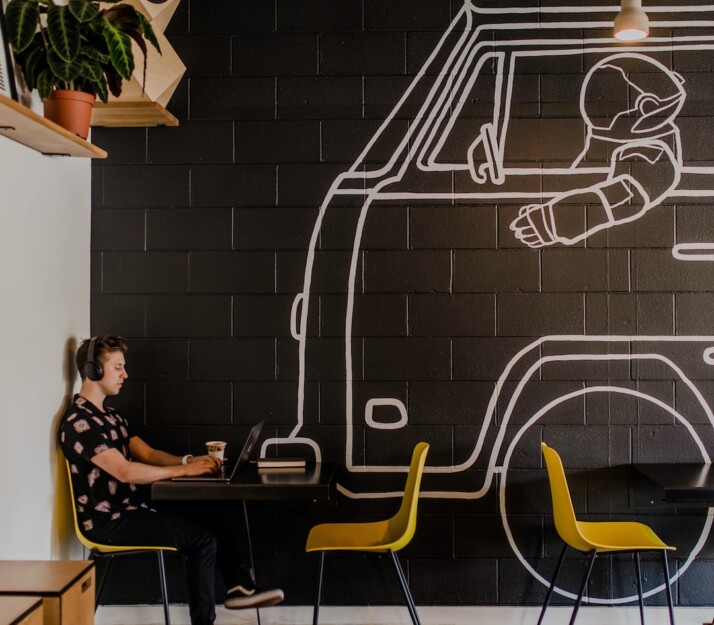 MobileMonkey
MobileMonkey is an excellent platform for any e-commerce business looking to manage customer communication and scale its operations. This Facebook AI chatbot operates across more than just Messenger. It offers an omnichannel presence between webchat, Instagram, WhatsApp, and Facebook. As a result, you can make customer service accessible wherever customers desire it.
MobileMonkey permits your e-commerce venture to administer all inbound and outbound consumer communication from a single place. Plus, with its automation and third-party integrations, your business can truly reach unprecedented heights of scalability.
Key Features:
Automate communication with Drip Campaigns
Connect via Facebook Messenger, Zapier, SMS, and WebChat
Utilize pre-made templates for Messenger & Instagram bots
Intuitive interface for ease of use
Send bulk messages to all contacts with Chat Blaster
Advanced SMS tools for efficient campaigns
ProProfs Chat
ProProfs Chat is ideal for businesses seeking real-time sales and support services on their websites. This software equips users with tools to develop custom chatbots that automate customer service, aid in lead conversion, and expand sales prospects.
Creating chatbots with ProProfs is a breeze, even if you don't have any coding skills. You can quickly customize the chat flow and set up custom pop-ups for inviting customers to join chats, customize greetings, and include product tours. You can also use the chatbot to proactively engage your customers by delivering customized greetings or targeted product notifications.
Key Features:
Design conversations using branching logic
Create workflows with intuitive drag-and-drop capabilities
Pre-made chatbot templates to jumpstart the user journey
Direct chats to relevant departments with the AI chatbot
Aivo
Aivo is the ultimate solution for crafting chatbots with robust AI tools like semantic intent recognition and deep learning. This multifaceted AI technology provides unparalleled versatility, allowing the bot to understand slang, mistakes, emojis, dialects, and vocal communication. This capability further allows bots to adjust their answers automatically across different platforms.
Key Features:
Detecting spelling and grammatical errors
Interpreting & utilizing emoticons in dialogue
Utilizing contextual understanding for customized solutions
Remembers conversations with short-term memory
Adjusting its vocabulary to better match local expressions
Learns from unsolved queries stored in the training sections
Multi-lingual support
Pandorabots
Pandorabots is one of the oldest and most prominent chatbot hosting services globally. More than 300k chatbots have been crafted on this platform, such as the renowned Mitsuku chatbot. Developers and corporations like Fortune 500s and well-known brands utilize Pandorabots' cloud-based services for developing conversational interfaces for applications.
The platform supports Artificial intelligence Markup language (AIML), which is a standard scripting language. It can easily be picked up by those without any programming ability, though it is still proficient enough for complicated conversations. These bots can be created and deployed on various sites, apps, home hubs, and messaging platforms such as Twitter, Telegram, and Slack.
Key Features:
Multilingual conversation capability
Contextual understanding & analysis
Omnipresence across various channels
Seamless app and platform integration
Speech-to-text & text-to-speech conversion
Freshchat
Freshchat is another best AI chatbot option any marketing or sales team can leverage to streamline customer support operations. It lets you construct chatbots without any prior coding knowledge. This software aggregates all messaging platforms into one place to provide customers with top-notch support services.
This intuitive tool provides agents with all the necessary context in real time, so they can effortlessly carry out their tasks without any hassle. Plus, Freshchat gives its users the flexibility to respond to inquiries coming from any medium -all of it accessible through one single screen.
Features:
Context-aware chatbot for proactive customer engagement
Embedded web widget with customized branding
Personalized messaging to reach more customers
Multi-lingual capabilities for global markets
Conclusion
After reviewing the list of the best AI chatbots, it is clear that there are many options available for businesses and consumers alike. Each chatbot offers its own unique advantages, allowing customers to get the most out of their conversations with the machine.
While no one can definitively declare the best AI chatbot, this article provides an overview of some leading contenders in the field. Ultimately, choosing the best AI chatbot comes down to understanding what you need from it and finding the option that meets those needs.
Explore All
Chatbot Fails Articles