AI chatbots are quickly taking over the world as a convenient, accessible way for people to interact with technology. It's found its way to customer service apps, medical diagnostics, and even popular messaging apps like Telegram.
There are now plenty of Telegram chatbots that you can utilize to automate processes in your channels. And we're here to help you find the best telegram chatbot that you can use.
There are different chatbots that you can use to perform different tasks. And they can offer a great way to stay connected, keep up with news, post reminders, and even add more fun to your channels.
Keep reading to find out some of the best chatbots worth trying!
What is a Telegram Chatbot?
Telegram chatbots are AI-powered programs that automatically reply to messages on Telegram, among other things.
Telegram bots can work 24/7 and have multiple conversations simultaneously with multiple people. They are mostly used to automatically answer questions and give information about company products and services.
Other uses for Telegram bots are:
Automated newsletters
Real-time information system
Pre-qualification / first-level support for customer service
FAQs
Pushing content from social media to Telegram
Virtual Storefront
File management
Translations
Why You Need a Telegram Chatbot
Telegram chatbots can be incredibly powerful tools for businesses and individuals alike. From automating customer service tasks to streamlining channels, these intelligent bots are revolutionizing the way people interact with one another.
Here are a couple of other reasons why you need the best Telegram chatbot:
Helps you save time and money on customer service
Boosts your sales
Gives a reply in seconds instead of days
Addresses customer concerns 24/7.
Increases engagement on the channel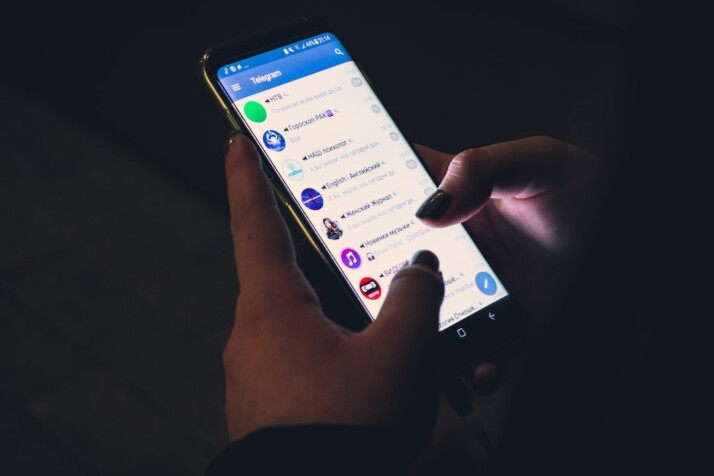 Best Telegram Chatbot You Should Consider
1. OpenMember
You'll be able to accept membership payments for your Telegram channels or groups quickly and easily with the OpenMember bot.
You can charge whatever you want for access on any frequency (daily, weekly, monthly, or one-time) using the OpenMember and web dashboard tool. Start using it by visiting OpenMember, setting up an account, and fulfilling the quick onboarding steps.
Some of the features of this bot include:
Setup customized pricing and charge your subscribers at any frequency in any currency
Automatic invitations when someone subscribes and kicking when they stop paying
A dashboard to monitor your subscribers, subscriber growth, and manage subscribers
Easily set up unlimited channels with an unlimited number of subscribers
2. GameBot
The GameBot is perfect for having some fun on Telegram. It lets you play chat all sorts of enjoyable games with friends.
You can find this bot by searching @gamebot on Telegram. Click on Play with Friends and choose the contact you want to play with. After that, choose the game you'll play. Some of the options are:
Corsairs: You have to dodge incoming cannonballs to go to the next level.
Math Battle: Maths Quizzes answerable with Yes or No
LumberJack Bot: You have to chop wood to save yourself from branches
3. Get Media Bot
You can get any media files from all over the Internet with the help of Get Media Bot. All you'll need to do is enter your query, and that's it. Some tasks you can do with the Get Media Bot are:
Download Music
Download Video
Download Instagram Story
Search Lyrics
Direct Download Media
This bot also has a direct download feature that you can use to download media from platforms like Instagram, YouTube, and Soundcloud.
4. InviteMember
In just 5 minutes, you can start your own membership business in Telegram with InviteMember. This bot lets you accept payments and send invite links to your subscribers or group members.
It's fairly easy to set up, and it even guides you through every step of creating your subscription-based business. Some of the features of this bot include:
More than 15 languages for your subscribers
Credit, debit, and crypto processing
Automated subscribers management
Fully customizable membership bots
You can enjoy these features and more for a 10% commission charge with every payment you receive and no fixed monthly fees. Or you can also opt for their pro features with their Growth paid plans.
5. Babelgram
Babelgram is one of the best bots when it comes to translations.
Once you add and activate it in your group, it will automatically translate your input text into any target language. Other group members can also use the bot by typing in the command:
/enable
The translation will happen simultaneously, so your chat runs as smoothly as possible.
6. NewsBot
Get all the latest news straight to your Telegram inbox with the NewsBot. Think of it as your all-in-one source for Telegram news. You can set your preferences on what kind of news you want to receive and when you want to receive it.
You can also get news on-demand by typing in /start. The bot will go straight ahead to fetching the latest news all over the internet and personalize the best results for you. If you want to read the full articles, simply click on Read More, and it will redirect you to the official news source.
7. AppFollow Bot
With so many applications available online, choosing which one to download can be a headache. But it doesn't have to be with the AppFollow Bot.
AppFollow is an app discovery bot that can help you discover the most popular apps related to any category. It can filter results for you based on the following:
Top Applications for a particular category
Suggestions for any Search Term
Trending Searches
Search Results for a Keyword
Application Details
8. URL Shortener Bot
Nobody likes long URLs. They can be an eyesore in chat messages. This is where the URL shortener bot can come in handy.
You can send the long link to Bitly or TinyURL, and it returns a much shorter link to you. It's easy to use and an incredibly useful Telegram bot and many people love to use it. You're sure to love it too!
Final Words
Telegram chatbots are incredibly useful tools that offer tremendous value to businesses looking to optimize their output and improve customer engagement. There are plenty of Telegram chatbots out there that can perform a wide variety of tasks.
The best Telegram chatbot for you will depend on your needs. But the ones on our list are all great options. With the vast capabilities of these chatbots, they are sure to become even more popular in the years ahead.
Explore All
Chatbot Fails Articles