One major challenge in the education industry is the varied learning pace of students. It's a dominant issue that makes educators struggle to maintain quality education experiences for all students. But now, ai chatbot for education has revolutionized the educational landscape for the better.
This AI-powered tool improves learning experiences and helps academic institutions satisfy parents, students, and teachers. From making application processes effortless to aiding teaching practices, AI chatbot for education is changing how people learn.
In this article, we'll observe all the essentials of chatbots for education and the best use cases.
What Are Educational Chatbots?
Educational chatbots are conversational artificial intelligence solutions programmed to help institutions improve student learning experiences.
It manages an academic facility's communication with parents, teachers, and students. Examples of chatbots changing the educational industry are Duolingo and Mongoose.
To make learning more exciting, Duolingo has several characters like Renee, the driver, Chef Roberto, and officer Ada. While Mongoose harmony, a proactive chatbot utilized by higher ed institutions, onboards prospective students creatively.
As you can see from these examples, the educational sector and institutions use chatbots for different purposes. Hence, AI chatbots for education have diverse applications.
Check out the common use cases of AI chatbots for education below.
Use Cases Of AI Chatbot For Education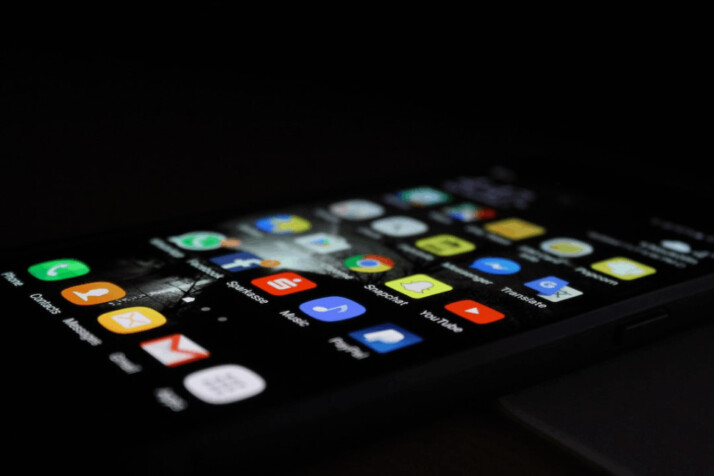 Education industry is vast. Using chatbots to automate processes, institutions can manage the enormous tasks involved in running an educational facility.
Here are some industry-specific use cases of AI chatbots in education.
1. Virtual personal tutoring
Students' learning rates vary and are irreconcilable. With a chatbot, institutions can tailor learning plans to cater to all students in and out of classrooms.
Such a smart tutoring system is powered by machine learning, enabling an AI bot to study a student's learning pattern and assimilation rate. They then use this information to customize learning experiences and help each student excel.
2. Better student engagement
Student-teacher engagement affects academic performance immensely. With chatbots in the scene, students can be engaged in and out of the classroom.
Moreover, learning goes beyond the school as these chatbots clarify students' daily queries.
Through conversational interfaces, they can encourage students to ask questions, share ideas, and explore new topics.
Institutions can also use bots platforms to create project groups that drive interaction through assignments. Such heightened engagement may bolster life skills such as problem-solving and critical thinking.
3. Course registration and enrollment queries
Ai chatbot for education helps students with course registration and enrollment queries. They can ask questions about available classes, how to register, or when the class starts and get quick answers.
Even better, the AI chatbot can provide personalized advice on which courses may best suit an individual's needs. It ensures a student makes the most out of their educational experience.
4. Proactive student support
Student support system can either encourage or dissuade students from learning. That's how essential it is!
Chatbots deliver proactive student support by providing personalized responses to queries. Not only does this reduce the workload of teachers and administrators, but it also allows them to focus on more important tasks.
AI chatbot for education gives students instant feedback and fosters an understanding of their assignments. It also guides them through complex topics or problems they may encounter while studying.
5. Teacher's assistant and administrative tasks
Ai-powered bots are typically virtual assistants to teachers and administrators as they help with their daily tasks.
They may execute tasks like course registration, enrollment queries, student support, and other administrative duties.
Bots also simplify a teacher's tasks by providing personalized tutoring for students and boosting active learning.
AI chatbots can also improve test performance through automated practice questions and feedback. This builds confidence and understanding of the material being taught. Finally, it entices students with various creative activities.
6. Global connections
Global e-learning is all the rage. Now more than ever, the educational scene needs to solidify global connections for better learning experiences from anywhere in the world.
AI chatbot for education builds global connections by allowing users to communicate with people from different countries and cultures. This could benefit students in various ways, like affording them access to new perspectives.
Global connections also enable teachers to share content and teaching materials with students worldwide.
7. Feedback collection and data repository
Feedbacks are valuable tools for improving course materials and the overall learning experience. However, collecting feedback manually would consume time and affect other relevant tasks. Yet, again, chatbots come to the rescue.
They collect feedback from students and store it in a data repository. This helps teachers, administrators, and other stakeholders gain insights into the effectiveness of their educational programs. It also allows them to identify areas needing improvement and make changes accordingly. By analyzing the collected data, bots may provide valuable information about student performance and progress.
8. Assessment and evaluation of students' gaps in learning and educational needs
With the help of machine learning, ed chatbots may assess and evaluate students' learning gaps and educational needs.
They achieve this by analyzing data from student tests, surveys, and other sources.
Bots are beneficial in this regard because they can quickly identify areas where a student may need additional help or guidance.
By doing so, they can provide personalized recommendations to help teachers understand their individual needs and provide tailored support.
9. Student sentiment analysis
You can deduce a lot from students' emotions.
With the help of chatbots for higher ed, educators can detect emotions in text and speech. It means teachers can tailor their instruction to meet the needs of each student per time.
Additionally, AI-powered sentiment analysis identifies potential issues, such as bullying or mental health concerns, before they become a problem.
All institutions should ensure their environment is safe for all students. Artificial intelligence bots can ascertain this through sentiment analysis.
Wrapping Up
Ai chatbots for education is a state-of-art AI solution that seeks to improve the educational sector.
It offers innovative solutions for teachers to support and guide students. Thus, leading to a better learning environment and enhanced results. Chatbots perform administrative tasks, freeing teachers to focus on encouraging creative thinking, research, and testing natural abilities.
Undoubtedly, AI chatbots infuse fun into education, and students love every bit of it.
Explore All
Chatbot Fails Articles