If you're tired of manually handling customer inquiries on your Shopify store, it is time to opt for an AI chatbot. How, then, do you identify the best AI chatbot for Shopify?
This article guides you through the process. In addition to that, it explains everything you need to know about AI chatbots and how they can positively impact your numbers.
What Is an AI-Powered Chatbot?
A chatbot is a software program that has the ability to converse with humans through natural language processing (NLP) technology. AI-powered chatbots are more advanced and able to learn from conversations, allowing them to provide customers with personalized support in real time. These intelligent programs will enable you to capture and convert leads more effectively than ever before.
With an AI-powered chatbot for your Shopify store, you can boost customer engagement and increase sales. Plus, it allows you to select prospects, guide customers, and test solutions without extra effort or cost! These bots come with powerful features that give you complete control over how you want to handle customer inquiries.
From welcoming customers to resolving their queries, these bots are designed to help you capture and convert leads while providing personalized customer care. An AI-powered chatbot also helps you monitor and track results, allowing you to make changes according to user behavior and feedback.
Essential Features of a Good Chatbot for Shopify
While there are many chatbots for Shopify, there are some essential features to look out for before settling for one.
Multiple Platform Integration
Although the focus is on Shopify, it is better to opt for a chatbot that integrates with other sales and support platforms. With such a tool, it becomes easier to keep track of everything from sales to customer inquiries.
Allows You to Change Conversational Flow Easily
Another essential feature of an AI chatbot for Shopify is the ease of changing its conversational flow. Your aim is to ensure that visitors get accurate and updated information when interacting with your chatbot. A chatbot that doesn't allow you to change the conversational flow will be a problem.
Offers in-depth Reports and Analytics
A good AI-powered chatbot for Shopify should offer in-depth reports and analytics to help you understand how your customers engage with your business.
With this data, you can make informed decisions about improving the customer experience and boosting conversions. Additionally, these reports and analytics can be used to set up automated messages and product recommendations to further engage customers.
This feature is especially useful if you have a limited budget or need to manage multiple conversations simultaneously.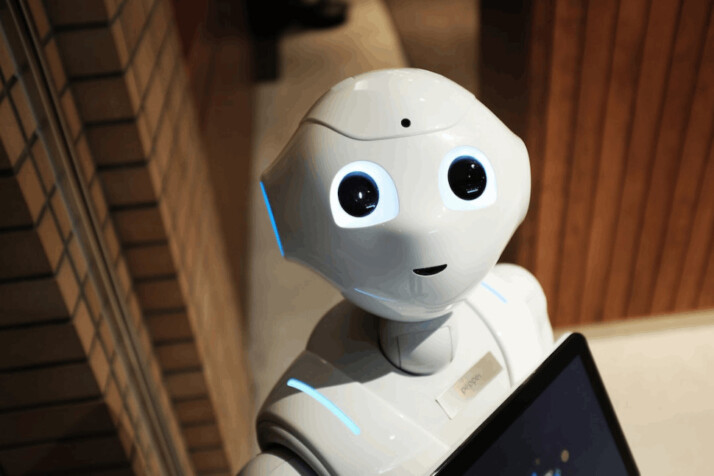 Secures Customer Data
The security of your customer's data is important. A good chatbot for Shopify should be able to secure customer data. This is especially important if you are using a live chat service or an AI-powered chatbot.
With this feature, your customers can be sure that their personal information and payment details are safe and secure. You can also add extra layers of security by setting up two-factor authentication or other measures to protect your customers' data.
Additionally, it's crucial to ensure that any third-party apps or services you use with your chatbot comply with industry standards and regulations. By taking these steps, you can ensure that your customers feel confident when interacting with your shop through your chatbot.
Best AI Chatbot for Shopify
Considering the array of options available, it is hard to crown a chatbot as the best AI chatbot for Shopify. Nevertheless, we review some of the top chatbots below.
Gobot
Gobot is a top AI-powered chatbot that is fully compatible with Shopify. The makers of the chatbot believe confused shoppers hardly buy, and their chatbot helps fix that. It allows users to personalize their website content based on shoppers' actual wants.
With Gobot's AI support automation, you can handle repetitive queries automatically. This eases the burden on the support team. The great thing is that you can use Gobot with your existing help desk.
Ochabot
Ochabot offers Shopify store owners an AI that never stops learning. This means your chatbot continues learning to get better. Through contextual conversations, your Shopify shoppers feel like they are conversing with real human customer support. The answers come in real time and relate directly to the question asked.
Furthermore, Ochabot offers insightful insights and analytics to understand KPIs like conversions, abandoned carts, and order status requests. In addition, it integrates with Zapier for CRM and ticketing.
ProProfs
The chatbot provided by ProProfs allows you to easily create a custom chatbot for your Shopify website. Users do not need any coding skills to create their conversational flow. In addition, it allows users to test their chatbot before deploying it.
Even if you can't build a custom bot, you can choose from the predesigned template to hit the ground running. Another advantage of using ProProfs is that you can create canned responses to respond to FAQs. In addition, you can access a report and analytics interface to better assess your performance.
Conclusion
A good AI-powered chatbot for Shopify can help you boost your e-commerce business in a number of ways. It allows you to capture leads, convert prospects into customers, and manage customer service effectively. All in all, your Shopify store is missing a key element without an AI chatbot in place.
Explore All
Chatbot Fails Articles