Chatbots have revolutionized the way businesses communicate with their customers. With the increasing popularity of instant messaging apps like Whatsapp, it's becoming more critical for companies to have a strong presence on these platforms.
A chatbot for Whatsapp can help businesses automate customer support, sales, and marketing, resulting in a more efficient and effective customer experience. Hence the need to find the best chatbot for WhatsApp.
This article discusses the features and benefits of some of the best WhatsApp chatbots available and will guide you in making an informed decision.
About WhatsApp Business
WhatsApp Business is a free-to-download mobile application designed for small businesses to communicate with customers easily. Whether promoting products, or providing support, WhatsApp Business offers small businesses a convenient tool to connect and keep in touch with their customers.
Today, businesses can launch push marketing campaigns and be easily reachable via WhatsApp plugins on their websites. Additionally, WhatsApp's features allow for seamless integration, making setting up a business account as straightforward as setting up an individual account. Customers using the regular WhatsApp app can easily connect with businesses without installing any special app.
The app offers features to help small businesses connect with customers, showcase their products, and provide efficient customer service. These services include creating a product catalog, automating and sorting messages, and quickly responding to customer questions.
However, the WhatsApp Business app has some limitations and is not built for large businesses. Some of its prominent features include:
No integration with systems like Chatbot, CRM
Conversation labels
Set away messages
One person Usage
Dedicated business profile/hours
Quick replies
Dedicated WhatsApp Business App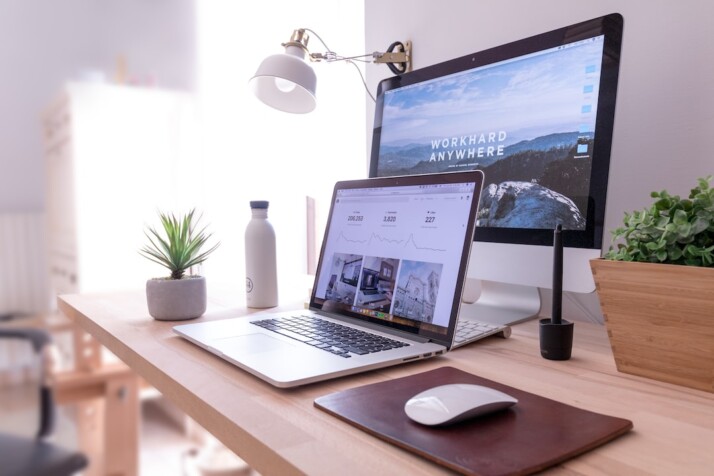 About WhatsApp API
For medium and large companies with more complex communication needs, WhatsApp offers the WhatsApp Business API. This application allows companies to integrate WhatsApp into their existing communication systems and automate customer interactions at scale.
With the API, companies can send notifications, process customer support requests, and manage customer interactions through a centralized system. This capability makes the API a powerful solution for companies looking to provide a seamless and efficient customer experience.
With WhatsApp Business API, businesses may automate conversations with automatic responses, WhatsApp chatbots, and interactive messaging. Additionally, WhatsApp Business API enables companies to design a customized communication channel that best suits their clients' needs.
What Is a WhatsApp Chatbot?
As more businesses become aware of WhatsApp for Business's potential to enhance customer service, demand for the WhatsApp API and bots has surged.
A WhatsApp chatbot is a computer-created program that interacts with users on the WhatsApp platform conversationally. It uses Natural Language Processing and AI algorithms to understand and respond to user messages. The chatbot operates on the WhatsApp platform, providing users with a convenient and easily accessible way to communicate with a business.
One of the main benefits of a WhatsApp chatbot is its 24/7 availability, providing quick and convenient responses to user inquiries. Additionally, the chatbot can handle multiple conversations simultaneously, making it ideal for companies looking to improve their customer service efficiency.
The chatbot is programmed to provide information about a company, its products, and its services. It can also be programmed to answer frequently asked questions automatically.
The WhatsApp chatbot is valuable for companies looking to improve their customer service, reach a wider audience and maintain a competitive edge. It provides a convenient, easily accessible, and personalized way for customers to communicate with businesses.
Why Use a WhatsApp Chatbot?
If you're still unsure whether a WhatsApp chatbot is a good choice for your business, here are a few benefits to look forward to.
Enhanced Customer Service
A WhatsApp chatbot can save valuable time and money while enhancing customer service. With the ability to reply in seconds instead of days, a WhatsApp chatbot can provide prompt and efficient responses to customer inquiries. This capability will improve the overall customer experience.
Increase Sales
Implementing a chatbot on WhatsApp can boost your sales. WhatsApp chatbot can send real-time, tailored messages to customers, keeping them engaged more efficiently and effectively.
Generate More Leads
A WhatsApp chatbot can help you generate more leads. It provides quick and informative responses to potential customers, encouraging them to take further action.
24/7 Availability
A WhatsApp chatbot is available 24/7 and takes no holiday or leave, so you can keep in touch with customers anywhere, at any time.
Growing Popularity of Messenger Apps
Incorporating a chatbot into your strategy can help you stay ahead of the curve and keep up with changing customer preferences.
Easy to Use
More and more people are open to using chatbots for various purposes, including customer service. By implementing a chatbot on WhatsApp, you can tap into this growing trend and reach customers easily and conveniently.
Internal Use
In addition to providing customer service, you can also use chatbots internally in your company, streamlining internal communications and improving efficiency.
Stand Out From the Crowd
Finally, incorporating a WhatsApp chatbot can help you stand out, as only a few businesses have adopted this technology. You can distinguish yourself from other companies and gain a competitive edge.
The Best Chatbot for WhatsApp
There is no single "best" chatbot for WhatsApp, as the ideal chatbot depends on your business's specific needs and goals.
However, some of the top chatbot options for WhatsApp include:
1. BotPenguin
BotPenguin is an AI-powered chatbot platform that enables businesses to create chatbots for WhatsApp channels without coding. It offers features such as Natural Language Processing, Zero Setup Cost, Conversational UI, Deep Analytics, and easy integration with Telegram, Facebook Messenger, and WhatsApp.
BotPenguin's pricing starts with a free plan and goes up to an Emperor's plan based on the business's requirements.
Features
NLP Capabilities
No Initial Expense for Configuration
User-Friendly, Chat-Based Interface
Comprehensive Metrics Tracking
Simple to Integrate with Other Systems
Easy chatbot builder
NLP and AI training available
Seamless handover between chatbot and live help
Calendar integration for scheduling appointments
Integration with Telegram, Facebook Messenger, and WhatsApp
Suitable for various industries such as banking, e-commerce, and telecom.
Pricing
Free plan – called Baby
King plan for $4.17 per year
Customizable Emperor's plan
2. MessengerPeople
MessengerPeople is a simple chatbot tool for WhatsApp designed for businesses of all sizes. MessengerPeople has been successful in automating customer service for major companies.
Features
Allows for a well-designed conversation flow.
Collects user characteristics.
Provides features such as ticket assignment and a streamlined interface.
Price: Starts at €49.
3. Botsociety
Botsociety is a prototyping tool for businesses to test their WhatsApp chatbot before fully building it.
Features
A drag-and-drop interface.
Provides a platform for teams to work together and exchange information.
Allows for real-time testing with hundreds of qualified testers from different regions and demographics.
4. Raphiwha
Raphiwha provides an API for large-scale business communications on WhatsApp.
Features
Includes a chat management interface.
Has an automated chatbot.
Allows phone number linking to a WhatsApp business account.
Enables responses to frequently asked questions from clients.
Price
$1.50 daily reception fee and a fee of $0.0273 for every message sent.
5. Flow.ai
Flow.ai is a user-friendly chatbot platform for marketing professionals. It allows users to generate automated messages and send them through Facebook Messenger, WhatsApp, and many other services, including Alexa, Google Assistant, and Telegram.
Features
Can schedule appointments and close deals.
The platform can divert calls to voicemail using IVR prompts and integrate rich media into conversations.
Users can choose between using the platform's easy-to-use design tool or coding custom solutions and integrating webhooks into APIs. This streamlines the sales and marketing process.
Price
Conclusion
WhatsApp Business and the WhatsApp API provide small and large businesses with tools to communicate with customers and automate customer support, sales, and marketing. Incorporating a WhatsApp chatbot into your business strategy can enhance customer service and reduce the time your business takes to resolve customers' concerns.
The best chatbot for WhatsApp depends on a business's specific needs and goals. Each chatbot platform highlighted above has unique offerings that set it apart from others. Hence, what turns out to be the best chatbot for Whatsapp in one company may be different for another.
Explore All
Chatbot Fails Articles