Are you looking for the best Instagram chatbot to help your business? Whether it's handling customer queries, scheduling posts, or providing an automated onboarding experience, there is a plethora of amazing Instagram bots available.
In this article, we will share the top three best Instagram chatbots worth trying out. With these powerful tools at your disposal, you can easily engage with your customers and automate tasks to save time and resources. So let's dive right into the world of AI-powered Instagram chatbots!
What Are Instagram Chatbots?
Instagram chatbots are AI-driven conversational bots that automate user interactions on the platform. By leveraging machine learning algorithms and natural language processing (NLP), Instagram chatbots can quickly adapt to user preferences and better comprehend complex requests. They can respond to messages, answer questions and provide personalized information and offers – all in a more natural language than traditional automated services.
Why Should You Add a Bot on Instagram?
Adding a bot on Instagram has many advantages, as it can perform multiple tasks for you in seconds. Let's look at some key reasons why adding a bot on Instagram can be beneficial to your business.
Rapid Responses to FAQs From Your Clients
Having a bot on Instagram allows you to respond quickly and accurately to any questions your clients may have. By having the ability to automatically answer common inquiries, you can save time and resources while providing helpful answers.
Furthermore, it increases customer satisfaction since they will get an instant response which leaves them feeling more confident in their decision-making. For example, someone is considering buying one of your products. And you being able to immediately answer any queries they have through the bot would likely result in a purchase.
Enhance the Reputation of Your Brand
By utilizing an automated messaging system, companies can increase their level of customer service, and brand recognition as customers receive timely responses and information. This also helps create better user experiences for consumers, which could lead to increased loyalty towards the company or product. It also provides opportunities for further marketing messages, such as notifications about new promotions or discounts.
With this form of communication, companies can ensure consistent engagement with potential customers even when staff members are unavailable. For instance, with a well-maintained bot, customers could easily access basic store information. They can learn about opening hours or contact details without needing to wait for assistance from a member of staff.
Keep a Log of Each Inquiry
A chatbot on Instagram enables businesses to keep track of every conversation that takes place between customers and the bot. Companies can use these records to measure how effectively their bots address customer issues and deliver satisfactory results.
Additionally, this data can help organizations identify what types of problems people typically encounter so they can adjust their strategies accordingly. Maintaining a record of each inquiry ensures that customers don't need to repeat themselves when trying to find solutions to their problems.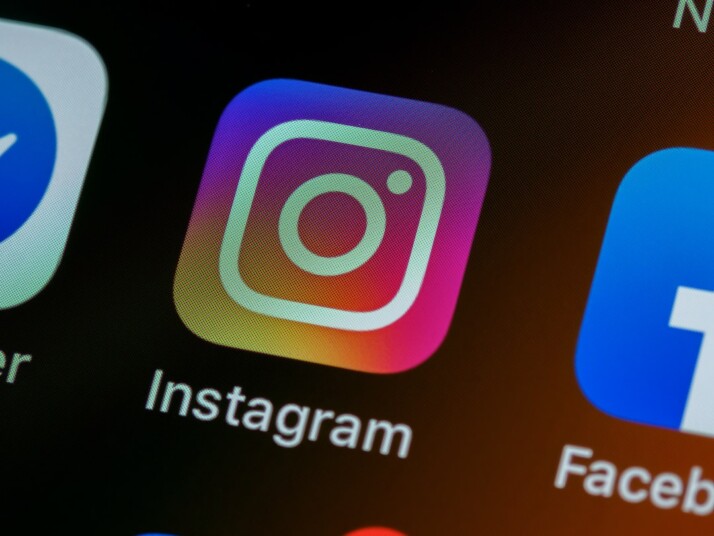 List of the 3 Best Instagram Chatbot Platforms
Instagram chatbots can provide automated, personalized interactions with customers to increase efficiency and customer satisfaction. Additionally, they offer a unique way to engage followers through tailored content and conversations that reflect the brand's personality.
Below are the three best Instagram chatbot platforms worth considering:
ManyChat
ManyChat is a remarkable choice if you need a fast way to launch a simple chatbot. You can use this bot to sell things, make bookings, pass on order updates, or spread coupons through Facebook Messenger.
With its user-friendly, drag-and-drop interface, you can create engaging content and personalized bot within minutes without any coding knowledge required. It lets you create your scenarios on a simple, user-friendly flowchart with every possible outcome.
Key Features:
Intuitive Analytics & Reporting
User-friendly Drag-n-Drop Builder
No coding skills are necessary for setting up
Versatile integrations for numerous platforms
Quick Setup Process
SendPulse
SendPulse is essentially a platform for marketing automation across different channels – from CRM systems to team workflow management. It also offers an excellent chatbot facility. You can create customized chats and sales funnels to encourage customers to buy products.
Additionally, SendPulse serves Telegram and other popular websites such as Instagram, Facebook, and WhatsApp. Moreover, SendPulse has numerous functions on Instagram to handle customers' queries or purchases. It offers auto-replies for FAQs, reactions to Stories, and ad-to-chat via Direct Messages.
Key Features:
Automate replies with pre-saved answers
Centralized live chat platform for human-to-human interactions
Prompt reactions to Stories mentioning you
Direct messages from Ads to facilitate conversation about the advertised product through DM
Tidio
Tidio is an incredible Instagram chatbot for sales growth, acting as both a helpful customer service tool and a dependable sales operator. It offers solutions to customers' queries related to order placement or shipping policy on Facebook, Instagram, and WhatsApp. Moreover, the cart reminder reminds shoppers of their pending checkout.
Moreover, Tidio offers 35+ pre-crafted templates for personalized conversations and a convenient live chat to address customer queries. It also facilitates discounts for both new and existing customers, allowing you to capture essential user data and generate leads. Furthermore, Tidio notifies every action a customer takes, may it be ending the discussion or seeking further help from human agents.
Key Features:
Automated product suggestions to drive customer engagement.
On-demand customer service for efficient order processing.
Cutting-edge marketing features for tailored offerings.
Lead generation is based on customer behavior.
Conclusion
Leveraging a chatbot on Instagram can significantly boost customer engagement on your business page. With the three best Instagram chatbots mentioned, you can have a comprehensive customer service system up and running in no time at all. Give one of them a try today and see for yourself how beneficial it can be for your business!
Explore All
Chatbot Fails Articles