Chatbots are becoming increasingly popular as a way to engage with customers in a fun and unique way. They offer the ability to launch campaigns, save time and money, increase customer reach, and provide better customer care.
With advanced technology, chatbots can be used to solve problems, guide customers naturally, keep track of research results, and even support banks. This article presents some of the best use of chatbot examples for business and life.
What Is a Chatbot?
A chatbot is an artificial intelligence-powered computer program designed to simulate human conversation, enabling users to interact with a digital interface in natural language. It can provide customer service, advice, automated conversations, and real-time content on websites and apps.
Chatbots use AI and machine learning to understand user intent and respond, automating mundane tasks and improving customer experience.
The Best Use of Chatbot Examples in Business
We can use chatbots in various ways, from providing customer support to helping customers find the right product or service. Here are some unique best uses of chatbot examples that you may not have thought of before.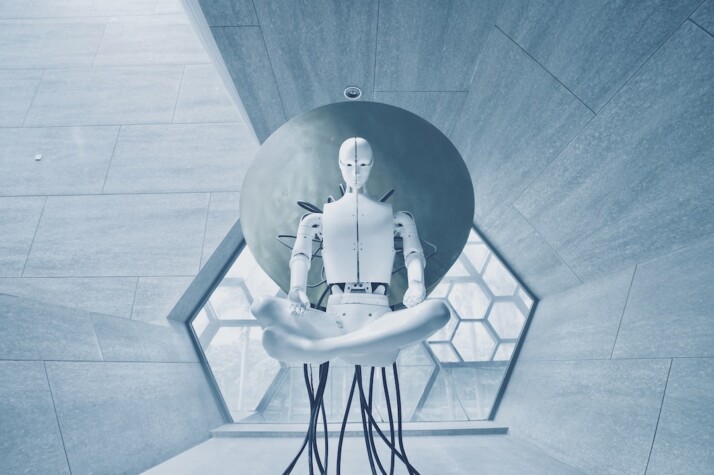 1. Automated Ordering
Many restaurants now use chatbots to take orders from customers. This allows customers to order their food quickly and easily without having to wait on hold or talk to a person. The chatbot will ask questions about what they want to order and then place the order.
2. Personalized Shopping Experiences
Retailers are using chatbots to provide customers with a more personalized shopping experience. Customers can ask the chatbot about products and services, and the chatbot will use AI to find the best options. This not only saves time but also helps build customer loyalty.
3. Smart Support
Companies are using chatbots to provide customer support 24/7. The chatbot can answer simple queries quickly while routing complex ones to human agents. This ensures that customers get the help they need without waiting in long lines or calling customer service.
4. Entertainment and Games
Chatbots aren't just used for business purposes – they're also being used for entertainment! Chatbots are being programmed to provide engaging, interactive experiences for users. From playing trivia games to giving helpful advice, chatbots are becoming an increasingly popular way to spend time and enjoy entertainment.
5. Personalized Recommendations
They can help customers quickly find their needed information and provide personalized recommendations. A chatbot can give product details and suggest similar items if a customer is searching for a product on a website. We can use Chatbots for sales by giving customers discounts or offering promotions.
6. Marketing Campaigns
Chatbots can be used in marketing campaigns. For example, businesses can use chatbots to send their customers emails, reminders, coupons, and special offers. This helps build relationships with customers, making them feel valued and appreciated. Furthermore, businesses can use chatbots to analyze customer data and gain valuable insights to help inform their strategies.
7. Brand Loyalty
Chatbots are also an excellent tool for engaging with customers and building loyalty. For example, businesses can use chatbots to provide personalized service or offer rewards for repeat customers. They can create customized customer experiences based on their preferences and past behavior.
8. Customer Satisfaction
Finally, chatbots can quickly answer questions and resolve issues, resulting in improved customer satisfaction.
Providing helpful information, personalized recommendations, discounts, offers, and more can save time and effort while helping foster relationships with customers.
Conclusion
Chatbots have become an invaluable tool in today's digital world. They offer the ability to quickly get what you need without waiting on hold or talking to someone. They can provide personalized shopping experiences, intelligent customer support, and fun games and activities. With these practical applications, it is no wonder that businesses of all sizes are turning to chatbots for assistance.
The best use of Chatbot examples is found everywhere, from retail stores and restaurants to social media platforms. By leveraging their AI capabilities, companies can deliver efficient, cost-effective services that save time and money while increasing customer satisfaction.
Explore All
Chatbot Fails Articles