Those inspirational quotes that give you a rush of adrenaline don't necessarily have to come from the mind of a man. An AI quote generator can get it done with the same effect, sometimes better! You don't have to spend hours trying to write quotes yourself. Get an AI quote generator to do it.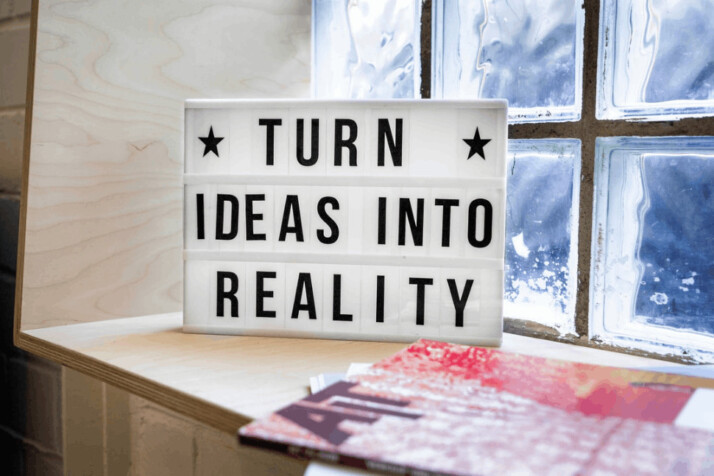 How AI Quotes Generator Work
These tools work like other AI-powered tools. They identify patterns in quotes and learn how to replicate them. This process takes a while, and the output may sometimes be hilarious. Over time, they're able to replicate it with a high success rate.
What Is the Best AI Quote Generator?
There are quite a number of AI-powered quote-generating tools online. It is hard to give the crown to one specific AI quote generator. We'll leave that to you to decide.
Inspirobot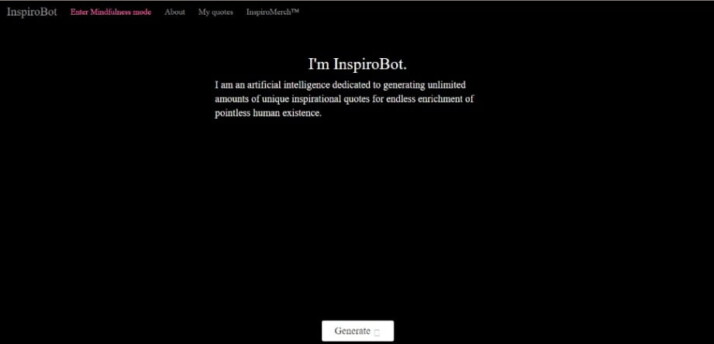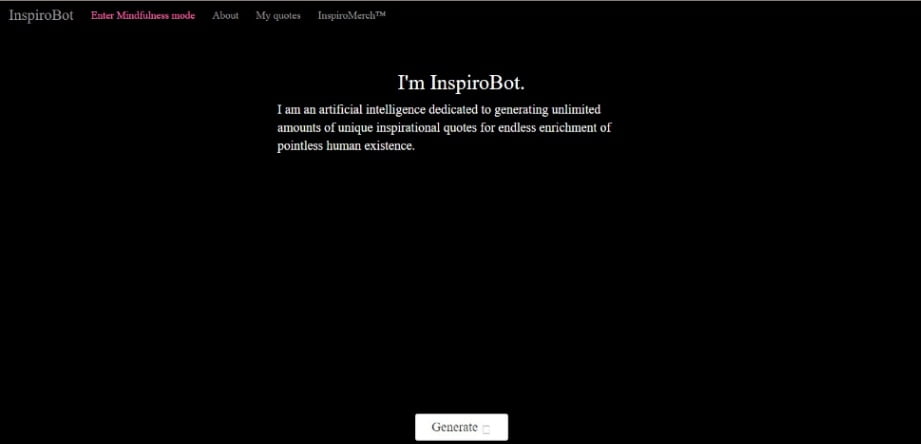 True to its name, Inspirobot can write inspiring quotes with only a click of a button. It describes itself as artificial intelligence dedicated to generating unlimited amounts of unique inspirational sayings.
The good thing about this tool is that the interface isn't cluttered up. This makes it easy for everyone to use and get inspired every time. Another high point of this tool is the way it presents the output.
It doesn't just spit out words for you to copy and paste. It generates the output as an image for you to easily share on social media. Inspirobot also has a mindfulness mode where the AI produces a continuous stream of quotes to fill up your mind.
Bored Humans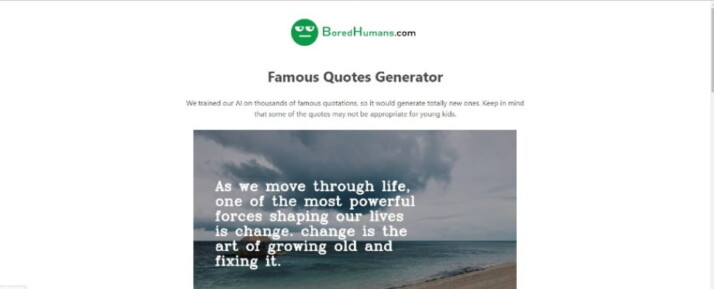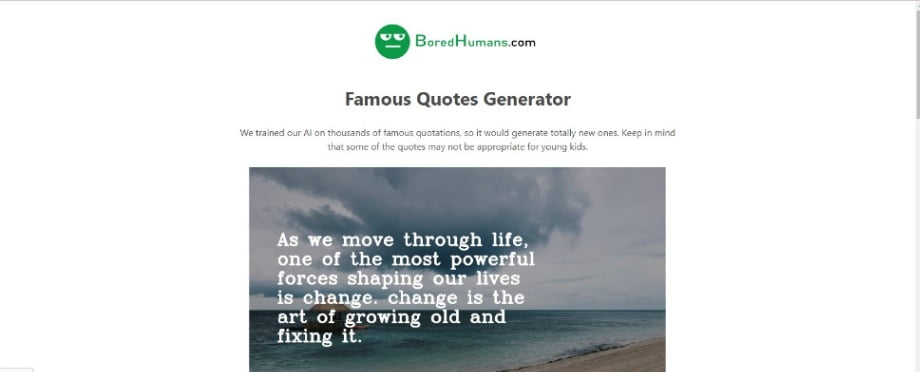 Bored Humans is another free AI-powered quote generator. The AI is trained with thousands of famous quotations for it to generate new ones.
It uses the GPT-2 transformer-based language model developed by OpenAI. The tool was trained on text gotten from more than seven million web pages.
With some starting text, it can predict the next word. The only downside therein is that the quotes may not be appropriate for kids.
Simplified.co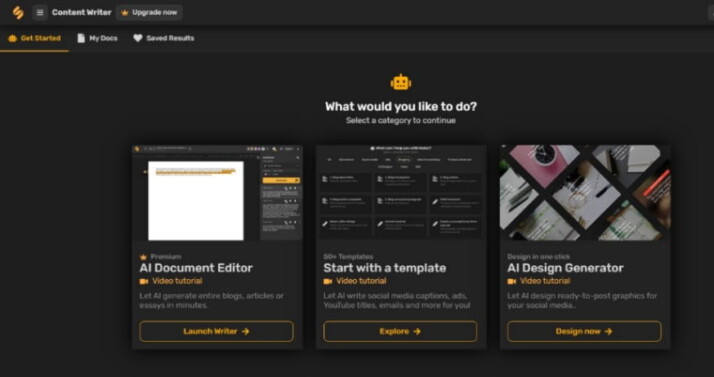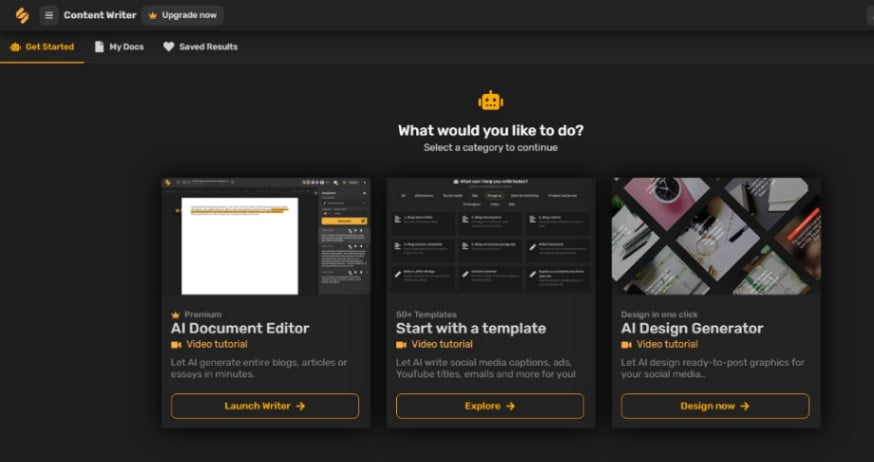 When you need to inspire your audience with captions on social media, Simplified.ai is a great option. It is a tool designed to help you make a better impression on social media. Users can create designs based on the quotes the tool generates. All it takes is a single click. Users can create captivating quotes in three simple steps.
Select the output language
Write a description of your intended quote
Type the related keywords
Once you've completed these steps, the tool does the work for you. It generates multiple quotes for you in a few seconds. Read through the generated quote for the one suited to your needs. If you can't find one, you can repeat the process.
Code Beautify Incorrect Quotes Generator


This tool is among the series of tools on offer on the Code Beautify website. This tool doesn't aim to inspire. Instead, it helps to generate personalized quotes and joke responses between different persons. Essentially, it is not the tool to inspire you. But you'll surely get a good laugh with this tool.
Conclusion
AI quotes are an excellent way to gain inspiration and insight into the human condition in a simple and straightforward manner. AI tools learn to create inspirational sayings from loads of different sources. So there's always a quote for everyone. Some of these tools are perfect for social media engagements.
Researchers are constantly trying to get computers to accomplish tasks that are normally deemed slow and difficult, like chess. Nonetheless, they are also focusing on tasks for that deal with inspiration.
They are now getting systems to generate human-sounding quotations. As the technological field is ever-expanding, we now have access to these quotes from the comfort of our homes. Use them to change your mood or even scroll through to find inspiration for a new project or idea.
Explore All
AI Generator Articles