Unless you're living under a rock, you'll have heard or read about how people are referring to AI as the future. This assertion isn't just another clichéd expression. AI is truly going to change the shape of our society and the nature of work.
With an AI video generator, your next marketing or explainer video can be created with a few clicks. We analyze the basics of these tools and the best ones around.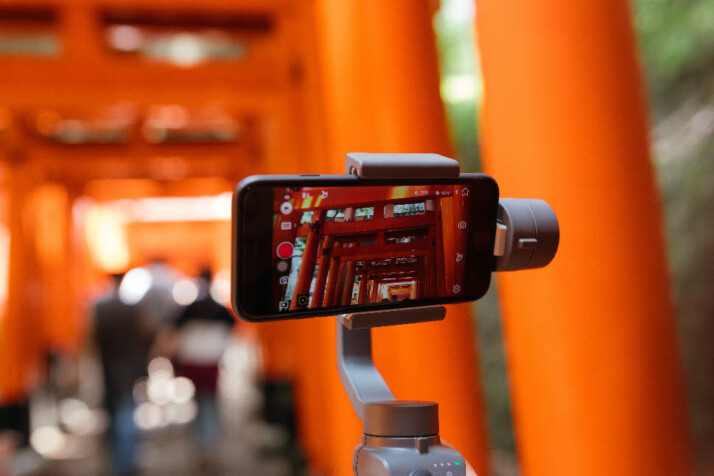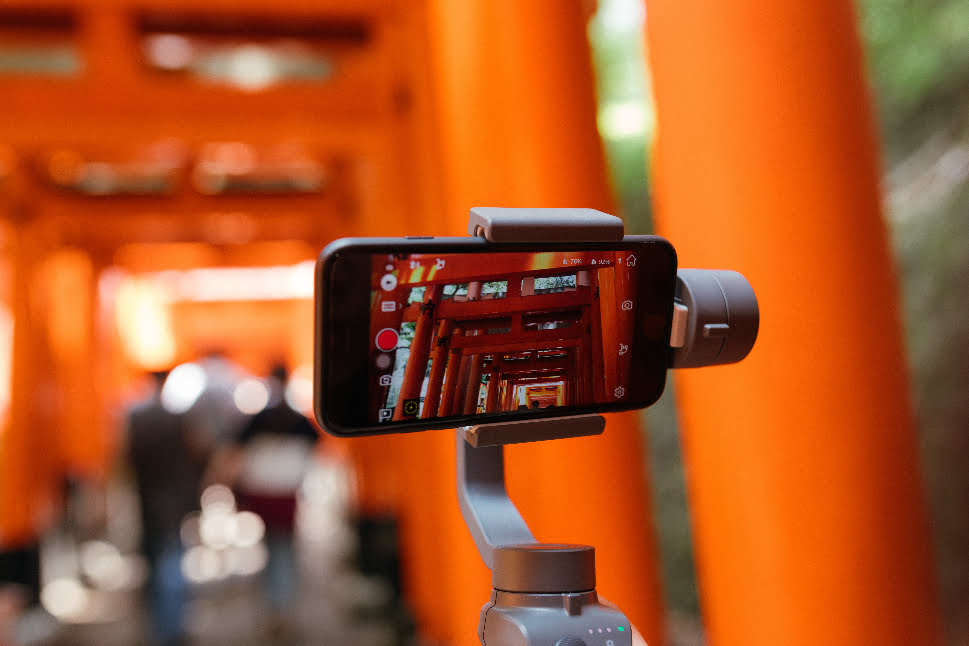 What Is an AI Video Generator?
An AI video generatoruses artificial intelligence to make videos from a specific script. These tools automate video production so much that it requires only minimal human input.
The first benefit is that you don't need a video presenter to read out the script. There are virtual avatars and synthetic voices to read out the script. You have one less thing to worry about, as an AI video-making tool is always available to create videos. In addition, these tools also reduce the time and resources spent in making videos.
Who Needs an AI Video Generator?
Marketers
When it comes to their big idea, marketers know the importance of what they say. Marketers understand that messaging is often the key to their target audience's buying choice. A good explainer video is a fantastic way to explain your product's unique proposition. According to HubSpot, 54% of consumers prefer seeing videos from brands.
Their brand and product are what's at stake. When used appropriately, an AI video maker will produce a video that is vibrant and convincing. The AI video generator also helps marketers maintain consistency in their message delivery.
Human Resource Managers
Videos created with AI are a quick way of training and engaging employees in an organization. Videos can simplify processes like new hire onboarding and office briefings.
Teachers
The ultimate aim of teaching is to ensure learners assimilate new information. Traditional text-based teaching isn't so interesting as video teaching. Video creation takes a bit of time, and AI-powered video makers are the perfect solution.
Top AI Video Generators
With a clear understanding of what AI video-making tools are, let's check some of the best tools available.
Synthesia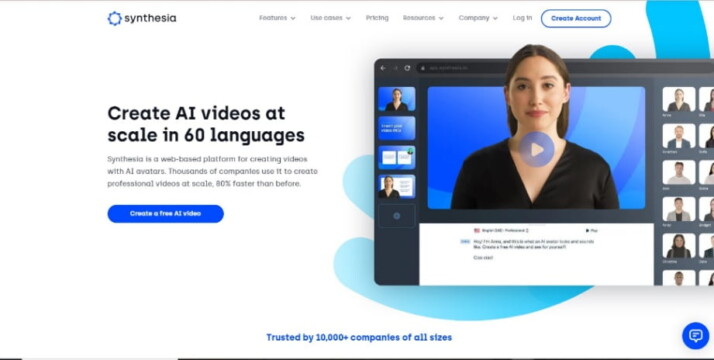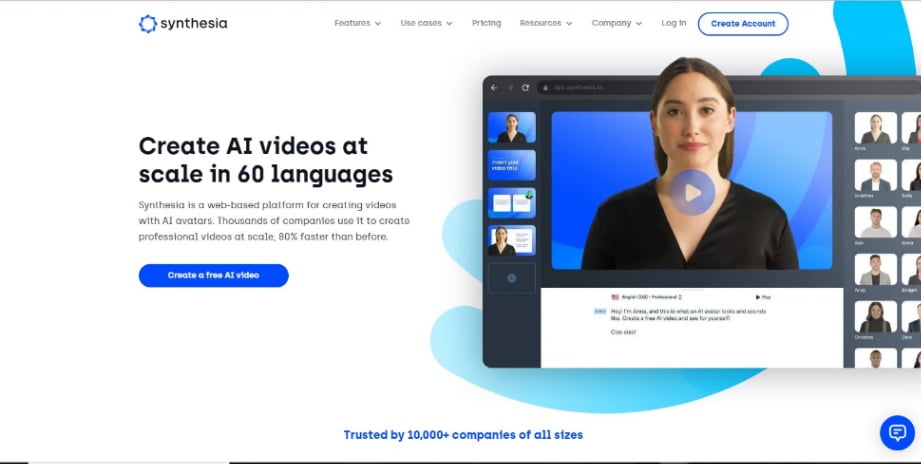 Synthesia is one of the amazing AI video generators that allows you to create realistic videos within minutes. The tool has multiple virtual presenters to meet your content and video localization needs. Another reason to try Synthesia today is because of its multi-language support. It supports more than 55 languages.
Synthesia has a beginner-friendly interface with multiple templates. You can create your videos in these simple steps:
Choose a template or avatar
Type your text or import a PowerPoint file
Customize your video with visual elements (shapes, soundtrack, etc.)
Generate your video
If you want a bespoke avatar, Synthesia can create one for you. There are two paid options on Synthesia:
Personal – $30
Corporate – pricing depends on the business's needs
Pictory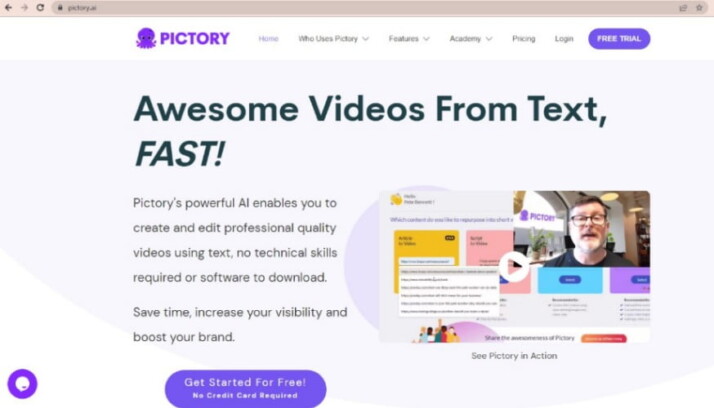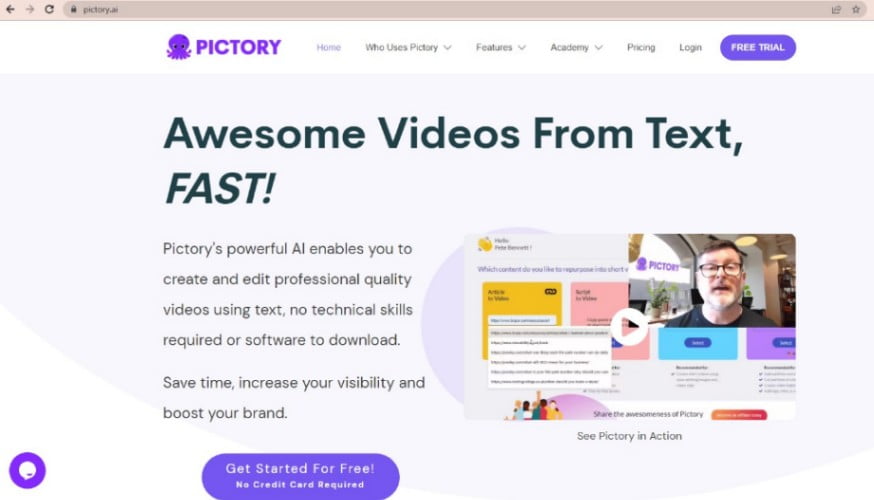 This tool helps users breathe life into their existing long-form videos. It can turn long webinars into bite-sized clips with captions. It can also transform blog posts into engaging videos effortlessly. You can easily add your narration, and there are AI voices to handle the voice-over.
There's a free trial plan that allows you to create up to three videos. The standard and premium plans are priced at $19/month and $39/month, respectively. Pictory's enterprise plan is best-suited to large organizations.
Designs.ai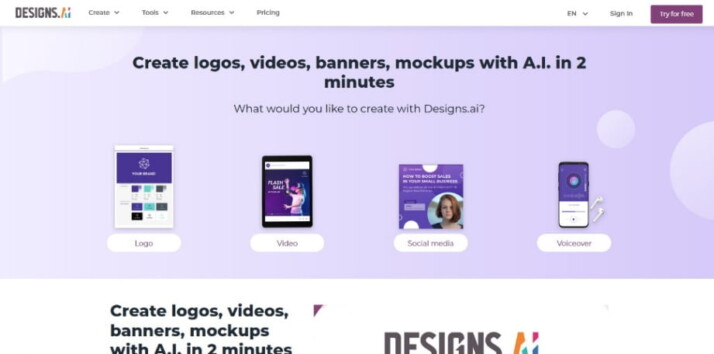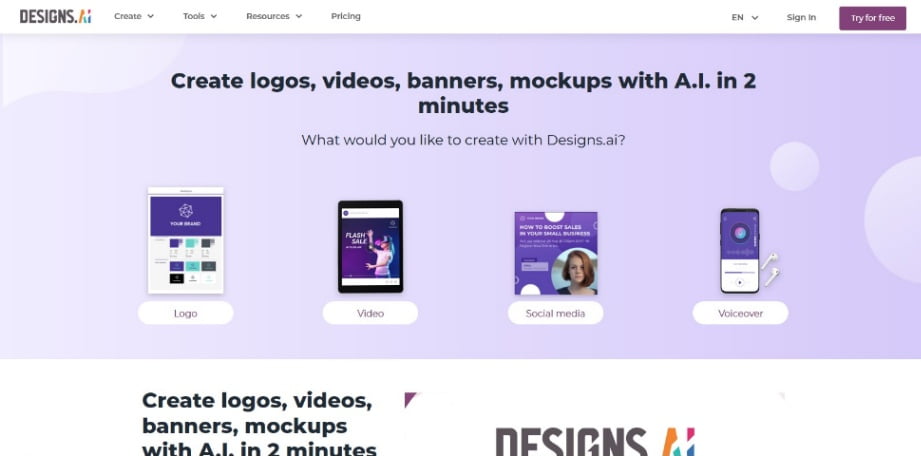 This platform is a hub for creatives. It has an AI-powered tool that serves different purposes, including logo and video making. The AI video maker doesn't have virtual human presenters like Synthesia. However, it is still a cool tool that eases things up for you. Designs.ai can turn text into video and add visual effects. It takes a few steps to get your video:
Enter your text or script
Select the text color
Pick an end screen message (a CTA preferably)
Choose your industry
Select a language and voice-over
AI creates your video, and you can make other changes to the output. The pricing options include:
Basic – $29/month
Pro – $69/month
Enterprise – customized for large agencies and teams
Lumen5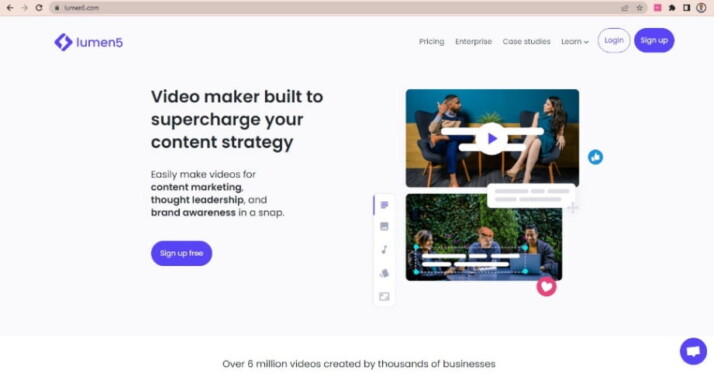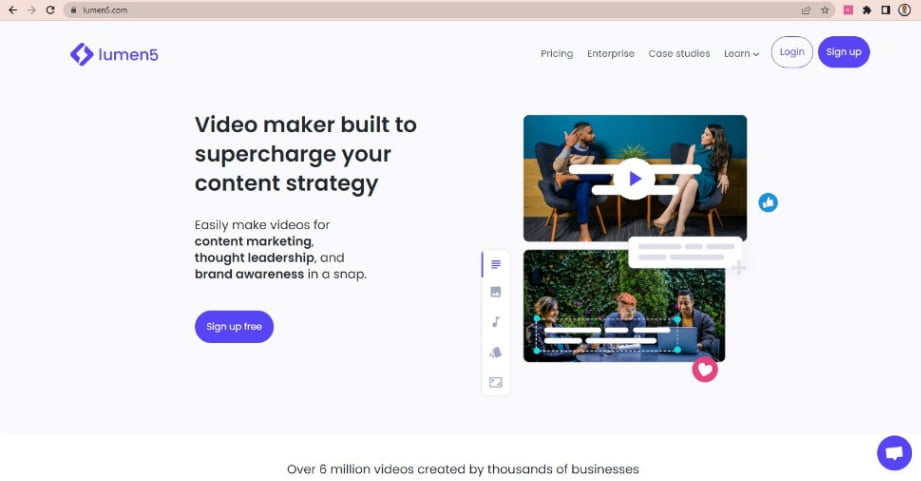 Lumen5 allows users to turn their blog posts into engaging videos without the traditional camera and microphone setup. Lumen5's media library gives users access to millions of audio files, video clips, and photos. This means users have all the elements to make aesthetically-pleasing videos.
The pricing options are flexible. There's a community option that is completely free for casual video enthusiasts. The starter and professional plans are $59 and $159, respectively.
Conclusion
A lot of people today use video to learn from each other and share valuable information. However, it isn't always easy to create a professional quality and high-res video, so why not turn to artificial intelligence to bail you out? AI video generators are the perfect tool for creating videos in record time. You don't need a microphone or camera.
All you need to do is input your text and make a few selections. The AI tool does all the hard work, and you get your professional video in no time.
Explore All
AI Generator Articles