Everyone needs to use an artificial intelligence logo generator at least once. Logo design can be very challenging because there are many angles to cover. It sometimes seems overwhelming. But by using an AI logo maker, you won't have to grapple with the challenges, and you will likely get better results.
It might sound too good to be true. The truth is that most people aren't that great when it comes to design. Or at least they don't have the skill or the time and the resources. These tools reduce the time required to get results.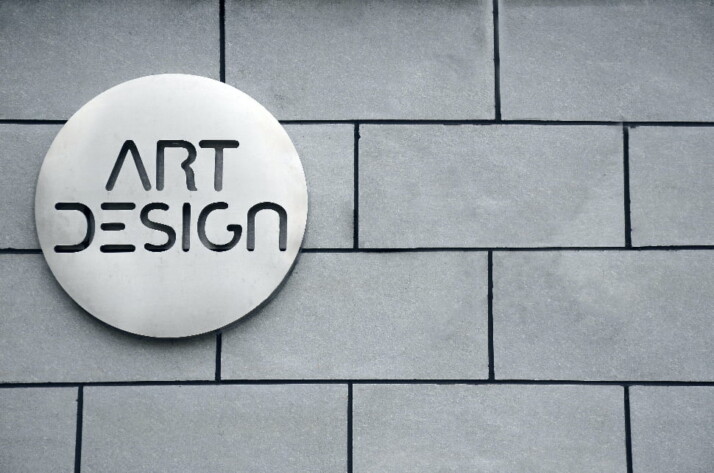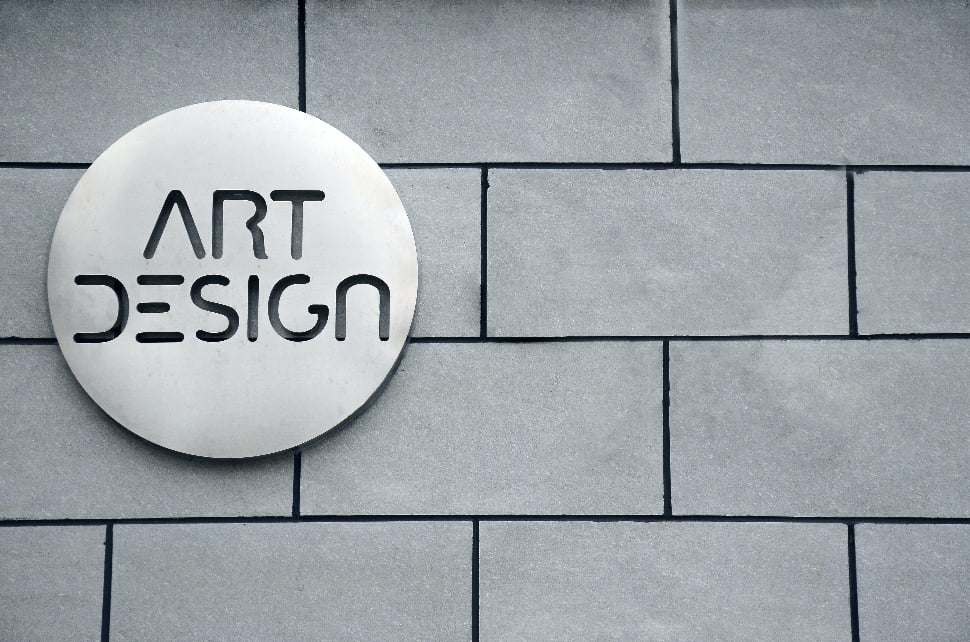 What Exactly Is an Artificial Intelligence Logo Generator?
Artificial intelligence seems like that ubiquitous item you find everywhere. From mobile telephones to writing and healthcare, AI is doing wonders. In the context of logo designing, an artificial intelligence logo generator is a tool trained to create logos for clients. They are trained with AI software. Essentially, they are designed to replicate how humans think and learn.
Benefits of AI Logo Generators
Every brand needs a logo, and logo generators bring a new dimension to logo making. There are multiple benefits to AI logo makers. Let's check them out.
No Design Knowledge Needed
Basic knowledge of designing might help you make smarter choices when setting up your logo. However, it isn't an absolute necessity. One of the benefits is that you don't have to learn how to design a logo. AI logo generators can design many logos for everyone, including non-designers.
Highly Reliable
You can trust the AI logo maker to create quality logos for you at any time. The same can't be said of logo designers. Now, businesses don't have to be at the mercy of designers. The fact that there's still room for improvement means these tools will still get better in the coming years.
In addition, you can effortlessly trust AI logo makers because they aren't susceptible to human errors.
Faster Output
AI-powered logo makers will empower today's businesses to create their own logo in less time than it takes to get it designed manually.
Cost Effective
Compared to getting your logo designed manually, AI-powered logo makers are cheaper. According to the Head of AI at Zyros, the average UK small business spends over £700 on designing their logo. AI-powered logo makers will charge only a fraction of this amount.
Downsides of AI-Powered Logo Makers
If there are benefits, downsides will also exist. One of the main downsides of these logo makers is that they sometimes look quite generic and unoriginal. This is because an algorithm creates them. This problem is more common with tools that offer a limited range of templates.
In addition, you can't make major changes to AI-generated logos without starting from scratch. This isn't a big problem, but it is worth mentioning.
Best AI-Powered Logo Makers
To avoid endless searches, let's introduce you to some of the top logo makers powered by AI in the market today.
Tailor Brands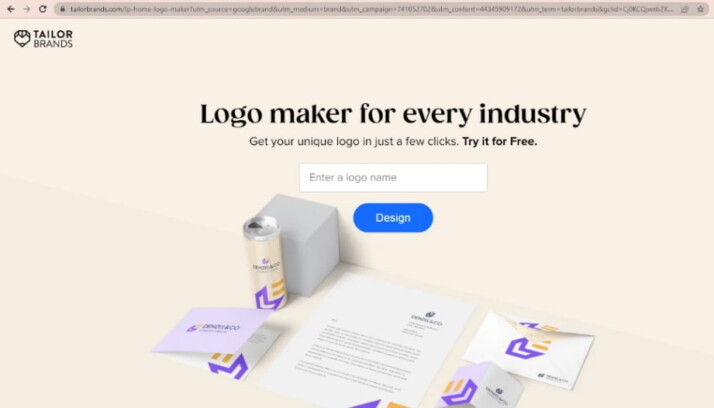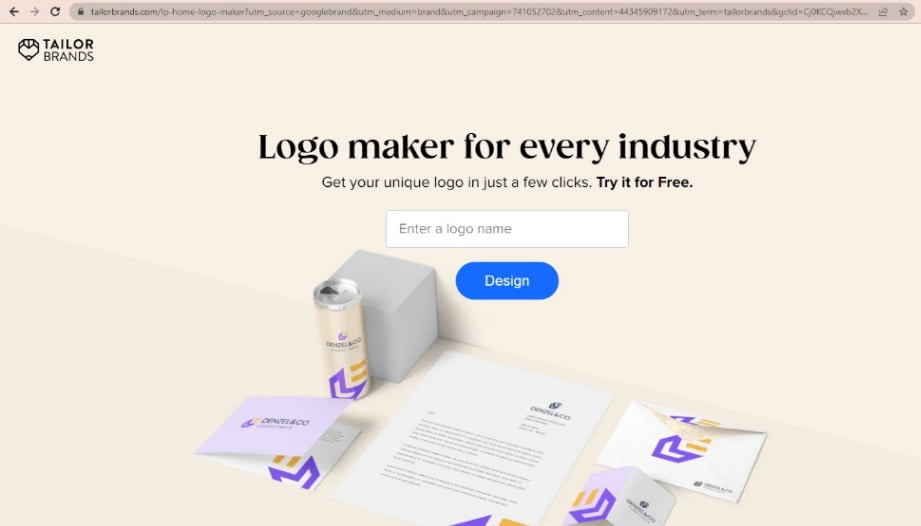 The logo maker by Tailor Brands creates different options based on the style and preference you choose. It creates a design that is powerful and adaptable to your brand.
The tool is easy to use. Follow these simple steps:
Enter the name of your logo
Enter its slogan (optional)
Select what the business offers (physical goods, services etc.)
Choose your industry and briefly explain the brand's unique proposition
Select the type of logo (icon-based, name-based, and initials based)
Pick your icon type
Choose your fonts
After these steps, you only need to wait a few seconds for it to generate your logos.
Designhill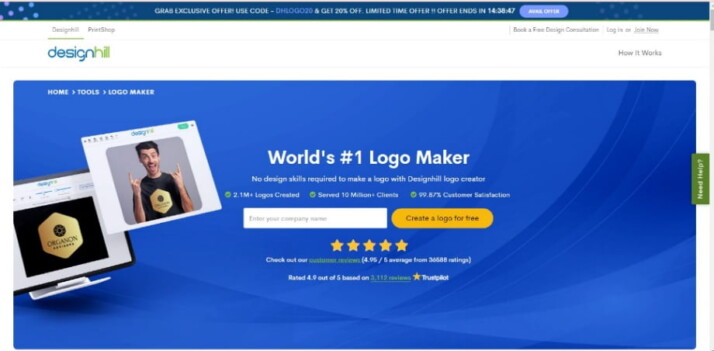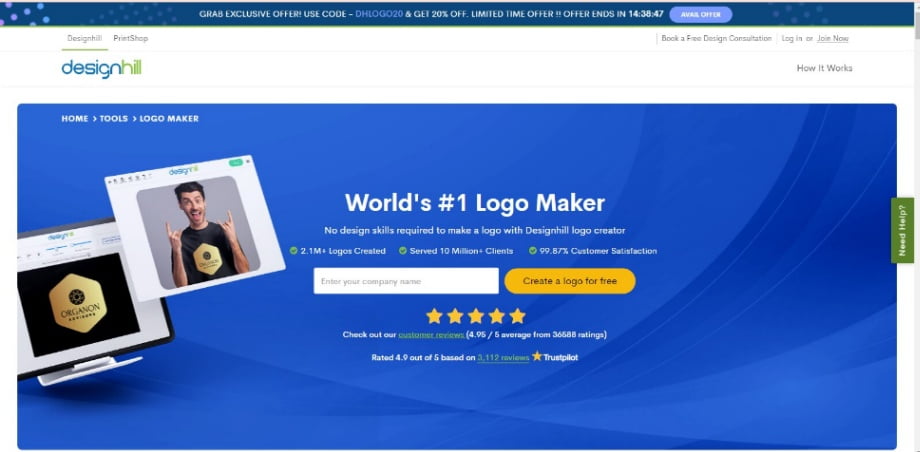 Designhill's well-laid-out homepage is sure to reel you in at once. However, their AI-powered logo has a lot to offer. The tool is free to use. Users only have to follow the following steps to create their logo:
Enter your company name
Select five logo design templates
Pick your colors
Input the slogan and choose the industry
Add up to five symbols you want to feature in your logo
The tool gets to work and creates an array of logos for users to select.
LogoAI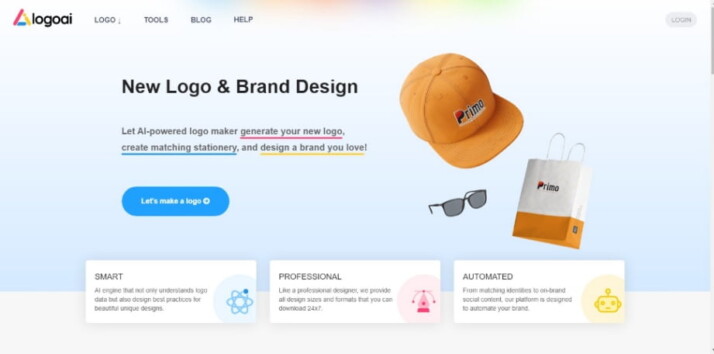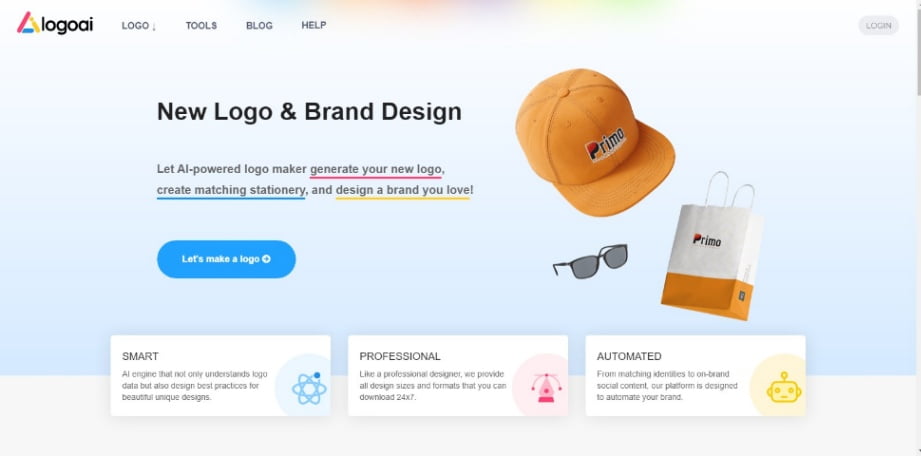 LogoAI offers users the full package in terms of design. Whether you're looking for a simple logo design or brand design, LogoAI will handle it. You can create a bespoke logo in these simple steps:
Enter the logo name and slogan (optional)
Select the industry
Choose the color schemes that match your brand
Select the font styles
After completing the last step, LogoAI creates different logos matching the selections made. Users can edit the logo and buy the one that meets their needs.
Conclusion
Artificial intelligence logo generators have revolutionized the design process and precision, but as it matures, these software tools might also revolutionize branding.
Today, many top companies are using AI-powered logo machines to design the highest-quality logos in the industry. They have the potential to be a more precise professional logo maker than a human logo designer, with no art knowledge needed.
Explore All
AI Generator Articles