When you need an article rewrite service, you subconsciously think of a long, arduous task. This is true for individuals and businesses that are yet to discover the power of AI in writing.
More specifically, applying AI to rewrite content is a quick process with great benefits for numerous categories of writers.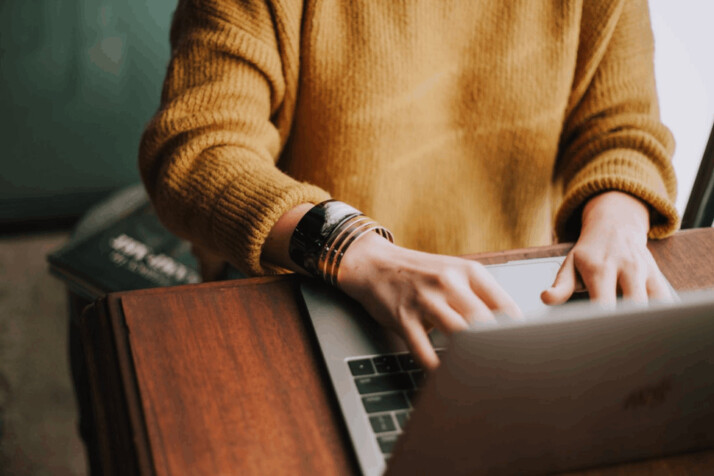 Understanding How Article Rewrite Service Works
Traditional article rewrite service entails submitting your existing content to a professional editor to get it rewritten. Needless to say, this process takes quite a bit of time. Sometimes, you may have to stay in queue if there are many orders before yours.
In today's world, you can cover this process in minutes. This possibility means you can rewrite several essays, articles, and blog posts every day.
With AI finally able to replicate human writing ability, the opportunity to repurpose content to fit different needs is at your fingertips. Online AI-powered essay rewriting tools aren't just another glorified thesaurus with a fancy name.
They analyze the context of users' input to make rewrites. The analysis takes words, phrases, and sentence structure into consideration. This ensures that the output matches users' needs.
Why You Should Use AI to Rewrite Your Articles
You may be wondering why you'll need article rewriting services. There are many reasons for the popularity of article and essay rewriting services. Some of the reasons are discussed below.
To Save Time
If you need quick results, your best bet is AI. AI can handle large volumes of text rewriting faster than humans. AI-powered rewriters provide better precision in record time for professional writers.
Quality
Using AI tools to rewrite content isn't only fast, but the quality is also top tier. You can trust these tools to deliver perfectly on the fundamentals of writing, including grammar, spelling, and punctuation marks. AI can handle the nuances in a text while making perfect sentences with more flair and style.
Originality
When trying to make your content unique, original, or free of plagiarism, an AI article rewriter can help. Since these tools can perfectly alter sentence structures, they can create output that looks entirely unique.
In addition, AI article rewriters provide bloggers and content writers a simple way to boost their SEO ranking. They can use AI-powered rewriting tools to repurpose existing content to rank better on search engine result pages.
AI Tools That Offer Article Rewrite Service
Several AI tools can rewrite content for users. However, the quality varies from product to product. We've identified the top tools to help you with our rewriting.
INK
With a proprietary AI, INK introduces users to a new world of writing possibilities. Creating high-ranking content and rewriting existing content has never been more seamless.
Users can access INK's rewrite feature through the website, the INK PC app, and the Chrome extension. The multiple options available means you can access INK from anywhere with ease.
Another upside of using INK is the quality of the output. You can trust INK to deliver rewrites that match your desired tone every time. You only need to highlight the text on the INK editor and click on "rewrite."
Other Features
Chrome extension works on various platforms, including WhatsApp web and Evernote
More than 120 AI writing tools
Unlimited AI rewrites on the free plan
Grammar and spelling check on the INK editor
Word Tune
Word Tune is a good writing companion as it helps with paraphrasing and rewriting. This paraphraser is designed to understand the context and semantics of written text. Thus, Word Tune can help users deliver their message with the right tone.
Other Features
It offers a Chrome extension
Two rewrite tones (formal and casual)
Microsoft Word add-in
QuillBot
QuillBot enables users to rewrite their content in different tones. With seven distinct paraphrasing tones, rewording content is easier.
Users get free access to two paraphrasing modes, while the remaining five are available to only paid users. QuillBot relies on an AI-powered thesaurus to supply synonyms according to context.
Other Features
Integrates with Chrome and Microsoft Word
Plagiarism and grammar checker
Summarizer and citation generator
Word AI
Rewriting bulk articles is easier with Word AI. Word AI relies on advanced machine learning models to create high-quality content that's hard to distinguish from human-written content.
Other features
Bulk Download
Article Forge integration
Supports HTML content
Conclusion
Article rephrasing works for academic goals like originality and clarity. In addition, web content writers can use rewriting tools to improve the SEO rankings of articles and blog posts.
While it can be time-consuming to rewrite articles, they are sometimes necessary to effectively communicate a message. AI makes article rewriting accessible and easy as it analyzes each sentence and eliminates the need to do it manually. With AI, article rewriting is made possible with the click of a button.
Explore All
AI Paragraph Rephrase Articles
When you need an article rewrite service, you subconsciously think of a long, arduous task. This is true for individuals and…
Researchers and students need to know how to paraphrase a paragraph. Without paraphrasing, they stand the risk of getting penalized for…