Now and then, we see how computers can help humans with tasks that are usually stressful for our brains to handle. For different reasons, you might need an app to rephrase a paragraph.
This doesn't mean you can't do it yourself. But the point is, why go through such a long process when you can get it done in seconds?
In this article, you'll learn about paragraph rephrasing apps that can bail you out of tight corners. These apps will save the day when you're out of creative juice or running out of time.
The apps and software discussed in this article are advanced AI-powered tools that offer near-human perfection. But before that, it is essential to understand the workings of these tools and the category of individuals that needs them.
Who Needs an App to Rephrase a Paragraph?
The simple answer to this poser is "everyone that writes." However, we'll take a closer look to identify them specifically and identify why they need a rewording tool.
Researchers
As a researcher, you don't want to be caught in the web of plagiarism accusations. Originality is cherished in academia.
Researchers who wish to stand out from the pack must find new ways to express their thoughts. This is easier said than done. There are large bodies of research work in different fields. This makes expressing your thoughts and findings in an original way may prove to be a daunting task.
Using an AI app to rephrase a paragraph of your work might be the masterstroke that sets you apart from the crowd.
Content Writers
In an era with an unprecedented high demand for content, writers are under immense pressure to meet this demand. Meeting the demand isn't a problem for many writers.
However, keeping each piece of writing unique is an uphill task. When you create content in quick succession, your sentence structures and word choice becomes predictable. A paraphrasing tool can come in to give you the best mix of sentences and words.
Students
After writing your "perfect" essay, your professor might still find it short of expectations. The problem often revolves around clarity, sentence structure, and word choice. A rephrasing app can help you change the entire make-up of your essay to meet the desired standard.
Overall, a paraphrasing tool can help users avoid plagiarism and write with more clarity and dynamism.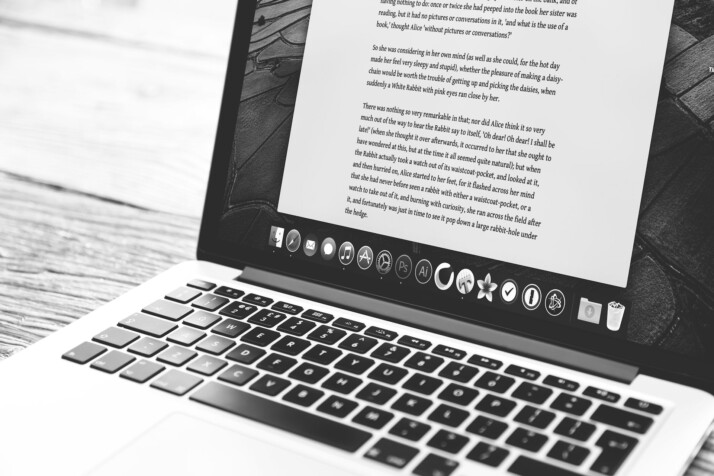 Best AI Apps to Rephrase Paragraphs
The great thing about online sentence paraphrasing tools is that you're spoiled for options. Nevertheless, taking your time to assess each tool before going all in is essential.
Here are the best online tools to rephrase your paragraphs.
INK
If you need a versatile writing tool that can perfectly rewrite paragraphs, INK is the only right answer. It helps users write quality copies and content that rank high. Powered by a proprietary AI, you can trust INK to deliver sound output anytime consistently you need it.
Rewriting paragraphs with INK is easy. You can access INK's reword tool via the web and the INK editor. INK editor is available for Linux, Windows, and macOS PCs.
INK automatically provides you with different versions of your sentence. You can also expand or shorten your sentences with INK.
Other Features
Unlimited AI rewrites on the free plan
Grammar and spelling check on the INK editor
Three free SEO articles per month
Multiple rewrite tones (formal and casual)
QuillBot
With QuillBot, users have a tool that can ideally create quality rewrites. QuillBot offers users seven unique paraphrasing modes. The array of modes makes it easy to find the perfect tone for your rewrites. The available tones are:
Standard
Fluency
Formal
Simple
Creative
Expand
Shorten
Only the first two tones are available to free users. QuillBot has an intuitive web interface that makes it easy for everyone.
Other Features
Microsoft Word and Chrome extensions
Summarizer and citation generator
Grammar and plagiarism checker
Word AI
Users can quickly improve their writing and rephrase paragraphs with Word AI. Word AI can rephrase paragraphs using various techniques that ultimately enrich your text and improve clarity and quality. It can completely restructure sentences while maintaining the context and meaning.
Other Features
Users can control the tool's creativity
Offers Article Forge integration
Users can download the output in bulk
Wrapping Up
Many erroneously believe rephrasing texts is basically about finding better alternatives or synonyms for words. However, there is more to it.
It entails a good understanding of the structure of a language. This understanding enables you to manipulate sentence structures better. There are AI algorithms that can perfectly rewrite content for you. They typically offer multiple tone options to ensure users are covered on all fronts.
Explore All
AI Paragraph Rephrase Articles
When you need an article rewrite service, you subconsciously think of a long, arduous task. This is true for individuals and…
Researchers and students need to know how to paraphrase a paragraph. Without paraphrasing, they stand the risk of getting penalized for…