Essays are all about communicating your intent clearly to your audience. You can reword essays online to avoid long hours of sitting at your desk, rewriting each sentence manually.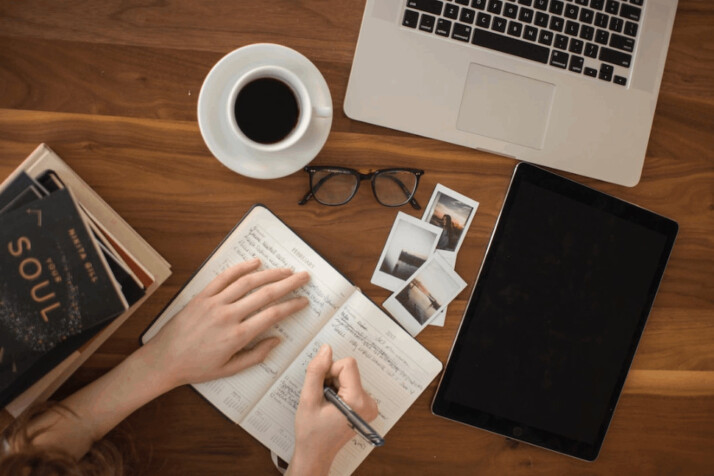 This article will help you identify reasons you should rephrase your essays. You'll also find tool recommendations to help you do it faster.
Why Reword Your Essay?
This section sheds more light on reasons that can necessitate essay rewriting.
1. Clarity
As indicated earlier, writers, students, and researchers reword their essays to improve clarity.
When rewriting essays for clarity, you are meant to remove words and phrases that hinder easy comprehension. This process might entail the wholesale removal of complex words are replacing them with simpler synonyms.
Also, when you reword essays for clarity, you should simplify long wordy sentences. You can split the sentence into two or remove unnecessary words.
2. Avoid Plagiarism
Plagiarism is another primary reason that can make rewriting your essay a must. You don't want to be caught plagiarizing someone else's work in academia.
Rephrasing your essay can thus serve two purposes. The first is to help you clarify your point and avoid plagiarism in your essay.
More importantly, you can get much positive attention in academia if you create original work.
3. Tone and Word Choice
You can have a great article, but your tone and choice of words might not fit the occasion. Despite your hard work, it may be difficult to imagine how to make it truly shine.
What can be done to ensure your article is on point and shows off the brilliance you've been struggling to convey? Rephrasing your essay is the best way to do it.
For example, your choice of words and tone may be too formal. Rewording the essay enables you to use more appropriate words that fit the mood.
How to Reword Essays Online
Rewording essays online isn't difficult. You only need to find an online rewording tool to change your text.
However, this is easier said than done. This means you must find an appropriate tool worth your money. We've made it easier for you this time. Here are some of the best rewording tools online.
INK
When you have a tool like INK on your hands, creating quality content becomes a walk in the park. If you want to reword essays online, INK should be the first tool you consider, and there are reasons for this.
The first is the relative ease of use. Generating new sentences with INK is straightforward. In addition, you can access the rewording tool in different ways. You can access it via INK's website. You only need to paste your sentence in the input box and select your tone. INK's rewriter tool will generate unique versions of your text. You can save the version you like or copy it to your clipboard.
Also, you can use INK's Chrome extension for rewording. Finally, there's the INK editor that you can use on your Linux, macOS, and Windows computer. Also, INK allows you to reword your essay in different tones. You also have more control over the length of the output. Users can use the expand and shorten options to lengthen and shorten their sentences.
Overall, INK is a tool every writer needs. The quality of its output and overall utility puts it head and shoulders above the rest.
Other Features
SEO and headline optimizer
Unlimited AI rewrites on the free plan
Spelling and grammar checker
Wordtune
When you choose Wordtune, you're getting a smart assistant that can make it easier to reword your essays. The process is easy. Enter your text in the box provided for AI to reword in a few seconds.
Users can use Wordtune's extension on Microsoft Word for faster access. In addition, the Chrome extension allows you to use Word Tune on several websites on the internet.
Multiple rewriting tones
It can expand and shorten sentences
QuillBot
QuillBot is another excellent tool that you can use to make your writing better. This paraphrasing tool goes beyond switching words for their synonyms. It can alter sentence structures perfectly to suit users' needs.
With this tool, you can paraphrase your text in seven modes, from simple to creative. Users on the free plan get access to only two paraphrasing modes.
The array of paraphrasing modes QuillBot offers means it's rare to fail to get what you want.
Citation generator
Chrome and Microsoft Word extension
Grammar and plagiarism checker
Word AI
Rewriting bulk content is only a click away with Word AI article rewriter. Word AI uses advanced machine learning models to enrich your text and bring clarity.
Irrespective of the volume of the content, Word AI gives fast results. Another benefit of using Word AI is that it allows users to easily adjust how creative the output will be.
Other Features
The rewriting tool promises up to 1,000 rewrites per original article
It offers bulk download
The tool supports HTML content
Conclusion
Rewording your essay online is a simple and inexpensive way to improve clarity and avoid plagiarism. You can rewrite sentences, paragraphs, and entire essays with a single click.
In this day and age, finding someone to proofread your paper and correct it acceptably can be hard.
Explore All
AI Reword Tool Articles
Sentences are the building blocks of verbal and written communication. A sentence has many parts that can be rearranged to…
Essays are all about communicating your intent clearly to your audience. You can reword essays online to avoid long hours…