Producing quality content for your site is a challenging task. But what if we could tell you there's a way for you to produce high-quality content consistently with lesser effort?
What is an AI Reword Tool?
An AI Reword Tool is an online tool powered by AI technology and sophisticated algorithms. It generates quality content based on your main text. You can use it to either rewrite your text or generate new and original content from scratch.
With the help of AI reword tools, you can transform any text into engaging, high-quality, and, most importantly, SEO-friendly content. It also saves you from plagiarism by transforming existing content into something fresh while still expressing the same point.
AI reword tools are valuable for writers and students, and businesses who have to put out fresh and quality content consistently.
How AI Reword Tools Work
An AI reword tool works by replacing certain words in your text with their close synonyms. These tools are equipped with synonym databases to find the best word replacements quickly.
It also alters the sentence structure for clarity, removing unnecessary words and phrases. This increases the readability and flow of your article, allowing the reader to get straight to the heart of what you are saying.
Another great feature of AI rewording tools is that they allow you to customize the tone of voice you want your text to have.
You can make it sound formal, professional, or friendly. This makes it easier for you to optimize your text and appeal to a specific audience.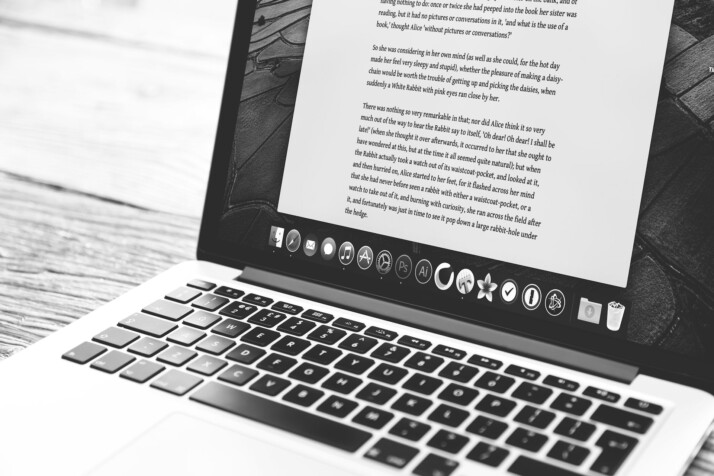 The Benefits of Using AI Rewording
Just some of the things AI Reword tools can do are paraphrasing, rewording, and rewriting articles. They also work as plagiarism, spelling, and grammar checkers. Because of their many functions, they can provide writers with tons of benefits. Here are some of them.
Saves you time
Rewriting sentences or entire articles will take you a lot of time. But an AI reword tool can do it in minutes, if not seconds. This gives you more time to focus on essential things to improve your content and site.
Better content flow
AI rewording can make your content flow more smoothly by removing unnecessary words and sentences. This can turn your piece into a more cohesive article to give an optimal experience for the reader.
It produces text that sounds very natural. It's like it was written by humans and not AI. Nobody can ever tell the difference!
Lowers risk of plagiarism
Search engines can punish plagiarized content, dropping you down in search engine rankings. This is why it's essential to rewrite your text to reduce the risk of getting flagged for plagiarism.
AI reword tools have built-in plagiarism checkers to help make sure that your content is clear.
Generates error-free content
Because AI rewording tools are equipped with intelligent features, they can find the grammatical errors in your text and correct is quick. This eliminates the need to edit and check your text manually.
FAQs
Will rewriting a sentence change its meaning?
Rewriting a sentence using AI reword tools won't change its meaning. It only changes the word order or structure of the sentence. The context and main idea will remain the same.
Are AI Writing tools bad for SEO?
Some people have the misconception that using AI to write articles will hurt your SEO score. But on the contrary, it improves your SEO by ensuring that your content is readable and uses relevant words.
What does an AI Reword Tool do?
Here are just some of the things that an AI Reword tool is capable of:
Rewrites sentences, removes duplicate content, and generates readable articles
Improves content quality after paraphrasing
Replaces proper synonyms
Rephrases like pro writers and real people
Takeaways
An AI rewording tool can truly be a writer's best friend. It can change sentence structure, word deletion, and word addition, among others.
They are designed to correct mistakes in writing and make it easier for you to produce content more quickly. It has everything a content writer can ask for!
Explore All
AI Reword Tool Articles
Sentences are the building blocks of verbal and written communication. A sentence has many parts that can be rearranged to…
Essays are all about communicating your intent clearly to your audience. You can reword essays online to avoid long hours…