Most people understand the spirit behind the tradition of sending greeting cards. They are a way to celebrate a birthday, milestones, or a special day with a person they value. If you want your greeting to stand out from the rest, try using animated birthday greetings for an extra special delivery.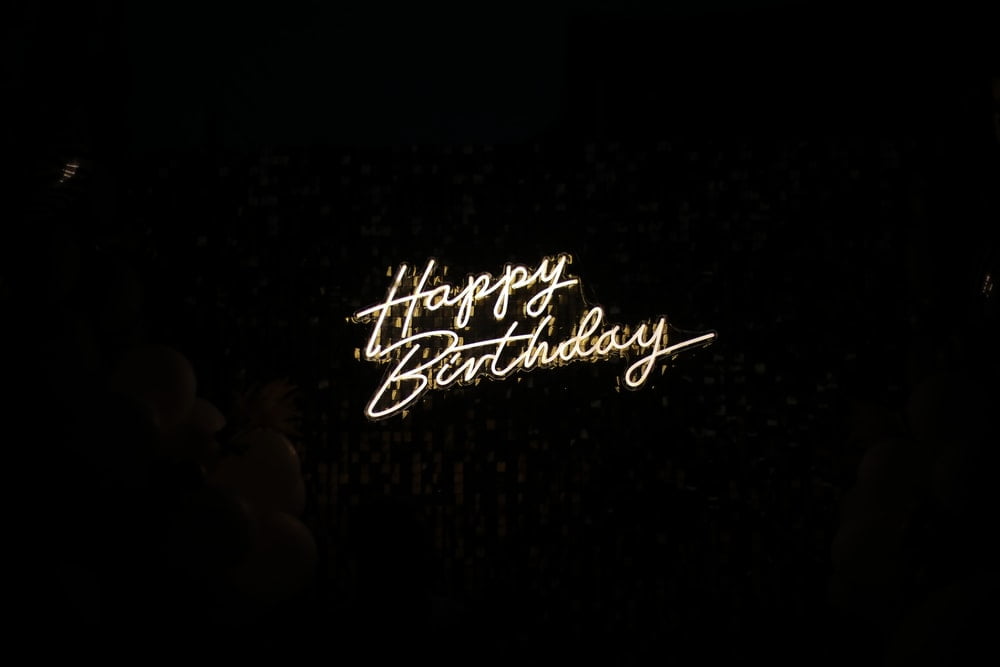 What are Animated Birthday Greetings?
They are greeting cards that include video elements such as GIFs. They are similar to traditional cards. Birthday cards carry a special message for a loved one, expressing solidarity and birthday wishes.
They are part of a tradition of celebrating the birthday of friends and family. Birthdays usually involve cakes, gifts, flowers, and food.
4 Simple Steps for Creating an Animated Greeting Card
Birthday cards are unique because they imply that the sender took the time and effort to make them. It doesn't matter that online card makers ease the process. What matters is the gesture behind the card. Here are four simple steps for creating an animated greeting card.
1. Choose an Animated Design Template
There are many design templates to choose. They range from funny and happy to formal and sincere templates. Try to base your choice on things meaningful to the recipient.
For example, if the recipient is a fan of The Lord of the Rings, use a design that includes (or references) that particular fandom.
2. Upload an Image
Next, add a photo that represents something meaningful to both of you. It can be a photo of a memorable trip or an image from a particular day. What matters most is that the image should remind your friend of a happy memory you spent together.
3. Customize the Template
Don't forget to tweak the template by adding essential details such as your message and the recipient's name. You can personalize the template by choosing your fonts and colors. You can even add music if you want to make your card more meaningful.
Here are some examples you can use for your message:
For a beautiful friend who makes life richer in countless ways. Happy birthday!
It's the best day of your year! Happy birthday!
To a life that's bright and colorful. Happy birthday!
"Friend" is a word too bland to describe what you mean to me. Happy birthday!
Wishing you all the best in life. Happy birthday!
Here's a happy video to celebrate your special day.
May all your birthday wishes come true.
Silently rooting for you, wishing you well.
May life grant your birthday wishes, and throw in some extras.
Send Your Greeting Card
Once you're happy with your output, download your greeting card and send it! Just make sure you're sending it on the correct day.
The Bottom Line
Birthday cards are one of the best ways to express how you value and love someone. They are free, simple, and easy to make, but the meaning they carry can be powerful. They show that you care about a person enough to make their birthday a part of your day. Make an effort, and share the time. Send your kind regards to that special person.
Frequently asked questions
How do I make a video greeting card?
You can upload images and video clips.
Describe your video greeting online.
Choose music
Add Voice-over
View and export your video.
Save and share
How do you make a PowerPoint presentation Happy birthday?
How do you make an animated card in PowerPoint?
Click on the animation tab over the top of the screen. Click on "Animation pane," and you will see a pane on the left that lists the animation features you create. Clicking on the image, shape, or text box allows you to move an object. Elementary features include entrance, movement, and exit.
How do I make a birthday in PowerPoint?
The Color Scheme and Style Of Your Template. Color scheme for the balloons template.
Cover Page Customization. Having created a PowerPoint template, customize the cover page after it launches.
Experiment With Layouts
Add Your Content
Style Your Presentation
How do you make an animated birthday wish?
Download 100s of animated birthday greeting templates. Easily find our selection of fun and exciting animated birthday wishes. Choose your preference and click "Personalize".
Add Photos. Upload your image to the template by drag and drop or click.
Personalize
Share
Which app is best for birthday video making?
YF Video Editor Video Maker for YouTube FilmoraGo.
Premiere Rush Video Editor by Adobe.
Video Editor 870
GoPro App 10141
A video editor and maker by Magisto. 6.23.0.20941.
VivaVideo
Video Editor for VidTrim. 2.6.1.
AVID Video Editor Video Maker Photo Editor. 4.2.0.
How do I make an animated greeting?
Choose a template for animated cards. The online animated card maker is simple to navigate and lets you find exactly what you're looking for.
Upload a photo. Click "Add More Photos" to add a photo to your animated eCard.
Personalize the template
Share
How do you make an interactive birthday card?
How do you make a unique birthday video?
Start your project with step 1.
You can upload photos and videos in step 2.
3: Drag and drop your photos.
Color your birthday
Then add birthday music.
Sending your video via email.
Share a video on social media.
Watching videos together
How do you say happy birthday in unique style?
It took you another year to sustain.
I wish you a happier birthday than anyone else has ever wished for you.
It wasn't just a year ago, didn't we?
Further years were needed.
Take a break from the candles, enjoy your day.
Happy you day
Age can only be measured by its length.
I think you are very lucky.
How do I make a GIF greeting card?
Make the animated GIF. To make animated GIFs, you can use GIF Studio.
Personalize your card with a font. GIF Studio provides you with the ability to add text over animated GIFs.
Add text to existing animated GIFs.
How do you make an animated birthday video?
You can start from scratch or choose a birthday template.
Upload photos and videos.
Color, text, and music can be used to personalize your birthday video.
Share your video on social media, via email, or at a birthday party.