Birthday cards are the perfect way to show someone how much you love and appreciate them. But finding the right words to express your thoughts can be challenging. Don't worry, though, because we have you covered. We're here to give you some helpful tips on things to write in a birthday card.
Try these tips out, and you're sure to make an excellent card for your friends and family. We've also listed some sample birthday greetings to get you started.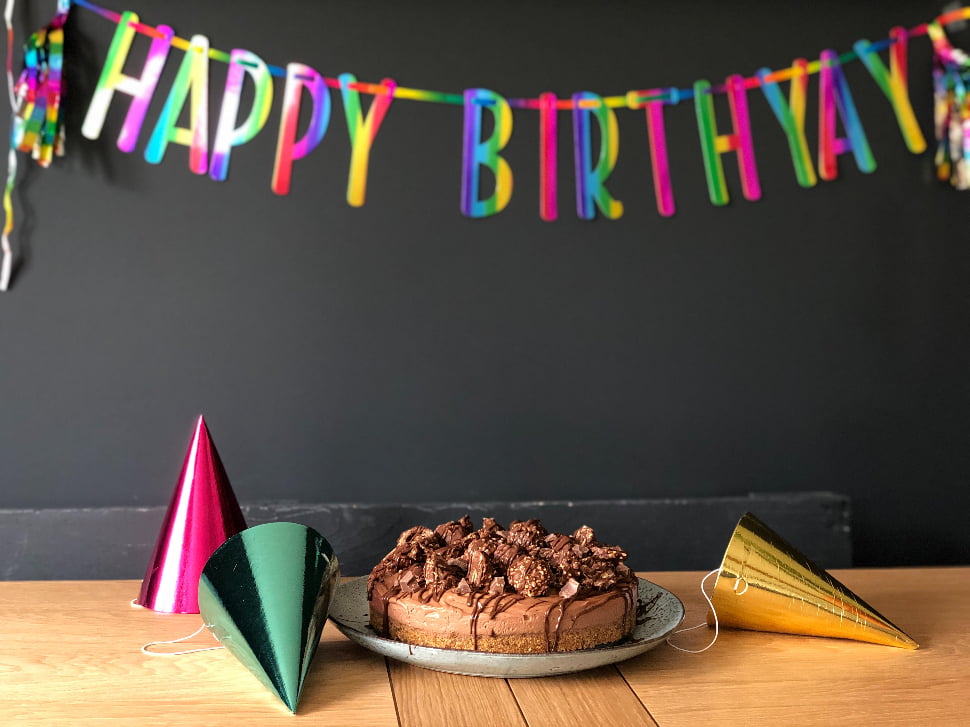 Tips on Things to Write in a Birthday Card
1. Make a short poem.
Give them your birthday wishes through a short poem. This is a creative way to get their attention and make them feel special.
2. Keep it short and sweet.
Birthday messages don't have to be lengthy. They just have to be heartfelt. Keep your message simple and only use a few words to make an impact.
3. Include Inside Jokes
Give the birthday celebrant a good laugh by writing down a joke. Jokes are always a good thing to share with a friend since nobody ever gets tired of them.
Inspire and motivate them on their Birthday with a good quote. This can give them the insight they need as they face a new chapter of their lives.
Sweet and Creative Birthday Messages
Sweet Messages
I hope your day is beautiful and awesome like you are.
You deserve all the best in the world. Happy Birthday!
If anyone should have a perfect day, it's you.
The world is so lucky to have you in it. I hope you have wonderful years ahead!
Your Birthday is the perfect time to tell you that you are beautiful and amazing.
Age looks good on you.
We celebrate the wonderful gift that is you every day. Happy Birthday to you!
You deserve the world and more.
You're getting older but looking younger. What's your secret?
Funny Messages
Aging is mandatory, but adulting is optional.
I got you the greatest gift of all: ME!
You age like a fine wine, and I age like, well, I guess like cheese.
Happy Birthday from your favorite friend!
Is it hotter in here than usual? It must be all the candles on your cake. Happy Birthday!
You might be prehistoric, but at least you're not extinct! Happy Birthday!
Intelligent, good-looking, and funny! But enough about me. Happy Birthday!
Birthday Message for Mom
Happy Birthday, Mom! Take the day off. You deserve it!
It's your Birthday! I suggest you kick back, relax, and let Dad do the work for you.
Happy Birthday to the world's sweetest Mom!
You are my whole world. Happy Birthday, Mom!
Everything I am is because of you. Happy Birthday to the best Mom!
You may be getting older, but you look as beautiful as ever.
Wishing you a special day for the most special lady.
I'm the luckiest person on earth to have such an amazing mother. I celebrate you today and every day.
Happy Birthday to the queen of our house! I don't know where we'd be without you.
Creative DIY Card Ideas
If you're up for it, you can ditch the store-bought cards and make one yourself. This will make it more personal and memorable for the person you're sending it to.
1. Hand paint It
Get a couple of brushes and paints and release your creativity. A hand-painted card can be just as beautiful as a professionally made card. You can paint a beautiful landscape or get artistic with a portrait of the birthday celebrant.
2. Add Some Glitters and Sequins
Glitters and sequins add volume and classy touch to your cards. You can place them anywhere as well. It can brighten up a plain birthday card and make it one-of-a-kind. 
3. Attach some photos inside.
Take the birthday celebrant on a trip down memory lane with some old photos. You can make a photo collage and put them inside your cards. This will show them how much you value your memories together.
4. Personalize it
Make the card more personal by using your recipient's favorite colors and other things they like. If it's for someone special, think about what makes them different and show that through the card.
To Wrap Up
Birthday cards are a great way to send wishes to friends and loved ones. It's a simple gesture, but it can make them feel loved.
Now you know all the things to write in a birthday card. Go ahead and start working on your card. If you use the ideas you've learned here, you're sure to make the best birthday card!
Frequently asked questions
How do you say happy birthday in cool words?
We hope you have a great birthday!
Your wishes will come true!
We are all very happy that the day is over!
We wish you many more happy returns!
Wish you a wonderful birthday.
I wish you a great day!
I hope you have a good one!
I hope you had a terrific day and a fantastic year to come.
What is the best short message for birthday?
We wish you many, many more happy birthdays.
Happy birthday to my ride or die.
You are in charge today, isn't it?
"Happy birthday!
Thank you for another trip around the sun!".
"A fun fun day!".
I'm thinking of you on your birthday and wish you all the best.
What do you write on a birthday card that's not cheesy?
Growing old is compulsory, but growing up is optional!
'Age is just the number of years the world has been enjoying you'.'.
"You're not old
According to statistics, those with the most birthdays live the longest.
What is a unique way to wish a friend?
My best friend, I hope you know how much you love yourself today.
Every year, I get reminded of how much you mean to me as a best friend.
You only get one birthday a year, and you only get a lifetime friendship once a decade.
I find you to be like a sister to me.
Today was the birth of my best friend!
What's another word for birthday?
Birth date, birth date, natal day and birthday.
How do you write a thoughtful card?
Firstly write your message on a spare piece of paper. When you've composed the perfect message, do not start writing on the card.
You are giving them a card. Why?
Give yourself time
Don't overthink it
Personalize
Come from the heart.
Check spelling
What is a good birthday quote?
"Cherish all your happy moments. They make a fine cushion for old age." "The greatest gift you can give to others is unconditional love and acceptance.".
How do you write a unique birthday message?
Because I am so grateful for you coming into the world each day, I would prefer you to be my father.
Thank you for being me and you being me.
"It's your day, and I want to celebrate it with you.".
"Happy birthday," I said.
"Happy Birthday, Beautiful"
I would like you to spoil today with me.
What do you write in a heartfelt birthday card?
I'm sending you a special wish full of love, warmth, and hugs. Happy Birthday!
Wishing all your birthday wishes come true. Happy Birthday!
I hope you have a wonderful birthday.
I wish you many happy memories and many sweet memories.
I wish you a happy year ahead.
What do you write in a special birthday card?
A special day for a special individual.
Make your wedding memorable. I wish you a wonderful birthday!
I hope you are having fun, happiness, and love this year. I'm sure you deserve it all!
Thinking of you on your birthday and wishing you everything y'all are doing well.
How do I say happy birthday in slang?