Birthday gifts can range from fancy bags to handwritten letters. Also, you can go as basic as making a simple greeting card for birthday celebrants. However, the question is, how do you make one?
You can create the best minimalistic happy birthday card with creativity, sincerity, and simplicity. You need detailed steps to guide you in accomplishing these standards. It's wonderful to reach out your greetings to birthday celebrants through such a thoughtful present.
This article will guide you on making a simple greeting card for birthday celebrants. Ready? Let's go!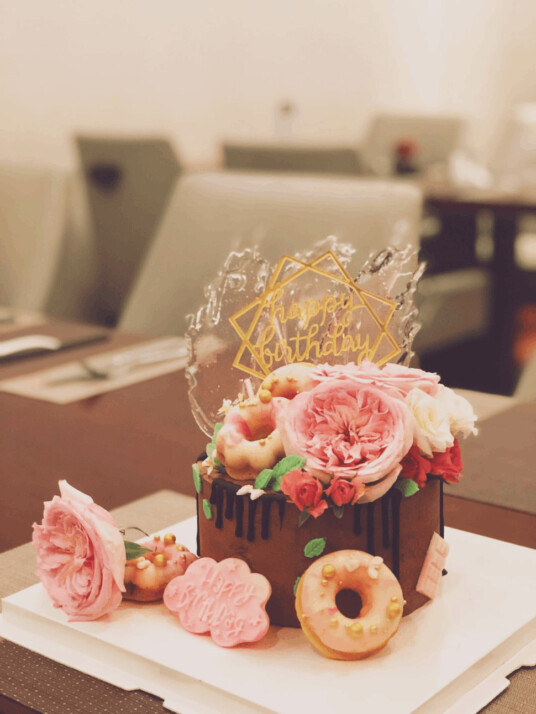 What is a Happy Birthday Card
Happy birthday cards are a kind of gift that you can send to your loved ones celebrating their birth anniversary. It is a good alternative for expensive gifts because you can make or buy a cheap yet heartwarming one.
Birthday cards intend to send your best wishes through colorful designs and a piece of paper or any material.
Depending on your preference and expertise, you can buy, make, or digitally generate one.
Making a happy birthday card requires three important things from you:
Creativity
Sincerity
Simplicity
Want to know how to accomplish these? Check out the guide below.
The 3 Essential Reminders in Making a Simple Card for Birthday Celebrants
Now that you know the purpose of special happy birthday cards, it's time to learn how to make one step-by-step.
Treat this discussion as a driving manual should you find it difficult to create a birthday card for birthday celebrants. Take note of the important information you'll get from the list below.
Alright, let's do this.
1. Creativity
Creativity is essential in making a happy birthday card. It's fundamental to create a handicraft or any artsy gifts. Some people make a DIY happy birthday card, while others let online card generators do the job for them.
However, the creativity of people may vary from one another. As long as it is appealing to the receiver's eyes, then go for your design.
Express your happy birthday wishes through the layout of your card. Happy birthday wishes are best expressed through great effort.
You do not need to be an art expert to create one.
Choose the most suitable layout for your happy birthday card. Your card can have various designs like the following:
Cute
A cute happy birthday card has an adorable design. An example of this is a happy birthday card for children. You can add unicorns, flowers, robots, and cats if you want your card to be cute.
Fun
Another wonderful happy birthday card design idea is a fun layout. This one is easy to make. You can add stars, balloons, and other humorous symbols.
Colorful
Also, colorful designs do not require too many symbols. You can use your friend's favorite or special color that represents their personality. Additionally, you can partner your happy birthday card's color with the celebrant's cake if you know it.
2. Sincerity
After ensuring that your happy birthday card is creative, you should proceed with writing the card.
Write From the Heart
The most amazing happy birthday cards and messages are written from the heart. You should express not only your greetings but also your love for the celebrant's life. A heartfelt letter touches the heart of the receiver as well.
Invest Time in Writing
As you write your happy birthday message, ensure you invest enough time in writing it. You should show your sincerity by making an effort to write your message. Whether you write day or night, compose your letter whenever convenient.
Use Metaphors
If you can find metaphors that describe the receiver's personality, use them on your birthday card.
Example:
You are the brightest star in our lives.
Simon, you always complete our day.
You are the cherry on top of our lives' cake.
I am glad meeting a funny person like you.
If you were a balloon, you'd be a unicorn one.
You are the sun of my day.
3. Simplicity
Lastly, you can opt to make your card simple. Minimalistic cards do not require that many designs or words.
Sometimes, you must add the most touching wishes you want to send to the receiver.
You can use an online generator if you need a hand in making a simple card. Also, you can create one through digital design and then print it afterward.
Simple But Moving
Happy birthday greetings can be simply made in "black and white" but still has the heartwarming factor.
You can set your moving or emotional tone by starting with a greeting that touches their heart.
To my dear darling, receive my happy birthday greetings with love.
Simple But Unique
Simple birthday cards can also be unique. You can do this by using the way you talk to them at home or by addressing them in a one-of-a-kind approach.
Hey sweetheart! Happy Birthday! I hope you appreciate this birthday card I made you.
Simple But Memorable
Simple birthday cards should also be made memorable. It depends on the paper and words you use, the design you create, and the thoughts you wish to convey.
May you remember the words I have digressed through this birthday card.
Wrap Up
Creating a simple happy birthday card for your loved ones is a thoughtful way of showing your appreciation for their life. Birthday cards need not be fancy nor elegant and covered with gold. Sometimes, they can be regular birthday cards with unparalleled thoughts and expressions of love written through it.
Explore All
Birthday Card Maker Articles