An awesome birthday celebration deserves an equally awesome post for your socials. Whether it's your Birthday or a friend or family's, you can celebrate with the world through a sweet but simple birthday celebration caption.
If you find it difficult to think of a great caption, you're not the only one. But don't worry. We're here to help you with a great list of captions for your birthdays.
Check them out and see which will be perfect for your post.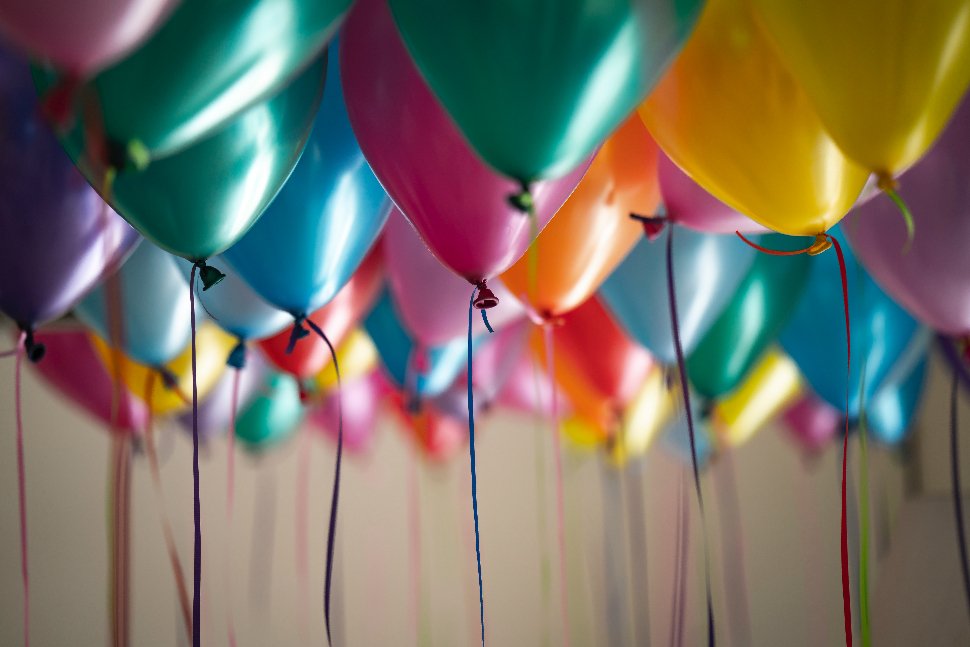 How to Make the Perfect Caption
Let's all face it, making a caption is HARD. It's funny how these short phrases or sentences can be challenging to make. This is because we want our captions to be something memorable. We want a caption that's funny and sweet but not too cheesy. And we want it to resonate with our friends and followers.
Here are a few tips on how you can make a perfect caption for each of your posts.
1. Make it relevant to the photo.
This first tip is a no-brainer, but many people don't pay much attention to the relevance of their caption. It's very important that you make a relevant caption for a photo because it will give the photo more meaning and context.
For birthday posts, think about the celebrant and what makes them special. Talk about your memories with them and try to tie them into the photo. Remember, the caption is for fun, so go ahead and be creative.
2. Keep it short but sweet.
Stay away from overly lengthy captions. Captions should be about 60 characters or fewer and a little bit about what is happening in the photo. If you drag on your caption for too long, people might get bored and just scroll past your post. You don't want that!
3. Use a joke or pun
A little humor in your caption can sometimes be a good idea. It can make someone's day a little brighter. A great example would be "Seas the day" or "Namaste in bed!."
4. Try asking a question.
To engage your followers, you can ask a question on your caption. This will start a fun discussion with them and improve your post's engagement.
Examples for Simple Birthday Celebration Caption
Short Captions
These captions are just a few words long, but they can tell a whole story!
Cheers to 22 years.
It's my day!
I leveled up my age.
Another year wiser.
Here for the cake!
My sister turned three today!
Keep calm and dance.
It's a celebration!
I love birthdays.
Blessed to see another year
Best. Day. Ever
Cue the confetti
Leveled up!
My Birthday, my rules
Age is just a number.
Sweet Captions
A sweet caption can really hit the spot. For sweet captions, you can write about some fond memories or about how you feel about the birthday person.
You are such a gift to every one of us. I wish you all the best in the world.
I will forever be thankful for my best friend. Happy Birthday!
You're another year older, but look another year younger. Happy Birthday beautiful!
I hope every day is as amazing as you are.
Your life is a blessing. I hope you have a fantastic day.
A Joyful Birthday to the most extraordinary person in the world.
I appreciate all the good moments you brought into my life. I wish you a happy birthday, and I wish you all the best. Love you!
I wish my one and only girl a happy birthday from dawn to dusk.
Today's the Birthday of the sweetest person in the world.
On this day and throughout the year, I wish you all the best. You deserve nothing less.
I hope you have many more joyful years. Happy Birthday!
You are the best thing in my life. Have a Happy Birthday!
To my favorite sister, here's wishing you the sweetest of birthdays!
Funny Birthday Captions
Funny captions are always a good choice. They're sure to make your friends and family laugh out loud. Pair it with a funny throwback photo, and you're all set!
Another year older, but not wiser.
When your candles cost more than your cake, you know you're getting old.
Act my age? I'll try next year.
It's my day. I can wine if I want to.
I'm just here for the cake, and then I'm leaving.
I'm too young to feel this old.
The candles on my cake are the only thing that will be LIT today!
Have a birthday party, they said. It will be fun, they said.
Old enough to need skincare.
New age but still the same me.
Going to dance like it's my Birthday. Because it is!
Birthday Selfie Captions
A birthday selfie will never get old. If you've snapped some cute selfies and want to share them on Instagram, take a look at these captions to choose your winner.
What can I say? I was born this way.
On this day, a diva was born.
It's national me day.
It's my Birthday, and that's the news.
Making my years count instead of counting them.
Forget your age. Just live your life!
This is the year I make all my dreams come true.
Wishing on candles and following my dreams.
So thankful for friends, family, and of course, cake!
Which is cuter, the cake or me?
To Wrap Up
A birthday post is never complete without a sweet and simple birthday celebration caption. Hopefully, you've picked up a thing or two from this article. Go ahead and post that fun birthday photo and get the party started!
Frequently asked questions
She acts like summer and walks like rain.
I am still waiting for the best.
Don't let anybody treat you like you are ordinary.
When you're laughing, life is better.".
Be yourself, there's nobody better.".
"Be more of you and less of them.".
According to her, she may have it.
"Sunday Funday"
What should I Caption my birthday post?
I don't think you look good any more!
There aren't only candles tonight being lit.
My birthday girl, you glow!
Our friends are our family to choose. Happy birthday!
Dream big!
It is this day that a queen is born.
Keep all your wishes in your thoughts.
Stay calm and go partying!
What is the best line for birthday?
Light and love flow through me.
We hope all of your birthday wishes come true.
Happy moments
But you do not have to grow up.
It is time to forget the past and let the future lead us to the best.
Happy birthday!
Life is an experience.
What should I Caption my post?
"Stress less and enjoy the best.".
"Remember that happiness is not a destination, but a way of travel.".
Awokeness does not mean you should stop dreaming.
Make yourself your own, because there is no one better.".
Here's a sign that you can use.
Be patient and keep an eye out for magic every moment.
What should I Caption my friends birthday post?
It will be our pleasure to offer you all the happiness, joy, and blessings the world can offer on your birthday. Celebrate your best friend more than one day on Earth! You are not just a best friend, but also a true friend. I am thankful for everything you do for me.
How do you post a birthday on Instagram?
Take a look at Instagram's story and find a photo with room at the top or bottom so the notification box doesn't cover the topic. Click the text tool, choose the First Font, and then enter a period. Add a text background and hit Space a few times to create the length of the box.
What should I post for my birthday on Facebook?
A happy birthday to you on Facebook. I'm glad you're getting older, not me. However, I am hoping that today will be your last birthday, and I hope it will not be your first. Happy birthday to an old friend, whose condition only improves with age.
How do you say it's my birthday?
Today is my birthday!
When you get so old that you can't remember how old you are.. well, it's probably for the best.
This is my birthday.
I am one year older today.
Today is my birthday.
Today I will go around town collecting everything free.
How do you say happy birthday in unique style?
You will sustain another year.
My birthday wishes are larger than anything others have ever intended.
Didn't you just celebrate this like a year ago?
You sustained an additional year.
Don't count out the candles, enjoy your day.
Happy you day
Age is nothing more than a number.
You are so cute, I'm glad they were born.
What do you say in a birthday post for yourself?
Wishing myself a happiest birthday. Sadly, there aren't many wonderful people like me in this world, so I feel more important today than others do. I'm joking. Congrats for me!