Breakups are sad. After a long period of commemorating your birthdays together, it's sad to celebrate it by yourself. Many heartbroken individuals ask, "should I write a birthday card after a breakup?."
In all honesty, it is hard to answer this question. It depends on how the two of you broke up with one another and the cause of your breakup. However, it is a thoughtful gesture showing your unfailing love for your partner.
This article will answer your question about what you should remember when making a birthday card after a breakup.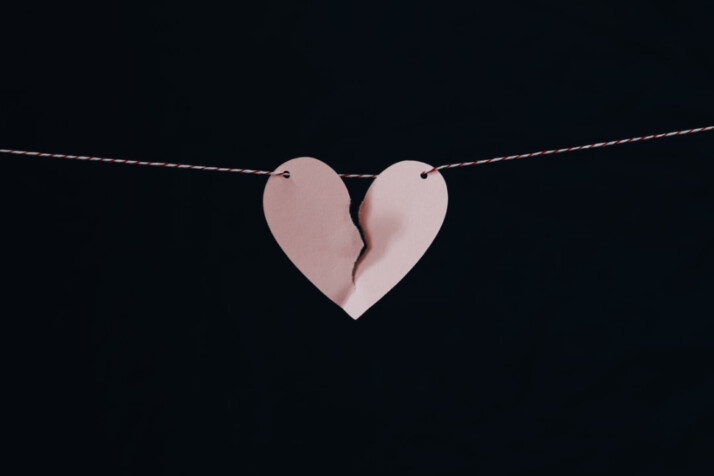 Should You Write a Birthday Message After a Breakup??
As aforementioned, the answer to this question depends on a few factors. Do you want to learn more about them? Try reading the checklist of possible factors enumerated below. Let's do this.
1. Reason for Breakup
All breakups have a reason. However, they differ in nature.
Healthy Breakup
Some people break up because they mutually do not see growing with one another. This kind of breakup is a healthy breakup, which happens after a joint agreement between former lovers.
Healthy breakups usually build a friendship or close bond between the separated individuals. If you want to make a birthday letter for your ex-boyfriend or ex-girlfriend whom you've had a healthy breakup with, then it's okay.
Typically, they'll accept it as an ordinary message from you. I hate to quote Gotye's song, but they'll see it as a birthday present from "somebody they used to know."
Toxic Breakup
The opposite of a healthy breakup is a toxic breakup.
This is an unhealthy kind of breakup that cuts the communication and interaction between partners immediately. Usually, individuals who separate in a toxic nature burn the bridges between the two of them.
Some unfriend a common friend with their ex-partner, while others destroy anything related to their previous lover.
It's a wrong decision to write a message to your ex-girlfriend whom you had this kind of breakup with.
Such an action could complicate things between the two of you. If you intend to do this because you think you can have him or her back, dump that idea.
Breakups should be respected, regardless if the intention is to think about a few things in life separately. Please do not interfere with their process of moving on.
Enforced Breakup
However, some breakups are neither healthy nor toxic. Sometimes, they are enforced. Enforced breakups happen when a family member or group of people pressures a couple to break up.
This kind of breakup happens when a family dislikes a man or a woman and forces their child to break up with them. Also, it can occur when a religious organization forbids a devoted follower to marry a non-believer.
Honestly, this kind of breakup is the most painful of the three. Why? Because neither of the two wants to split with one another but are forced by outside forces to end their relationship.
If you still want to send a birthday message to your ex-boyfriend after this kind of breakup, go for it!
There's a big chance they're still looking forward to receiving a message from you. They would appreciate it if they see that you are exerting extra effort in reaching them despite the circumstances both of you are in.
2. Relationship Status
Another factor you should consider when trying to make a birthday letter after a breakup is your ex's relationship status.
It's a sad reality that some individuals move on faster than we do. Sometimes, individuals coming from a breakup immediately find another person to love.
That's okay because we differ in psycho-emotional well-being. Some people do move on faster. It shouldn't be a big deal if someone moves on faster.
That's why you should consider your ex's relationship status if you wish to make a birthday greeting for them. It shows respect not only to them but also to their new partner.
Be a gentleman or a respectful lady.
3. Line of Communication
Last, you should consider if you still have a line of communication with them.
Do they even bother to accept a birthday wish from you? Would it be alright for them emotionally? Does it interfere with their process of healing?
You should ask these questions first before making your move. Selfishness is one of the reasons why partners break up with one another. So, don't be selfish this time.
Think about your ex's feelings when they receive your birthday wish. No matter how good or bad your birthday greeting is, their reaction matters the most.
If they have already cut their line of communication with you, then you should probably leave them alone. Don't be a creep and try to know their contact information by any means possible.
However, if they kept it (i.e., you still follow one another on social media), then go for it.
Examples of Messages After a Breakup
Now that you know the different things you should consider, it's time to look at the examples below.
Use these as an inspiration for the message you will write to them. You can be sweet, neutral, or professional in tone.
Let's check them out!
1.) Sweet
My heart sends its sweetest gift of greetings for you. You are the greatest person I have ever met. Even though we are apart now, may you accept this birthday wish of mine.
Happy birthday, Emma. I cannot help but remember this moment every year ever since our breakup. I just wanted to let you know that I am still thinking about the beautiful memories we've had in your 18th birthday celebration. Well, I mean, how will I even forget that lovely day?
To the best woman out there, happy birthday! I am happy to celebrate this birthday of yours as your friend despite the breakup we've had before. You still make me feel the same way every time I see you. You are a great person and I still look up to you even after our break up. I hope you feel better soon.
To my previous Mr. Right, happy birthday! Enjoy this special date despite coinciding with our most recent break up. I am happy we did that mutually. My heart will never forget how special you are.
Happy birthday! I hope you feel great today. I wish you the best out of life. Please don't break your heart ever again.
2.) Neutral
Happy birthday! One our friends reminded me that it's your special day today. Setting aside our past, I hope you share a wonderful time with your friends in celebrating your birth anniversary. Stay sweet and beautiful. I hope you received my text.
A new year for another chapter in life! Happy birthday to you. I wish you enjoy your celebration today. Treat my text as a correspondence sent by a good ol' friend.
Happy birthday! I wish more blessings to come to you. Please accept my text as a simple happy birthday gift for you. I wish you the best and happy things in life. Sending you prayers and friendly love.
I wish I could stop talking to you, but I can't. Happy birthday, Kimberly Anne! I know you might not be able to read this, but I wish to send you my sincerest thanks. You became a significant part of my life. May you find your way into sincere, unbothered happiness.
Happy birthday, Charmaine! I am so sorry for breaking your heart before. I am happy that we are still friends. May this new year of your life bring many changes in your perspective in life. I wish you continue to heal and live your life away from toxic individuals happily.
3.) Professional
I was thinking how to make a birthday card after a breakup. Finally, I found a way how to. Kidding aside, I wish you are living happily ever after. Forgive me for sending you this text out of the blue. I wish you remain beautiful forever.
Happy Birthday to my one of my best friends. Receive my friendly love through this letter. Thank you for being a significant part of my life. I wish you the best out of life.
I wish you'll receive this letter of mine. Wishing that nothing wrong could ever happen to you but only the best. If you need someone to talk to, I am here. May you have the best happy birthday celebration ever.
May you have the best day ever celebrating with your family. I wish that you start holding on to people that will keep you. Also, I hope that you'll like the simple present I sent you. Happy birthday!
Happy birthday, Crystal!
Conclusion
Sending your ex-boyfriend or ex-girlfriend a happy birthday letter is thoughtful and mature. However, you should consider crucial factors first before writing to them. You should show the utmost respect for their personal life after having a heartbreaking separation from you.
Explore All
Birthday Card Maker Articles