Can't find the right birthday card? No problem! With the creative and personalized birthday card ideas in this post, you can choose or make the perfect card for the birthday person.
For all those special occasions, it's never too late to put together a beautiful card with happy birthday wishes. Do you need birthday card ideas that are witty, sarcastic, gender neutral, DIY, or sweet?
The ideas in this post will inspire you to make your loved one smile with a card.
What Is the Significance of a Birthday Card?
Well, birthday cards can be a way for family members and friends to let you know they are thinking about you. Or, it can simply be a way for them to wish you a happy birthday. No matter what their significance, birthday cards always make people feel good. They make us feel loved.
Birthday cards are a simple way to express how you feel about someone and what you hope for them. Besides, a birthday is sometimes the only day of the year a person gets to feel special. So, the card you send can convey your emotions to the person.
Tips to Choose the Right Birthday Card
A birthday is not only the celebration of a special day but also a way of saying that the person is special to you. It is easy to create a unique yet sentimental greeting that will touch the recipient's heart. Here are some tips for choosing the perfect birthday card for any specific person.
1. Choose a Pattern for Your Card
You should choose your card's pattern based on the occasion. For example, if you plan to give a gift on a baby's first birthday, using a colorful animal print pattern is a great idea.
If you give a chocolate cake to your relatives, a floral pattern featuring red, white, or green will look awesome. If you're confused, a card with birthday balloon designs will always work.
It all depends on what the greeting inside your card says. Many unique styles exist, including classic polka dots, party poppers, or soft floral art. The pattern used can be playful, cheerful, delicate, or romantic.
2. Find a Meaningful Message
Most importantly, a birthday card means something to you. The point of a birthday card is not to send someone a generic message that they will never think of or care about.
You express your sentiments and feelings when you send a birthday card. So, find a card with a meaningful message that conveys the way you feel about them and their personality.
The point here is to wish the birthday person well-being and to have it start from one meaningful message.
3. Use Illustration in Your Card
Create a card that truly reflects the personality of the birthday person. Use elements such as color, personalized illustrations, texts, unique fonts and shapes, and cultural references.
Finding the right balance between cute and creative is key to getting your card noticed. Add humor and interesting graphics to your card, and you might gain the attention of your recipients!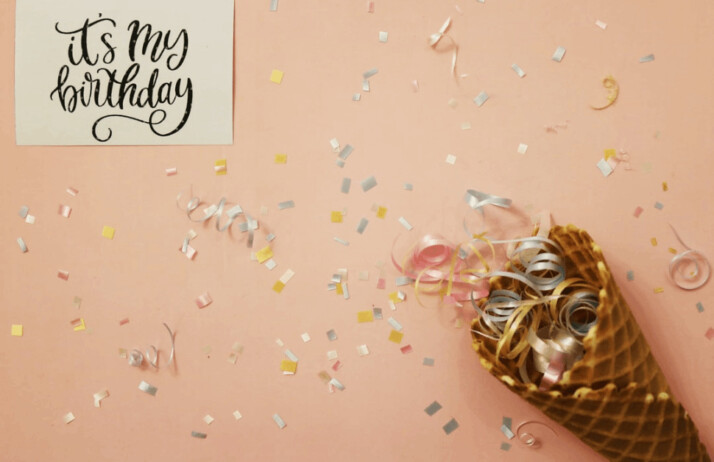 Creative Birthday Card Ideas for Your Loved Ones
Birthday is a special day. Celebrate your loved one's return with a lot of love and care. Let them know how much you love them by sending them a cute custom birthday card.
Something that can reflect your personality and show just how sincere your wishes are. You can buy a card from the store or try a homemade DIY birthday card. Here are some creative birthday card ideas for the people you love.
1. Paper Cutout Age Card
Upcycling can occasionally be quite lovely in a vintage sense. This is a unique, quick, and easy way to know what they like with a creative paper cutout card of one's age. Then fill in the cutout with card stocks or paper scraps. Use any scrap or recycled paper of your preferred design, color, or texture.
2. Pop-up Birthday Card
This might be extra fun for the recipient. It looks like the card comes to life as soon as they open it and find out what's waiting inside. However, the extra-fun part is watching them react.
Create this party-perfect birthday card to wow your friends and family with a pop-up surprise. And don't forget to add some glitters to your pretty card!
3. Pressed-Flower DIY Birthday Card
Pressed-flower DIY birthday cards are easy to make and make a great last-minute birthday card for your loved ones. All you need are pressed flowers and some watercolor paint to turn them into your unique birthday card.
For this card, you'll need to decide on a color scheme for your flowers. Then make a few cuts for the flowers to be arranged inside a frame. This card is sure to attract more attention and a sense of love.
4. Exploding Box Birthday Card
Don't worry! They don't really explode. The accent of the cards makes it seem like multiple gifts and sentiments are bursting from the box. This card is ideal for someone who can never have enough of anything.
Put in a sweet and unique gift or a fill-in with all the favorite pictures and chocolate of the birthday person. And watch the contents spill out of a card in the shape of a bursting box to surprise the person.
Conclusion
Birthday cards are small, sweet gestures of appreciation for the day that is so near and dear to our hearts. They're a small reminder of the joy that comes to our lives for every milestone we reach.
So it's no wonder that sending a sweet little card can be such a satisfying feeling. Whether you need birthday card ideas for your friend, kids, or a special one, this article can help you choose the right one.
Explore All
Birthday Card Maker Articles