Are you looking for some great birthday card messages for dad? Dads are not only the protector of the family; they are the first love of their daughters and the first hero of their sons. They are everything to the family, from being the support system to the biggest cheerleader.
If you're short on ideas, here's a list of the best birthday card wishes for dad that will clearly show your love and gratitude. So wish him a happy birthday, give him a big hug, and appreciate everything he does for you.
Why Are Birthday Card Wishes so Important?
A birthday card is a gift designed to celebrate somebody's birthday while also wishing them success, health, and happiness. But more than that, it can be a way to express our feeling for this special person in our life.
On their special day, there are numerous ways to show our loved ones our affection through poems, memorable photos, and even thoughtful gifts. Of course, birthday cards for dad are no exception.
Make Your Dad Feel Special on His Birthday
Birthday card wishes conjure up epic memories of the exceptional person that he is. This means that he is appreciated and loved for being there for you during your life's most challenging moments.
Express a heartfelt thanks for all the things that your dad does for you every day of the year. Make your dad feel like the esteemed hero that he is, and celebrate him in a great way on his birthday.
Give a birthday card that is personal and captivating in a way that will make your father feel accomplished. Your dad deserves a card that can melt away his heart and make him feel special.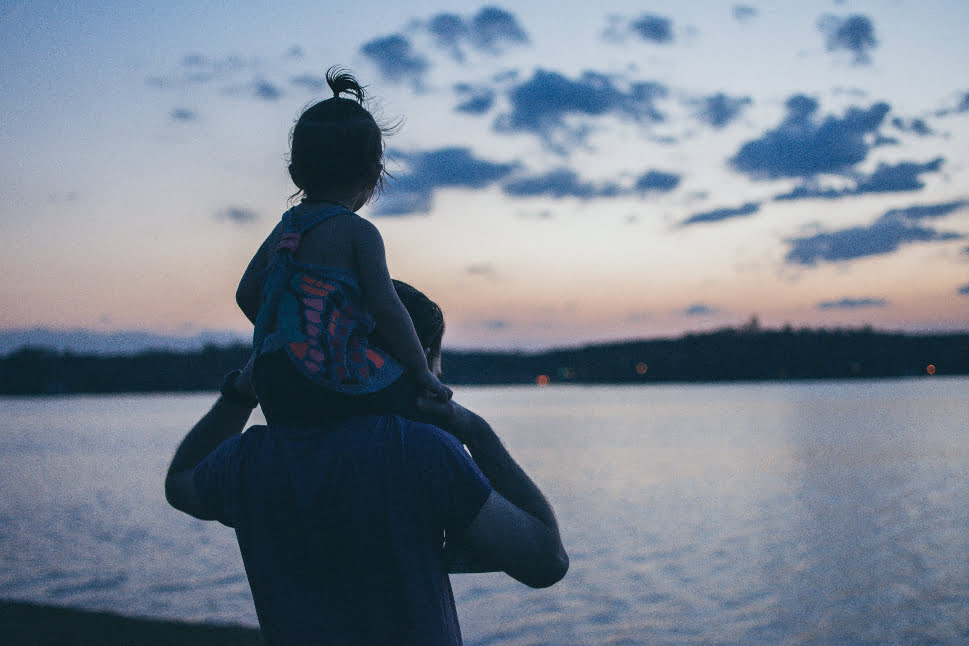 Examples of Birthday Card Messages for Dad
Birthday cards are a thoughtful way to show your appreciation for your father. One of the best things about birthday card messages is that they represent your relationship and allow you to send personal messages. No matter how small, a message to a dad is one to the world.
Let's look at some best birthday card messages, quotes, and wishes for dads.
Happy Birthday Messages to Dad From Daughter
No matter how old I get, I will always be your demanding little girl. Happy birthday, Daddy.
Dad, you've always been there for your little princess, and I love you so much. Happy birthday!
Have a wonderful birthday, dad! Although the years may pass, you'll always be the first love of your little girl.
Dad, every girl's dream is to have a kind and understanding father. That's why I am lucky to have you. Happy birthday!
Happy birthday to my dear dad. Thanks for being there by my side. The ideal father I could ever have is you.
Happy Birthday Messages to Father From Son
This day is to celebrate the man who is the most loving father to his son and caring husband to his wife. You are the superstar of our lives. Happy birthday, Dad.
Happy birthday to the many who taught me how to play catch… and so many more things. I love you, Dad!
I'm the luckiest son in the world. Happy birthday, Dad!
Without your guidance and love, I wouldn't be the amazing man I am today. Happy birthday, Dad!
My hero, my idol, and my biggest mentor. You have made me the man that I am today. Happy Birthday, Dad!
Sincere Birthday Wishes to Dad
Though I don't say it often enough, I am so grateful for everything you've done and all you do. You truly deserve to be celebrated, Dad!
Thank you, Dad; I want to thank you for being my role model, my support system, and the foundation of our family. Happy Birthday to my real-life superhero.
If you've taught me anything in life, it's to never give up! Thanks for never giving up on me! Happy Birthday, Dad!
Dad, you have changed my life in more ways than you will ever know. To my favorite person in the world, Happy Birthday!
As I grow older, I realize how much work and effort goes into being a wonderful father. And I appreciate you more than ever. Happy Birthday!
Conclusion
Your dad is an important part of your life, and he's deserving of a special day, whether it be your birthday or his. You can do a lot to show your dad how much love and respect you have for him.
It's always a lovely gesture to express your love and thoughts on your father's birthday. This article lists the best birthday card messages for dad to make him feel more special and valued on his special day.
Frequently asked questions
What can I write in my dads 70th birthday card?
I am grateful for your attendance. I wish you a happy 70th birthday from the world's greatest dad. The best dad around on your 70th birthday. Thanks so much for all you do and all the lessons you have taught us, we love you so much.
What is the best wish for Father?
You are my best friend (dad), and you have taught me many things in my life. Your love, care, and care for me is unlike no other. I love you, and I wish you a happy birthday, dad (Name). My unconditional love for you has made me feel secure and safe, Daddy. Thank you for everything you have done to me.
How do you write happy birthday?
Wishing you a fantastic birthday!
I wish all your wishes are true!
We wish you many happy returns for the day!
I wish you many more happy returns!
Wishing you a great birthday!
Enjoy your day!
Have a good day!
I wish you a great day and a wonderful year to come.
How can I express my love to my dad?
Your feelings are inspiring to me.
Our conversations have taught me so much.
I would be lost without your guidance and wisdom.
I learned how to be strong and kind through your lessons.
There is no way I can avoid feeling special.
Thanks to you as my dad, I am so grateful.
How do I write a birthday speech to my dad?
Your unconditional love always makes me feel safe and secure. You deserve more years of my time with you. I wish you the best birthday father, and I do so with a deepest expression of gratitude for always being with me, as a Good Dad to my mother and as he to us. Dad's birthday speech.
What does the acronym dad stand for?
As DAD is an acronym for bad surgeons, it means death and destruction. Medical jargon.
How do I say happy birthday to my dad from my daughter?
You've always been there for me, dad.
Birthday to my personal superhero, Steve.
I am my idol, my hero, my guiding light.
She could not ask for a more wonderful father than her father.
Wishing my funny father a happy birthday.
My world's most important man.
I wish you a good birthday to your dad.
What is the best birthday message?
"It is your day to spend it.".
I wish you many, many more wishes on your birthday.
It would be nice to think of you on your birthday and wish you all happy.
"Happy birthday!
I am talking about you today.
I wish you a happy birthday.
"Thank you for another trip around the sun!"".
What is the best message for birthday for dad?
Happy Birthday
Happy Birthday, Dad!
I wish my cool father a happy birthday. . This is your special day.
Happy Birthday
Thanks for working hard, Dad!
Happy Birthday. Thank you for always being there to help.
My Dad's birthday is coming up soon. Your day is as special as mine, I hope.
What are different ways to say happy birthday?
One year more, you survived.
I wish you a happy birthday than anyone else has ever wished for.
Didn't we just celebrate this year?
The following year sustained.
Do not count the candles, enjoy your day.
Happy you day
There is a difference between age and age.
Thanks for your birth.
What can I write in my dad's 60th birthday card?
I am very grateful to you for making me the person I am today. I am 60 years old, one year wiser, and surely cooler and wittier than the rest of the world.
How do you say happy birthday to a father in unique way?
I am obsessed with you, dad, and you are my biggest idol.
I wish my funny father well on his birthday.
I hope I can be just as great as you, dad.
Dad, you've always been there to help me.
My father is so much appreciated by me.
Today would have been your birthday, dad.
It is the most wonderful father one could hope for.
How can I wish happy birthday to my husband?
You are the most amazing person on the planet.
Your birthday is full of bright vibes!
The year continues with much success.
You are going to have the most magical birthday yet!
Happy birthday, sweetie!
wishing the most perfect man in the world a very happy birthday.
We are all about you today!