Time really does fly. Your little sister's another year older now. And while she may not be so little anymore, she could still use some love from her older bro/sis. Send her your warmest wishes with some birthday card messages for little sister. She'll be sure to appreciate them.
Some people might say that birthday cards are a little outdated in this digital age. But they are a timeless expression of love and affection. They remain close to the hearts of those who receive them. It's a personal and sweet gesture.
If you're unsure where to start with making your birthday card, we've got you covered. This article contains excellent message ideas and creative ways to jazz up your card.
The Significance of a Birthday Card
A birthday card is always appreciated, whether it's from a family member or a friend. They are also a sentimental reminder of your memories with that person and their admirable qualities.
Perhaps the most significant thing about a birthday card is that it's a moment of sincerity and gratitude. It is a reminder of what we should be thankful for. Birthday card messages for little sister should help celebrate her childhood as well as the woman she is now.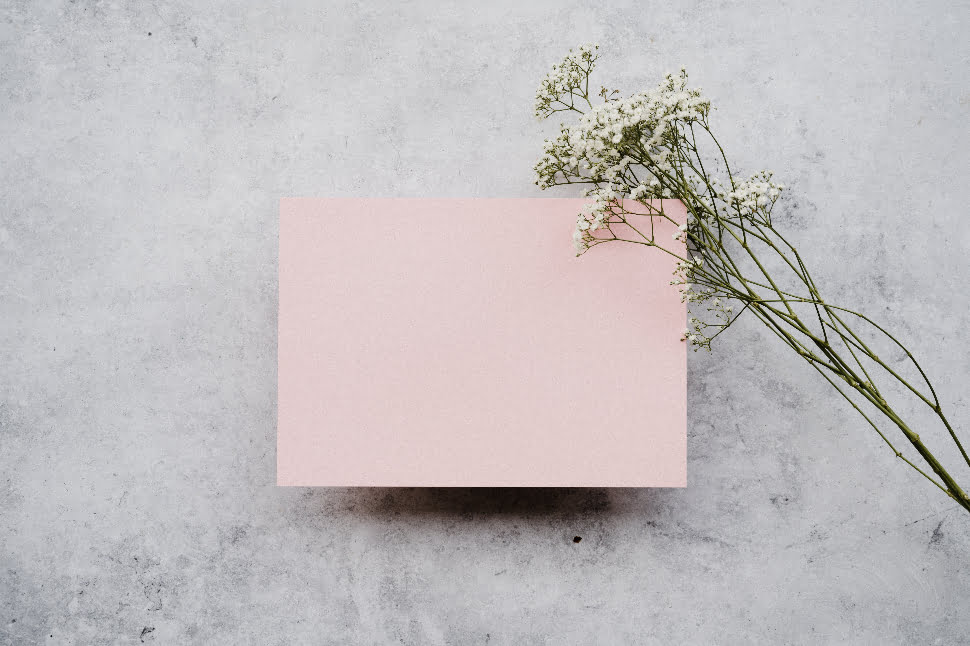 15 Birthday Card Messages for Little Sister
Happy Birthday! Know that you will always be this family's baby. We love you!
Watching you grow into the woman you are now has been a pleasure. Have the best Birthday!
I hope all your birthday wishes come true. We're here for you all the way.
You will always be my precious little sister, no matter how old you are.
I'm very blessed to have a sister like you. Thank you for being my partner in crime and my closest confidante.
You are the sunshine in our lives. Have a beautiful day! We love you.
Thank you for being my best cheerleader and my fiercest shopping partner. Happy Birthday, baby sister!
It is officially your day, little sis! You can eat as much of the cake as you like!
Life is short, but luckily I have you by my side. I couldn't ask for a sister that's more loving than you.
You are the kaleidoscope in my life. You fill every day with vibrant colors. Happy Birthday sweet sis.
Happy Birthday to the most incredible sister in the world! Everything is beautiful and more fun when you're around.
If only everyone had a sister as amazing as you! The world would be a much more fantastic place. Happy Birthday!
Sisters are life's best gifts. Happy Birthday!
Seeing you smile makes me happy. I hope you have a fun-filled day!
I'm grateful for the positive influence you've had on my life. A very Happy birthday to one of my life's biggest blessings.
Ways to Jazz Up Your Birthday Card
If you plan on making a DIY card, there are many ways you can jazz it up. Here are a few birthday card suggestions you might want to try out.
Add Some Photos
Photo cards are always a good idea. It can help throw back some fun and sentimental memories. Use a photo of when you and your little sister were kids. Or maybe use a cute family photo. It's sure to make your sister smile.
Fill it With Color
Get creative and fill your card with some fun colors. You can do this by either painting it or coloring it with crayons. It's a great way to personalize your card.
Make it sparkle
Glitters make everything look special. So don't be afraid to add a bit of sparkle to your card. You can also use stickers or confetti!
To Wrap Up
Younger sisters are always a great blessing. So make them feel extra loved on their Birthday. Tell them how much you love them with some sweet birthday card message for little sister. Hopefully, this article has helped you out in getting started with your card!
Frequently asked questions
What is the best message for sister?
"Having a sister is like having a best friend that you can't get rid of.".
The same cannot happen to my sisters.
It is possible to consider a sister as both of ourselves and not of ourselves – especially since she is seen as being an identical double.".
What is a little sister quote?
A little sister is the only one in the world who can be blamed for what you did and get away with. As my sister and best friend, you are my trusted advisor. Don't worry, I know all your secrets. If you fall into a rut and start falling in life, I will be there to help you – after I give up laughing.
How can I praise my younger sister?
Sisters are the best kind of friends. There is no friend like a sister.
My best friend is her, my sounding board, my confidante, my keeper of secrets.
She's always there when I need her; she's my best friend; she is just my everything.".
What should I say to my younger sister?
Your bright, loving, beautiful sister is more valuable than an ocean filled with gold and diamonds. My sweet and adorable sister, I love you so much. I pray that the things your heart desires are always blessed by God. It is my privilege to be my loving sister to have such a remarkable girl/woman like you.
How can I express my love to my little sister?
In my childhood, I always wanted a little sister, so I was super happy when you came into my life. I am grateful for your grown up years and I treasure each and every one of our memories together! I am thankful for your kindness and compassion as the best little sister anyone could ever imagine.
What is the sweetest thing to say to your sister?
You, dear sister, are my go-to person whenever I need anything. My best friend and my chocolate partner, you are my best sister. I want to cry on you, keep it secret, and most importantly, love you from the bottom of my heart! You are my sister!
How can I make my sister feel special?
Her support is key. Every day is filled with bumps and downs.
Support her dreams
A little gift gives her.
She loves the people she loves.
Make quality time together.
Keep her secrets
Defend her
Let her feedback and advice guide you.