Even if you have already bought a gift, a birthday card with a message from the heart will make your girlfriend fill with joy. And we have the perfect list of heartfelt birthday card messages for the girlfriend to win her heart all over again.
We don't always take the time to express our love and emotions for the special one in our life. But on your girlfriend's birthday, you can make her feel extra special and show how much you love her.
In this post, we have some special birthday card wishes for your special one. Each of our birthday messages has been transcribed with loving care to make sure that your words make an indelible impact on her heart!
What Difference Can a Birthday Card Make?
Birthdays are a time for celebration and sharing happiness with the ones you care about. A birthday card is a perfect way to send your girlfriend a heartfelt message of love and care.
The card can be a simple thank you or a sweet message of love. This is a great option if you're too busy to plan a special day for your girlfriend, but you really care about her. A birthday card is an ideal way to celebrate your lady and show how special she is to you.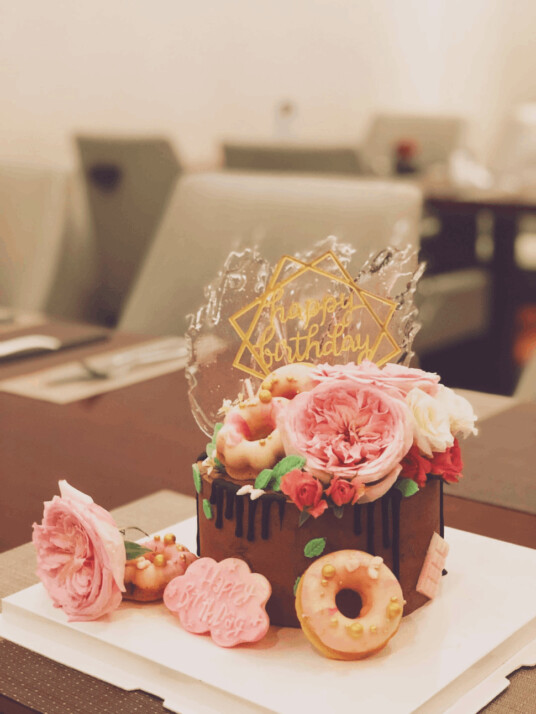 Examples of Birthday Card Messages for the Girlfriend
It's never too late to send a birthday card to your girlfriend to let her know you're thinking of her on that special day. There's a lot that a birthday card can say. But expressing all your emotions in a few words can sometimes be challenging.
Let's check out some of the best birthday card messages for the girlfriend to remind her how much she means to you.
Sweet Happy Birthday Message
I love everything about you. Happy birthday, darling!
The most beautiful and humble person I have ever met is you. Thanks for coming into my life. Happy Birthday, baby!
You are my soulmate, my partner, and my most trusted friend. Happy Birthday, love!
You are the only lady who completes and rules my life. Happy birthday to the queen of my heart!
May this day be as sweet as your smile and as beautiful as your heart. You shine every day, but you will shine the brightest on this day. Happy Birthday.
Romantic Happy Birthday Wishes
One day a year is not enough to celebrate someone as amazing as you. Happy Birthday!
You are the source of my strength and happiness, and the reason I smile every day. Happy Birthday, my girl.
My love for you cannot be expressed in words. Happy birthday to the ruler of my heart.
Happy Birthday to the most beautiful girl I've ever seen! You're the ray of sunshine in my gloomy life.
Nothing in this world is sweeter than your smile. Today, I wish you all the love and laughter in life. Happy birthday, sweetheart!
Cute Happy Birthday Wishes
Wishing you the merriest and happiest birthday ever, my darling!
Happy birthday, girl! Celebrate hard and party even more! Today is your day to be adored!
Happy birthday to my lovely girlfriend! You are incredibly precious to me, and I treasure all our time together. Here's to many more in our future!
You make my heart skip a beat and fill my world with joy and happiness! Happy Birthday, my love!
Happy birthday to the woman who showed me life is so much more beautiful than I knew! I love you!
Funny Happy Birthday Wishes
Happy birthday to the only person to ever laugh at my jokes.
Happy Birthday from the best gift ever (Me!)
I will remain blind to your real age if you promise me the biggest piece of your birthday cake. Happy Birthday!
Happy Birthday to the luckiest girlfriend who's blessed to have me as her boyfriend. Lots of love to you.
Those are not gray hairs but strands of glitter on your head. Happy birthday, sweetheart!
Conclusion
Birthday cards are a great way to show your girlfriend that you're thinking of her. Make your girlfriend feel extra special and loved on her birthday with a card that conveys a message straight from your heart.
There are so many birthday messages that you can choose from, and some are especially appropriate to fit the personality of your special lady.
Explore All
Birthday Card Maker Articles