This article lists thoughtful birthday card wishes for a sister. A wonderful and caring sister is very dear to all of us. She knows of motherly love and is the one we can count on during the happy and challenging times.
She deserves to be loved every day, but when it's her birthday, it's important to treat her like the queen she is. In this post, we will look at some of the best birthday wishes to celebrate our sisters.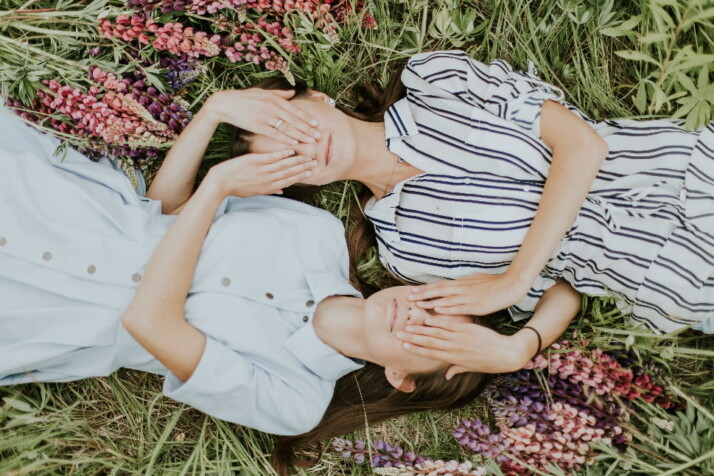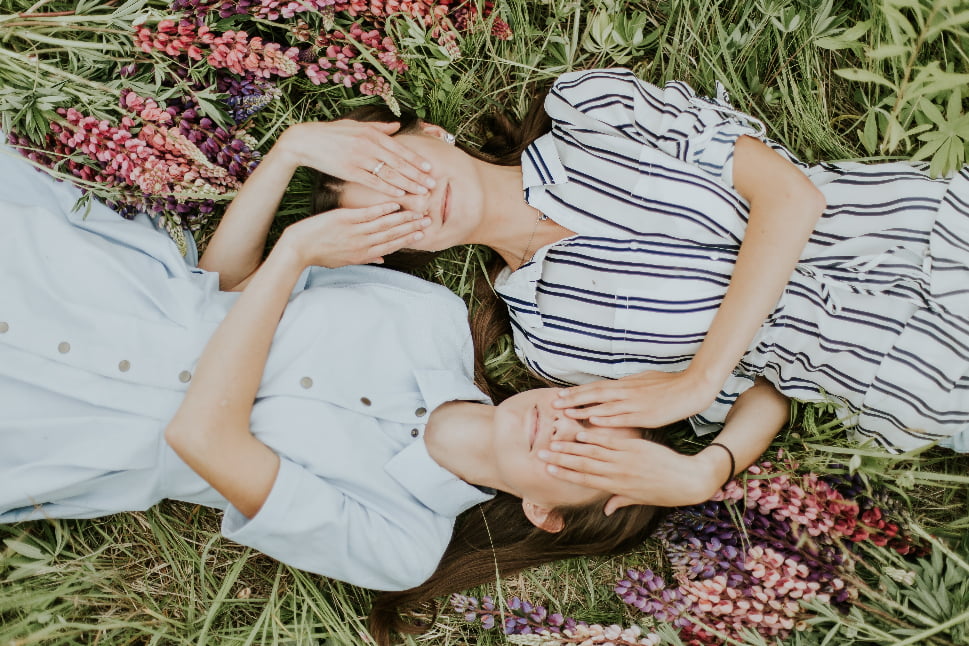 The Best Birthday Card Wishes for a Sister
A sister is one of the most important people in our life. They come next to our mothers, who take care of the family and shower their love selflessly. That's why you must send her wishes on her birthday that truly mean something.
To wish her a day filled with love and smiles, here are some creative birthday wishes that best meet their style and personality.
Happy Birthday Wishes to the Adventurous Sister
Your sister is always the life of the party, even if you constantly try to shut her up with a birthday cake. An adventurous sister who is up for new things and loves to travel must be wished in a special way.
Below are some of the perfect messages to wish Happy Birthday to your adventurous sister and put a big smile on her face.
My crazy, caring, and fun sister, life without you would have been a nasty twister. Happy birthday.
I can't imagine being on this journey through life without a sister as awesome as you. Thank you for everything. Happy birthday!
Happy birthday, sister! Growing up with you has been the best adventure of my life. I love you so much.
Sweet sister, I hope you have a lovely birthday, and I wish you happiness, excitement, and adventure in the year to come.
You are the reason why my childhood days were so colorful. Thank you for all those wonderful memories & adventures. Happy birthday, sister.
Happy Birthday Wishes for the Funny Sister
Having a sister with a good sense of humor enlivens the house. She keeps cracking you up with the craziest jokes and expressions and never fails to make you cry with laughter. It's tough to match her sense of humor.
Let's look at some funny birthday quotes to make her laugh on her special day!
For your birthday, I added a few extra loves and kisses to this card. You might not see them, but they're there!
I'm going to stop sending you makeup because it's time to accept you as you are, beautiful wrinkles and all! Happy birthday!
You cannot stop having birthdays and being my sister. And those are both good things. Happy birthday.
Birthdays are special to me because it's the only thing that we didn't have to share as kids! A very Happy Birthday!
Some people just drive you crazy in life. Still, you love them the most. We call them sisters. Happy birthday!
Happy Birthday Wishes for the Sister Who Is Your Best Friend
When you have a sister always lifting and cheering you up, you don't need a best friend somewhere else. Sometimes the sister who grew up with you can be your true best friend.
No matter the circumstances, you two have always been by each other's sides in the ups and downs. Are you having trouble expressing happy birthday to your sister or best friend?
Here are the best birthday wishes that strike the perfect balance.
There may be countless people in this world, but I know you are the best of the best. Happy birthday!
We are sisters by luck, but best friends by choice. Happy Birthday, gorgeous!
What important in life is not what we have, but who we have. The happiest birthday to my partner-in-crime sister.
When I count my blessings, I count you twice! Happy birthday to my sister and best friend!
A sister who is also your best friend is a valuable gift. Wishing you the happiest birthday, love!
Happy Birthday Wishes for the Always-There Sister
Is your sister someone who was there for you through thin and thick? Maybe she has always been there by your side, whether you needed a shoulder to cry on or celebrate your first job.
How will you make her feel special and valued on her birthday? Here are some of the sweetest birthday wishes to appreciate your sister from the heart.
You are the best version of a sister. No one can ever compete with you—and I mean it. Happy birthday!
I thank you for motivating me to go after my dreams. I hope your every wish comes true this year because you deserve all the happiness in life. Happy birthday!
There is a place where I find courage, support, and inspiration. It belongs to my sister. Happy birthday, my wonderful sister!
While no one else shows concern or care, a sister will always always be there. Happy birthday!
My friend and mentor has beautifully grown a year older today. A very happy birthday to you, sister.
Happy Birthday Wishes to the Sister Who Lives Overseas
Perhaps you spent your childhood years with your sister living in the same bedroom as you and are now missing those times. Even when you can no longer talk or see each other daily, you can still celebrate her birthday and make her feel special.
Here are some birthday wishes to let your sister know how much she means to you, even if you couldn't be there in person.
Don't forget our Zoom party this afternoon! The distance can't stop us from celebrating.
Even though we are far apart this year for your birthday, you will always be celebrated for the amazing sister you are. Sending all my love your way. Happy birthday, sister!
We are never far apart though oceans lie between us, for sisterhood doesn't count miles; it's measured by the heart. Happy birthday!
Even though you're far away, thinking of you on your birthday, my dear sister. Wishing you the happiest of birthdays.
Despite the distance between us, I love you more than words could ever express. We may not talk every day, but know that I cherish you and more so on your birthday, my dearest sister.
Conclusion
A meaningful birthday wish is one of the best ways of showing a sister that you understand and love her. Grab her attention and let her know how special she is.
Sending a cute card full of positive words and good vibes might be just the sweet thing your sister needs for her birthday. And this article is all about the best birthday card wishes for a sister to make her day special.
Explore All
Birthday Card Maker Articles