Are you struggling to find the words to wish your boyfriend a happy birthday? You're not alone. It can be hard to articulate what we feel on a birthday card. Luckily we're here to help you out with some brilliant ideas on how you can make heartfelt birthday card wishes for boyfriend.
A well-made birthday card can make any guy's day. Keep on reading to find out how you can put a smile on his face.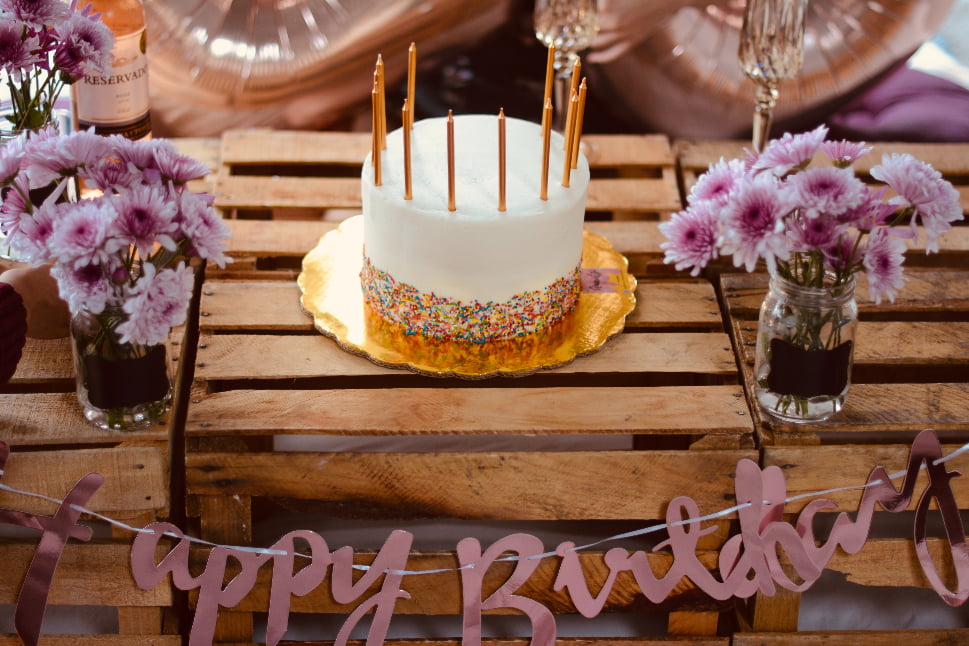 DIY Card-Making Tips
A homemade card speaks volumes. It lets the recipient know how much you care and how much thought you put into the card's content. Here are some fun DIY card-making tips you can use.
Craft a Pop-up Card
A pop-up card is always a fun surprise. Making this is much easier than you think. You only need card stock paper, glue, and a few popsicle sticks. The possibilities are endless. You can have a cake, balloons, or even a photo of both of you pop out from the pages!
Hand paint it
Have some extra fun while making your card by hand painting it. This adds a personal touch to the card that your boyfriend is sure to appreciate. You can paint anything you want on the card. And you can also draw doodles of both of you.
Include Some Throwback Photos
Cut out some of your old photos and glue them to your card. It will bring back memories and put a smile on his face. You can use portrait photos or photos from your trips. Don't forget to add a little caption for the photos. This will make it even sweeter.
Use a Theme Card
Think about his favorite movie, sport, or hobby. Make this the theme of your card. If he likes watching Harry Potter, make a card designed with a Harry Potter theme. You can even write your message and attach the card to a wand!
Birthday Card Wishes For Boyfriend
Sweet and Heartfelt Messages
Happy Birthday to the best guy in the world. You deserve nothing but the best.
Thank you for staying even during the tough times. I'm thankful for you every day. Happy Birthday!
I cherish every single day that I get to spend with you. Thank you for being the most amazing boyfriend a girl could ever have.
Happy Birthday to the man I love more than anyone. I'm so grateful to have you by my side as we go through life.
It's your Birthday! I am thankful for all you do to show me you care, from your warm voice to your sweet smile.
Thank you for always knowing just what to say. May your day be filled with wishes granted and dreams come true. I love you so much.
Thank you for being my constant in a world of never-ending changes. You are my safe place. Happy Birthday.
You are such a blessing to everyone. I can't imagine a world without you.
I must've done something right in my past life to be blessed with someone like you. Happy Birthday, my love!
A billion people in the world, and I was lucky enough to find you!
Funny Wishes
Got you the best give ever: ME!
Happy Birthday to the only person who thinks I'm funny.
You know what they say, it's much better to be on the hill than under it!
Scientists claim that people with more birthdays live longer.
No matter how old you get, I'll always be younger.
You are now officially too old to have individual candles for your cake.
You must be aging backward because you look younger than the first day I met you.
Short and Sweet Birthday Greeting
Your smile always makes me smile!
Wishing you a birthday as cool as you are.
I wish you all the best on your special day.
You make me happy when I am with you.
Happy Birthday to my best friend.
Happy Birthday to the best boyfriend in the world!
Thank you for being my soul mate and my most trusted friend.
I hope you achieve your goals.
You mean the world to me!
I love you to Pluto and back.
You deserve the world and more!
To Wrap Up
Put your heart into it when making birthday card wishes for boyfriend. Let him know how much you love and appreciate him. Take inspiration from the messages we've listed in this article, and you're sure to make the perfect birthday card!
Frequently asked questions
What can I say to my boyfriend on his birthday?
Let's make this the best birthday yet for you! You mean so much to me and I am blessed to spend your day with you!
What should I write in a birthday card to my boyfriend funny?
You're almost as beautiful as I am.
I wish you had all the happiness you would like, boyfriend.
This year, I'm sorry that I don't have a gift.
Congratulations on your birthday, I hope it goes well.
I knew you would dream of all your dreams coming true.
My flaming hot boyfriend is celebrating his birthday.
You'll still love me when you're old.
How do you write a special birthday message?
"I am so grateful you have come into the world, for you make my world better every day.".
Your presence and my presence are appreciated.
Your day is coming to an end, and I want to be there with you.
I hope your birthday is the best.
"Happy Birthday, Beautiful"
My wish is for you to spoil this morning.
How can I make my boyfriend feel special on his birthday long distance?
The virtual surprise party is coordinated.
Send them a cake through mail.
You can make them a birthday video or scrapbook.
Visit a virtual shopping mall.
Send a singing telegram to them.
Write (and sing) a love song for them.
How do you write a love letter that will make him cry?
To My Soulmate. In my life, you are my biggest inspiration, and your kindness is the most important thing to me.
To My Strength
To the one I love forever.
A person who gives me direction.
To the one I always think about.
To the one I will always support.
I am my true love.
A deep love for the person I care for.
How can I make my boyfriend feel special with words on his birthday?
You can also ask them to write down birthday wishes and messages for the birthday boy and mail them to you to create a scrapbook or pin-up board with the messages. Also, you can ask them to send you pictures of the birthday boy so that you can make a pin-up or graffiti board with them.
How do you wish happy birthday to a romantic way?
Happy birthday dearest, and I will never forget how empty my life would be if you weren't here. Wish I could attach my heart to this Birthday wish. That's how much you mean to me. I wish you always be happy, and I'll do everything to make you happy.
How do I wish him happy birthday?
I wish you a happy day and a joyous year. Happy birthday!" "Sending you happiness this special day..Have a wonderful day, and have a very happy birthday!" "Hope your special day brings you all the joy that your heart desires!
What can I write in my boyfriends birthday card?
My smile makes me smile!
On your birthday, I love you all.
I am the most happy when I am with you.
Happy Birthday, beloved one.
Happy Birthday to the best boyfriend/girlfriend in the world!
Today, we celebrate you.
My soul mate, my partner, and my most trusted friend are you.
What is the best love message for birthday?
Today is your day.
You smile every day and make me smile.
I love you and give you the gift of my love on your special day.
You have been the best thing ever in my life, and I wish you a wonderful celebration.
Thanks for all the memories you have brought to me.
What should I say in my boyfriends card?
Your heart is where you are, today and always.
xoxo, I love you to the moon and back.
I know.. and I do know.. when I couldn't love you more than I do.
I love you on your birthday.
I love you. My favorite thing ever happened to me!
What do you write in a card to someone you love?
I feel you fill my life with sweetness and love.
Imagine all I do with you.
My sweet Valentine, I love you to the max.
A happy person is someone who has found the most wonderful person in the world.