Moms love receiving card messages on their special days. So what better way to wish her a happy birthday than to whip up a batch of sweet birthday greetings. Make it more personalized by adding a personal message and some sweet photos to your birthday greeting card for mother.
We've listed some heartfelt messages in this article to get you started. We'll also share creative tips that can make your greeting card extra special!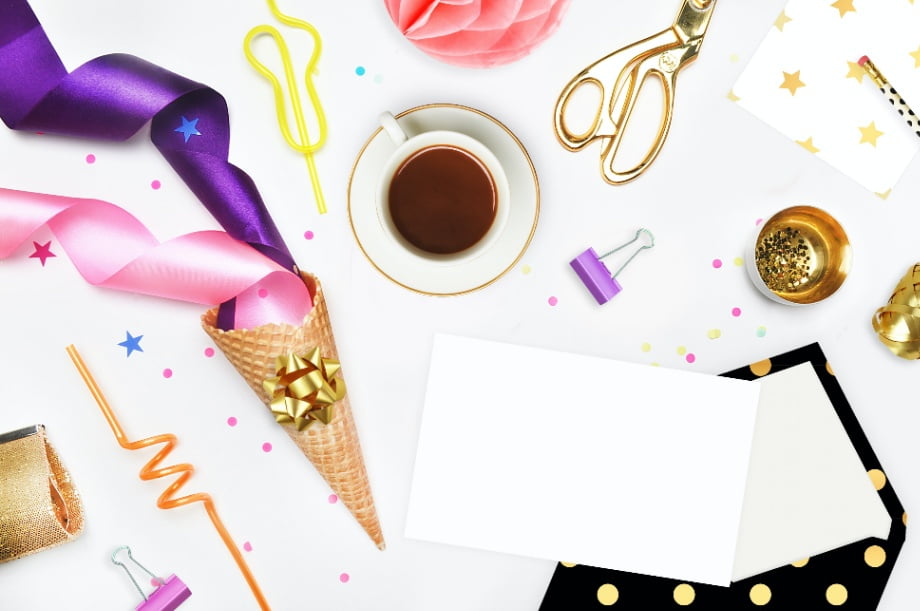 Birthday Greeting Card For Mother DIY Ideas
Making your card instead of buying it from stores always makes it more personal. You can make any card more memorable with the right supplies and creativity. Follow these ideas to make some awesome birthday cards.
1. Hand Draw it
You only need a few markers, watercolor paper, and pretty penmanship to create this cute birthday keepsake. You can draw cute doodles of you and your Mom on the gift card and embellish it with little stars, flowers, and hearts. She's sure to love it!
2. Make a Pop-Up Card
Pop-up cards are always a sweet surprise. No matter your age, it will put a smile on your face. You could make a cake pop up when the card is opened. Or you can surprise your Mom with a dandelion that jumps up from the pages.
It's a different take on the regular birthday card and is much more creative than wishing her a happy birthday. A pop-up card takes a bit more effort to make, but your effort will be worth it.
3. Use Some Throwback Photos
Throwback photos are a great way to evoke a special memory and make any card special. They provide a fun and classic way to show your Mom how much you appreciate her.
You can use a photo of your beach trips or even in her younger years. Choose a photo that represents how special she is in your eyes. Your Mom will appreciate the gesture.
4. Put in Some Sparkles!
Make it a little more special by sprinkling sparkles all over your card. You can use glitter, confetti, streamers, and more. It'll put a sparkle in your Mom's eye too!
Sweet Birthday Messages For Mom
Have a birthday as great as you are, Mom!
Everything awesome about me, I got from you. Happy Birthday to the Best Mom!
I wish you nothing but the best, Mom. You deserve the world.
Your life is a gift to all of us. I hope you know how much we love you.
How lucky am I to have gotten such a fantastic mom?
I thank my lucky stars every day for having you as a mother. Happy Birthday, Mom!
You age like fine wine. The older you get, the more beautiful you become.
Thank you for being my Mom and my best friend!
This world would be an awful place without you.
To Wrap Up
It's Mom's big day! Make her feel special with a sweet birthday greeting card for mother. Use the ideas you've gotten in this article. Get creative and put your full heart into it because she deserves all the love in the world.
Frequently asked questions
How do you wish your mom's birthday?
My prayers are with you for a long life and prosperity. Happy birthday to you my dear friend's mom. 45. You won't be able to celebrate with this one day in the cycle of 365 days. We should celebrate you every day of the year, since it is what you deserve.
What to say to your mom to make her cry?
Congratulations on your work.
You are the most amazing mother there is.
I have always been given good advice by you.
I am grateful for the love you always show me, no matter what.
It is a very special thing that I have a mother like you.
What is the best message for mother?
You are my best friend and my mom! I'm so thankful for you.
Your home is wherever you are.
Wishing you the best mother's day wishes today from the best child in the world!
I am just like you, and anyone can compliment me.
We all depend on you, mom.
What are some nice things to say to your mom on her birthday?
I love you so much my dear mom, you are the best mom I know. You are smart, kind, and wise, and above all else: the best friend in the world. You are hardworking and loving, but always take care of others first.
What can I write in my mums birthday card UK?
Mum, let dad take care of everything for you, so this year you deserve a day as special as mine!
What is a heartfelt birthday message?
Your presence brings a smile to my face every single day! I am always blessed by the brightest stars in the sky. I am so thankful for you and for everything that you do! Wishing you the best, dearest, birthday! You surely deserve it!
What should I say to my mom on her 80th birthday?
Mom, Happy 80th Birthday.
If you are celebrating your 80th birthday, I hope you can enjoy all the beauty and love surrounding you.
Most moms in the world are grateful I got you.
Greetings on your 80th birthday, Mom.
I am so grateful for your presence as my first home.
What do you write in a mother's card?
You supported me in everything you did from the beginning.
Now that I'm grown, I don't just feel gratitude for you anymore-I admire you.
Raising me took patience.
You are my [son/daughter/child/kid]. I am so happy for you.
My mother, you sacrificed me so that I would rise.
My deepest affection lies with you.
What should I write on my mom's birthday card?
My wise, wonderful, one-and-only Mom wishes me many happiness and many love.
"You're the best, Mom.".
My beautiful mother wishes you a beautiful day.
The more time goes by, the more grateful I am to have you for my mother.".
How do you say happy birthday in unique style?
Your endurance was sustained for another year.
Wishing you a happier birthday than anyone else has ever wished you.
Were we not celebrating this year ago?
Your job is done for another year.
Let's not count the candles, enjoy your day.
Happy you day
The age of people is just a number.
I am glad you were born.