Sisters are one of the first friends we meet, and as we grow older, our bonds of friendship only become stronger. You won't always know what she needs. But sometimes, all she needs is to know you're thinking of her. A simple way to do this is through a Birthday greeting card for your sister.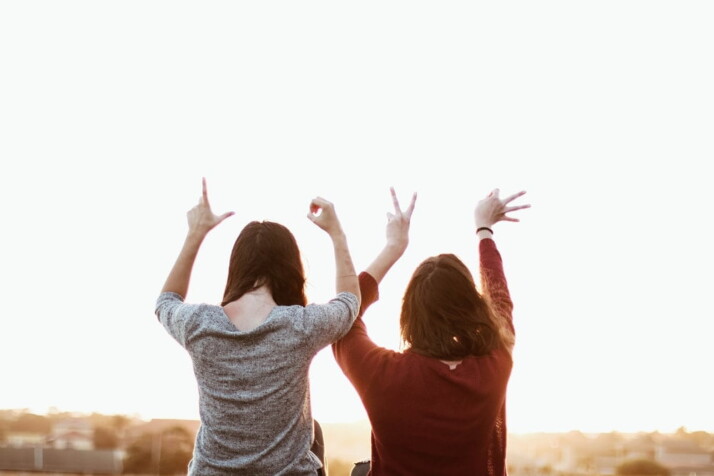 What Is a Greeting Card?
A greeting card is a card containing a well-wishing message. They express support and appreciation, and are a great way to remind someone you're thinking of them. The goal of a greeting card is to brighten the recipient's day.
Birthday cards are some of the most common greeting cards. Here are a few simple tips if you need help writing a birthday card for your sister.
Tips on Writing Greetings
1. Use Simple Words
Finding the right words to express the love you feel for the person you're greeting is challenging enough. Complex words will only distort your message. Simple words are the best way to express your feelings because they are memorable.
2. Choose a Meaningful Design
If you know the things that matter to your sister, try to include or reference them on your birthday card. If your sister is a huge fan of a particular fandom, pick a design that features the same. Expressive designs show that you took the time and effort to create a personalized birthday card.
3. Write From Your Heart
Lastly, don't be afraid to write what you really feel. The most impactful birthday card messages are those that are brave and honest. Write like you were talking to your sister in person.
20 Birthday Greeting Card for Sister Examples
A sister as special as you deserve all the best life can offer. Happy birthday!
To my first friend ever. Thank you for being there for me. Happy birthday!
I rarely say it, but I love having you as a sister. Happy birthday!
Wishing my beautiful sister a happy birthday!
Happy birthday to the funniest, prettiest, most loving person I know.
You are the best gift God's given me. Happy birthday!
For the sweet girl who never fails to spread love and happiness. Happy birthday!
You've been my best friend through good and bad times. Thank you and happy birthday!
Having cake is great, but nothing beats having a great sister like you! Happy birthday, Sis!
Thank you for being such a good sister!
There's always a place for you in my heart. Happy birthday, dear sister!
I love you, my little sister! Know that I'm always rooting for you in life. Happy birthday!
The older I get, the more I cherish having a sister like you. Happy birthday, Sis!
Sending my sister all my love. Happy birthday, Sister!
You've grown from a cute little girl into a strong, confident woman. I'm proud to be part of your life. Happy birthday, Sister!
Happy birthday! Please bless us with more years of your light and love!
Wishing my cherished sister love and happiness on her special day.
Today is your day, my dear sister. I hope you enjoy the festivities!
I didn't know having an older sister would be a great adventure. Thank you for showing me the world.
You are like a charming flower. You bless my world with your beauty and love.
The Bottom Line
Finding the right words to tell a loved one how you feel can be challenging. These examples represent only a tiny percentage of the things you can potentially say, but they are more than enough to help you.
Remember that sincerity is the most essential aspect of a powerful greeting. These tips are only meant to help you tweak your message. Again, write with your heart. Be brave.
Explore All
Birthday Card Maker Articles