Having a daughter-in-law is a great blessing. They can give you another reason to smile. It's like having another wonderful addition to your family. So on their Birthday, give them some thoughtful and sweet birthday greetings for daughter in law. They deserve to know that you love and appreciate them.
We've put together some of the sweetest birthday greetings for your daughter-in-law that will brighten their special day. You can use them for your DIY greeting card or Electronic Birthday card.
The Significance of Sending Birthday Greetings
Sending out your birthday wishes and greetings to someone is a great way of showing them how much you appreciate them. It's one of the sweetest things you could do to show how much you care.
Whether you're sending a birthday greeting to family or a special someone, it's worth the time to put in a little effort.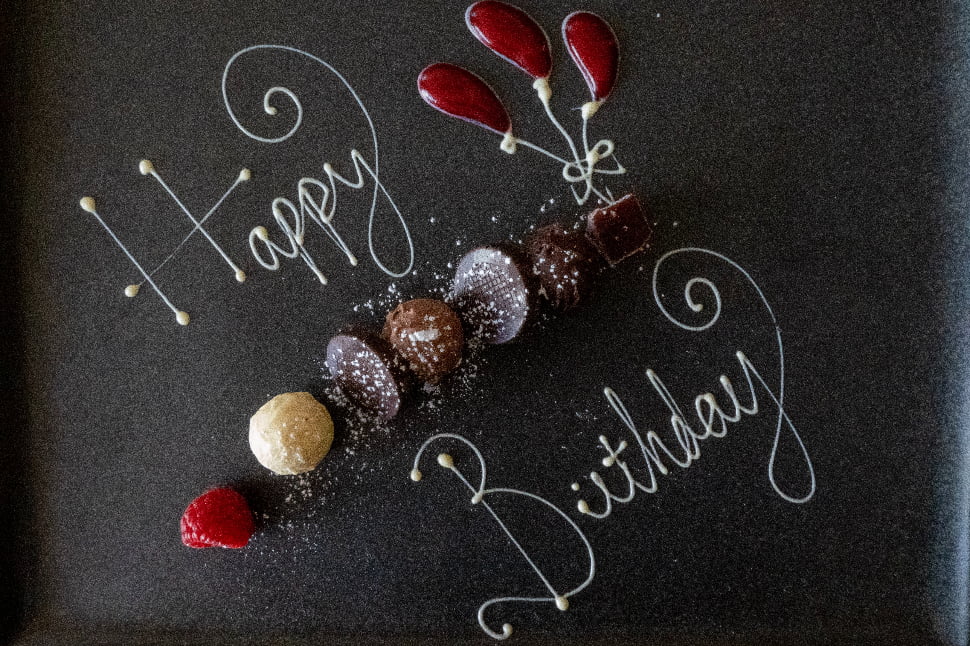 Sweetest Birthday Greetings for Daughter in Law
Happy Birthday to my beautiful daughter-in-law! I wish you a wonderful day. Thank you for loving our crazy family.
We are very blessed to have you in our family. You have brought us so much love and light.
We are beyond thankful to God for bringing you to this world and to fate for introducing you to our family. You are truly an amazing daughter-in-law. Happy Birthday!
Thank you for being the sweetest wife to my son and the most loving mom to my grandkids. I couldn't ask for a better daughter-in-law.
To my special daughter-in-law, Happy Birthday! You are an amazing addition to our family, and our son is blessed to have you by his side!
You have such a beautiful heart. We are always grateful you came into our lives. Have an amazing Birthday!
Happy Birthday to a daughter-in-law I am truly fortunate to know. You deserve the best today and every day.
Thank you for always being your thoughtful self. I am so glad you are in our family.
I cannot thank you enough for the memories and joy you brought to my son. Happy Birthday to my loving daughter.
Happy Birthday to the kindest daughter-in-law and an all-around wonderful person.
We hope that today is full of happiness, smiles, sweet laughter, and all that your heart desires. You deserve it all.
Our son is a lucky man. I hope he treats you extra special on your Birthday. Happy Birthday, sweetie.
Happy Birthday to my beautiful daughter-in-law! I wish you a happy day and special surprises!
Funny Birthday Greetings
If you want to give her the gift of laughter, these messages can do the trick!
You are the only woman who can keep our son in line! We couldn't have asked for a better daughter-in-law. We wish you a blessed and joy-filled year. Happy Birthday!
I didn't think my son could ever find a good partner in life. But then you came along, and I'm so happy you did. Have a splendid Birthday!
I wanted to wish you plenty of surprises, but every day is already filled with surprises around our son. Instead, we will wish you good luck! Happy Birthday to you to the sweetest daughter-in-law!
Our son is much smarter than we thought. He chose you to be his wife. Happy Birthday to the best daughter-in-law ever!
Happy Birthday to such a strong woman. She has to be, to deal with my son every day!
To Wrap Up
Celebrate your daughter-in-law with a thoughtful greeting for her Birthday. Receiving a heartfelt message from you will mean a lot to her. May these sweet birthday greetings for daughter in law help you express your love and gratitude for her.
Frequently asked questions
How do you write a beautiful birthday message?
I'm grateful for your presence in the world, as you make my world better every day.
For being you, as well as me, I thank you.
You tell me it's your day, and I'm looking forward to celebrating it with you.".
Your birthday is the best day of your life.
"Happy Birthday, Beautiful"
I would like you to be there to spoil today.
Is there a national daughter-in-law day?
Every year, Daughter-in-Law Day is celebrated on the third and final Saturday of August. This date isn't an accident. The month of August is one of the most popular for getting married, and Saturday is the most common day of the week to get married. Many young women around the world are becoming daughters-in-law on that day.
What can I write in my son and daughter in law wedding card?
We wish my son/daughter, Son-in-law, and Daughter-in Law the best of luck in their new lives together.". Your and I couldn't be happier!" "Love and happiness to you both during this exciting and joyful day for our family.".
How do I write a letter to my daughter-in-law?
You already love her.
Give your son confidence in her ability to make him happy.
You should have confidence in God. Consider that they are meant to be one.
What do you say to your son in law on his birthday?
Happy Birthday to my special son-in-law!
It's our son-in-law's birthday!
I wish my son-in-law a very happy birthday.
Your family is wonderful, including your husband, father, and son.
I would like to wish my son-in-law a very happy birthday.
She is the best thing she has ever experienced.
Happy birthday to my son-in-law.
What is the best message for birthday daughter-in-law?
Wishing your daughter-in-law the best of birthday. You have been everything we dreamed of, and we are so grateful to have you as part of our family. Wishing you a happy and healthy life. I wish you a wonderful year ahead, filled with joy and love.
What do you write on a 30th birthday card?
I wish you a successful, happy, and loving year.
It seems you've reached your big 30th birthday!
I wish you a very happy 30th birthday (insert an acronym)!
I wish my amazing friend/sister/brother/daughter a happy 30th birthday.
Happy birthday!
What is a toxic daughter-in-law?
She may be mean, narcissistic, selfish, and insensitive to her mother-in-law most of the time, without any reason, without even knowing what to do. Even if they have the best mother-in-law in the world, they will find some reason to torture them and treat them miserablely.
What do you say to your daughter in law on Mother's Day?
Greetings to the best daughter-in-law a person could ask for on Mother's Day! We're truly blessed to have you as a daughter- in-law, and [grandchild's name] is. We all know how much work it is to raise a child seeing you in action reminds us.
What do I write in my future daughter in laws shower card?
Ensure that you continue to build a relationship with your future daughter-in-law over the years to come. Please share memories or thoughts that would touch the bride's heart. We are so blessed that our son chose you as his lifelong partner!
What is mean of daughter-in-law?
Women of the son or daughter of a parent.
What do you say to your future in laws?
The Love Story of Your In-Laws.
Random Facts They Like.
You share interests with your partner (but doesn't).
Advice You Need
When your partner is a child.
Your In-Laws' Childhood
Traditions and rituals of families.
Recent Accomplishments
What do you write to a special daughter-in-law?
Our family is complete now that you have been here.
The fact that we anticipated such things from a daughter was regrettable.
Make everyone smile
You have given us the great gift of God.
Daughters-in-law are ones who marry their son and become your best friend.
What is the best birthday wishes for a friend?
Happy birthday!
Without you, my life would be miserable.
That's my favorite birthday today.
It is my absolute bestie's birthday.
It would be easier to have fun with you at my side.
You are all important to today.
I wish you a wonderful and memorable day!
How do you deal with a disrespectful daughter-in-law?
You should recognize her role as a member of your family.
Never compare children
Heal rifts quickly
Become a pleasant force in her life.
Accept her unconditionally
Problem-solve difficulties
Keep your door open.
Any hint of criticism should be avoided.