Birthday invitation videos are the new and trendy way to invite guests to a party. They're fun, creative, and a great teaser to what they should look forward to on your birthday. So if you're thinking of sending out some video invitations, a birthday video invitation maker can help you out A LOT!
Check out the tools we've listed in this article. Try them out and save some time and energy. It will be sure to help you make the perfect invitation video.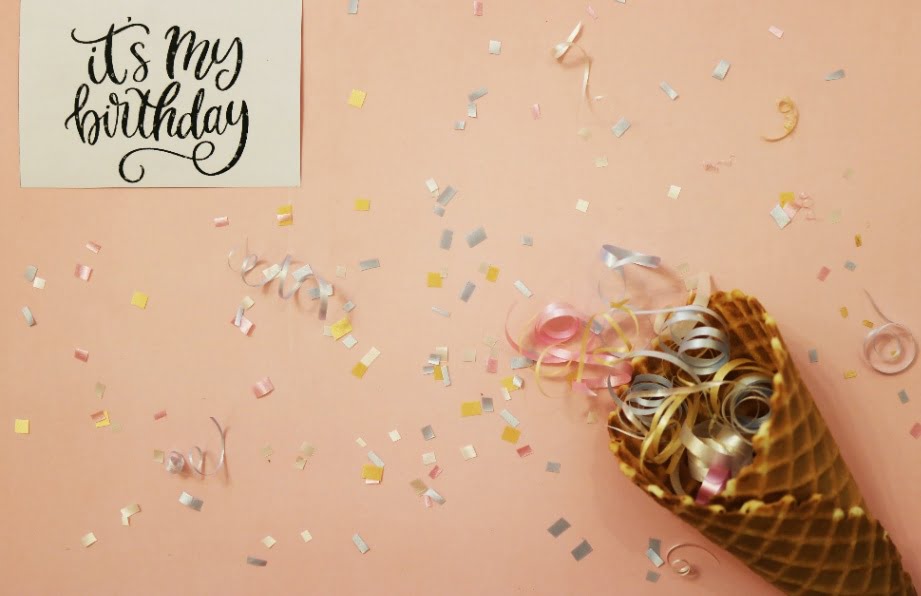 Why Make a Video Invitation?
Sending Birthday card invitations can seem a little outdated in this day and age. With Video Invitation Makers, you can create videos that convey excitement and make your special day unforgettable.
You can make personalized Birthday invitation videos with various creative video templates. It's also easier to send to your guests!
How to Use a Birthday Video Invitation Maker
Video invitation makers are relatively easy to use. And you can access them on your browser. They all operate similarly, so here are some simple steps you can follow.
1. Pick a Template
The first thing you'll need to do is pick a template for your video. Some video makers have a long list of templates you can choose from. You may have to scroll down the list to find the template you're looking for. Take note some premium templates may come with a fee.
2. Upload Your Photos and Videos
Once you've settled on your video template, it's time to choose your photos and videos. Some sites have a drag and drop feature to make uploading easier.
After you've uploaded them, you can crop or adjust their duration to fit the timeline of your video better. You can also add some effects and filters.
3. Add Your Event Details
Now for the important part, your event details. Here you enter the date of your event and the venue. You can put your event details wherever in the video.
We suggest you put it at the end, so everybody is encouraged to finish watching it. You can get creative with typing your event details. Some video makers have a lot of fonts and font colors available.
The Best Birthday Video Invitation Makers
1. Flex Clip
Ditch the dull pure texts or email invitations with Flex Clip. This birthday invitation video maker offers you amazing birthday invitation videos that you can customize with all the powerful editing tools you need.
You'll need to have an account, but it's quick and easy to create. You can save up to 12 video projects.
2. In Video
Create an invitation video with In Video's inviting maker to make your day even more special. Predesigned birthday templates are available on In Video to make your event sparkle. You can use their birthday greeting templates. And you can add stickers, music, and more!
3. Animaker
Have fun creating any invitation video in 5 minutes with this video maker. It's free to use and has a ton of editing features.
You can choose from a huge collection of templates that you can edit and export to the event. If you're super creative and require an entirely custom-designed video, this app is perfect.
4. Make Web Video
You can create astonishing birthday invitations with a duration of up to 63 seconds with Make Web Video.
You can insert video clips, 19 text lines, and even a logo on the template. This video maker has space for inserting various content forms, from video clips to text lines.
Final Thoughts
A birthday video invitation maker can take the stress away from editing your videos. Not only are they easy to use, but they're also free. So get ready to get the party started with a fun invitation video!
Frequently asked questions
How do I make a birthday invitation video?
Templates for Birthday Videos.
Adding photos and info / Uploading music.
Video preview and Final HD Quality.
Create a Final HD Quality Video by previewing the video.
How do you make an animated video invitation?
Register with Inviter:
Register with Inviter:
Click here to select a video template.
Choose a video template:.
Upload Images:
Upload Images:
Upload Music and Preview Video:. Enter Event Details.
Upload Music and preview video as you enter the event details.
How do I make a digital invitation?
Open Canva. Canva launch, search for 'Invitation'.
Templates that are best for you. Simply select the specific occasion for which the invite is to be held.
Make images and text available.
You can customize your program a bit.
Print or share
How can I make a video invitation for free?
You can create a decent video invite for your event, whether you're making one for a birthday, wedding, or any other festive event, with just a few minutes, regardless of your design skills. Easily create your very best video invites with the help of awesome invitation templates, stock media and music.
How do I make a short video invitation?
You can find your photos and video clips. Set the tone for your next meeting with images that reflect the theme.
Take a picture of the guest of honor. If you prefer, you can also add a video clip.
Tell your guests the details in text.
Close it out
How do you make an animated birthday invitation?
Choose an animated invitation template you like. Click on the button "Personalize" to browse through our collection of beautifully designed animated invitation templates.
Add Photos
Personalize
Share
How do you make a GIF invitation?
Plan your invite
Make each frame
Upload your frames
Make an email inviting your friends with the image.
How can I make online video invitations?
Templates that feature awesome-looking invites. Choose from a huge collection of templates that you can edit event information and export.
Make it your own!
Add music tracks
Invite your loved ones to join you.
How do I make a video invite on my Iphone?
How do you make a simple birthday invitation?
Open Canva. Feel free to add your own Birthday Invitation to Canva by typing "Birthday Invitation" in the search bar.
Start with the right template.
Enjoy a wide range of features.
Personalize your invitation
Share or print