Birthdays are special days to show our loved ones how much we love and appreciate them. Presents and birthday cards are fantastic gifts for the occasion. But a better gift? A personalized birthday video! The birthday wishes video maker online allows you to create the perfect heartfelt birthday video which the recipient will cherish.
Videos are thoughtful birthday gifts that show the recipient that they are loved. The best part, they reflect pictures and memories, making it even more special.
Let's see how you can create a unique birthday video for your loved one.
How to Create the Perfect Birthday Video
Videos are great birthday gifts likely to evoke strong emotions from the recipient. You want to make their special day memorable, so go all out in making their gift perfect.
Here is how you can create an excellent birthday video for your favorite person.
1. Tell the Story of a Life
Collect old and new pictures of the birthday person – the best or most important moments of the person's life. Create a slideshow putting the images together.
If you have short video clips of the birthday celebrant, also include them. Add text commentary to tell your story. You can choose a serene or dynamic soundtrack for your slideshow, depending on whether you want it to be emotional or funny.
You can send the video to the celebrant or share it at the person's birthday party using a projector.
2. Make a Birthday E-card
Express your wishes and thoughts with an e-card. How to do this? Create a short video that includes heartfelt birthday messages. In your message, state what you value the most in the recipient, and include jokes or clever quotes.
You could include a line reflecting on your best moments together. Add comic animation or a video collage of the best photos from the past. Also, add a song that matches your e-card.
3. Video Interview
Ask the friends and family of the birthday person to share memories about him/her. They could make a video wishing the celebrant a happy birthday. Also, request images of them and the person celebrating a birthday. Put the video interviews and photos into a video and add music.
Birthday Wishes Video Maker Online
With today's technology, making a birthday video is a lot easier. You could use an online video maker to create the perfect birthday video for your favorite person.
Online video makers allow you to create a slideshow using the photos and video clips of the birthday person. It also helps you create a short video that comprises birthday wishes for the person celebrating a birthday.
And what if your birthday party is coming up? With an online video maker tool, you can create a fantastic birthday invitation!
You could record yourself on camera or make a presentation from appropriate images and text. You could also include the party's date, time, and location and upload it on social media for everyone to see!
A typical online video maker follows these easy steps:
Select a birthday template or start from scratch.
Upload your pictures and video clips.
Personalize your birthday video using your preferred colors, text, and music.
Produce and share your video via social media or download it to showcase it at a birthday party!
The Best Birthday Wishes Online Video Makers
1. Animoto
This online video maker allows you to combine photos, video clips, text, and music to create beautiful birthday videos easily using its drag-and-drop tool. Create the perfect happy birthday videos for your loved ones using this tool!
2. Flex Clip
Flex Clip's free birthday video maker makes it easy to produce beautiful videos, including birthday invites, greetings, wishes, and recaps.
All you need do is choose a video template, upload videos and images, and make some edits. Include the person's name, thankful words, music, birthday balloons, and finish your birthday video.
3. Animaker
This free online video-making tool allows users to create animated videos using pre-built characters and templates. With this online video maker, you can create a perfect birthday video in a few minutes.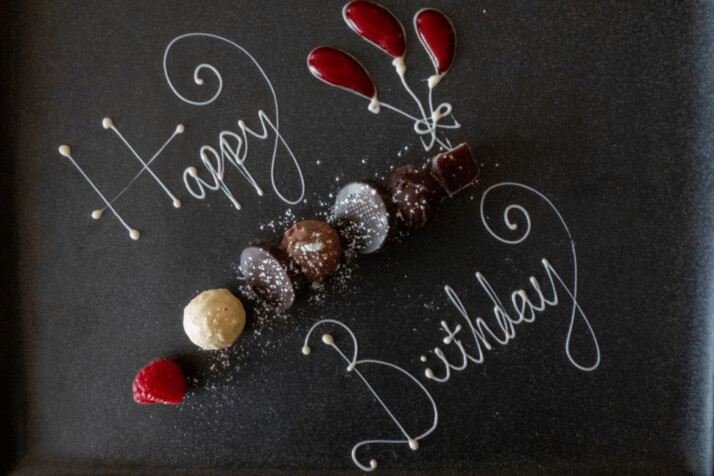 To Wrap Up
Birthdays are special days to celebrate and appreciate your most cherished people. You only get this opportunity once a year, so make it memorable!
Videos are thoughtful birthday gifts for your favorite person. With online video maker tools, you spend only a little time and effort creating the perfect birthday video that'll leave a lasting impression!
Explore All
Birthday Card Maker Articles