It's essential to give the people that matter to you enough attention on their "special days." Birthday cakes and presents are great for celebrating your boyfriend and demonstrating that you care. But a boyfriend birthday card is the game changer that will leave a lasting impression.
Whether your boyfriend is athletic, artsy, or business-minded, this guide's birthday card messages are perfect for making him feel loved and wanted.
Memorable Boyfriend Birthday Card Messages
A birthday card is a thoughtful gift that will arouse emotions, so make it as memorable as possible. There are many ways to decorate birthday cards to make them appealing, unique, and outstanding. You could write a poem or a heartfelt message in it.
Here are a few lovely messages you could write on a birthday card to express your love and wishes to your boyfriend.
I never thought I would find someone to make me laugh as much as you do. Thank you for being awesome. Happy birthday, boyfriend!
Thank you for being one of the most amazing people I know. I can't imagine my life without you. Happy birthday! Wishing you a beautiful year filled with happiness, love, peace, and success.
I cherish every day with you because you make life worth living for me. Your birthday is one of the best days I can think of. I hope that you enjoy another year of lasting memories. Happy birthday!
Happy birthday, [boyfriend's name]! I hope you have a great celebratory day and that your year is fantastic yet pure! You will never know how much I love and appreciate you!
Happy birthday, my love! You're so special to me and I promise to always be there for you. Enjoy a blissful year.
My heart is full of love and hope for your day. Keep being the best you. Happiness, love, and success are things you'll always have with you. Happy birthday boyfriend!
I love all the times we've spent time together. I want you to have a fabulous day filled with love, laughter, and happiness. Happy birthday.
Happy birthday to my special man. With you in my life, every day is a gift. You're my best friend and bud. I appreciate all you do.
Unique Boyfriend Birthday Card Messages
To my sweetest boyfriend, I love and cherish you. You are special to me. I wish you the happiest birthday.
Happy birthday to the world's most incredible boyfriend. You taught me the meaning of true love! With you, I can be myself. You're the best.
Happy birthday to the love of my life, my soulmate. You make my heart sing every day.
To the man who is my best friend and partner, thank you for being by my side when I need you. Thank you for being my rock and my soulmate. Happy birthday, my love.
You are the sunshine in my life. I am better today because of you. Happy birthday.
God's greatest gift to me is you. You make me so happy, and I am grateful to have you. Happy birthday to the best boyfriend.
Happiest birthday to the man who fills my days with laughter and joy. You're a blessing to me from God. I love you so much.
I love how you laugh at all my jokes, make me happy and encourage me to be the best version of myself. With you in my life, I have no worries. Happy birthday, bud.
The journey with you has been incredible, and I can't wait for what the future holds. You're the best boyfriend any girl could ask for. Thank you for being you. Happy birthday.
I am thankful for a man like you. You make my life easier. Happy birthday.
Life would never be the same without you. I hope that your birthday brings you health and happiness. Happy birthday, my handsome prince.
You make me proud, happy, and confident. I am the luckiest girl in the world because I have you in my life. Happy birthday, my amazing boyfriend.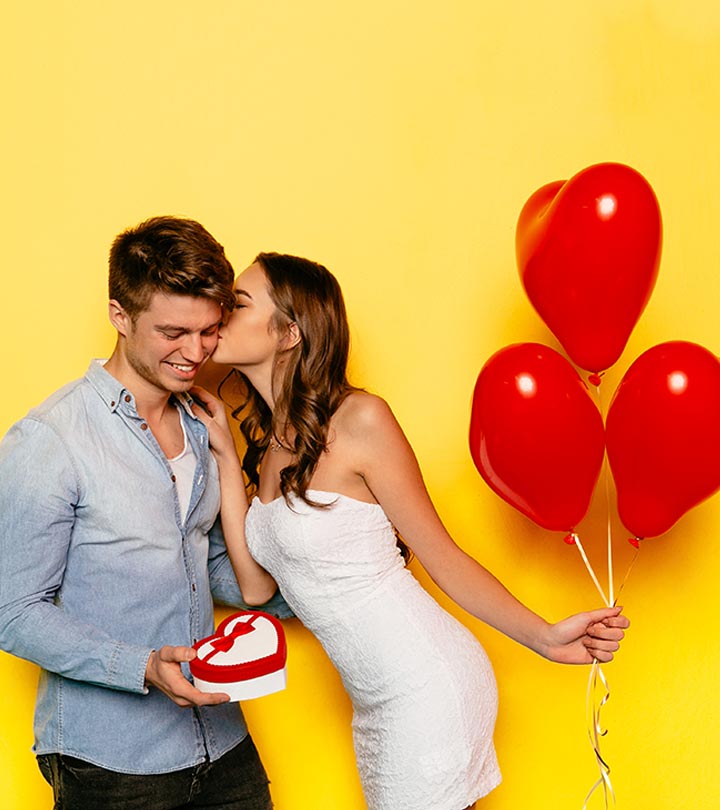 Final Note
You want to make your boyfriend feel special and loved on his special day so create a personalized and heartfelt birthday message. Your boyfriend will appreciate your thoughtfulness and remember it for a long time!
If you're having difficulty coming up with a great message, use the boyfriend birthday card messages in this guide as an inspiration.
Frequently asked questions
What should I write in a birthday card to my boyfriend funny?
This year I do not have a gift.
You deserve all you wish for, boy.
Hope your birthday is a pleasure.
When you're old, I'll still love you.
I wish my flaming hot boyfriend a happy birthday.
I was hoping all your dreams would come true.
It's almost as beautiful as mine.
Why is 20th birthday special?
Anyone's 20th birthday is a major milestone in their lives. It is this fact that turning 20 is a great event in one's life that marks the end of being a teenager and ushers one into adulthood.
What can I write in my boyfriends birthday card?
I love your smile!
I wish you all the best on your birthday.
You make me happy when I am with you.
My apologies for my love.
Happy Birthday to your best boyfriend or girlfriend!
We recognize you today.
I love you dearly, my partner, and my most trusted friend.
What should I say in my boyfriends card?
I love you. I've never met anyone like you!
Happy Birthday to my father.
The place where you are right now and always is where you live.
I love you to the moon and back.
It's just when I think I can't love you more than I do.. I do.
What do you say to a 20 year old birthday?
The milestone day, your 20th birthday, brings to you all that life has to offer. Happy birthday! May you have 20 incredible blessings on your 20th birthday, starting with happiness, health, and prosperity. Happy 20th birthday!
How do you write a love letter that will make him cry?
To My Soulmate. I want you to be my inspiration, and you are the most important thing to me.
To My Strength
Until I can love you forever,.
Directions to the person who gives them.
I always think of you.
How I will always support the one I support.
Love Is My True Love.
Dearly, I care deeply about this person.
How can I express my birthday wishes to my lover?
It is my joy to be surrounded by such a special person.
I hope this day feels as sunny as your smile and as beautiful as your life is.
You've never met someone who is as sweet as you are.
Your life makes me happy.
What do you write on a 20th birthday card?
I hope your 20th will be everything you dreamed of.
You are in your mid-20s, I can't believe it. Your life is going to be an excellent decade.
On this milestone day, I wish you the best.
As you move out of our teenage years, may your wisdom grow.
What is the saying for 20th birthday?
20th Birthday Captions on Instagram. 20 never felt better. Life's true beginning: 20. My 20th birthday marks a fresh start in my life.
How do I wish him happy birthday?
A year filled with joy will be your year and a day filled with happiness will be my gift to you. I wish you a wonderful birthday and have a very happy birthday!" "Hope your special day brings you all that your heart desires!
How can I make my boyfriend feel special on his birthday?
A photo collage
Send him birthday messages through his family and friends.
Chalk it out
A king's heart
A treasure hunt
Your own film
The easiest DIY gift.
Let him go
What should I say to my boyfriend on his birthday?
Let's celebrate this birthday together! You deserve the best birthday ever! You mean so much to me and I am humbled by your presence today!
What do you write in a card to someone you love?
My life is filled with sweetness and love thanks to you.
You are the only one I can imagine doing with you.
I love you to infinity, My Sweet Valentine.
The most wonderful person in the world has made me the lucky to find him.