It's your dad's day! And what better way to make it more special than with a fun and heartfelt dad birthday card. If you're having difficulty putting your feelings into words, let us help you.
This article has listed some great birthday card wishes for your dad. They will surely put a smile on his face and maybe a few happy tears!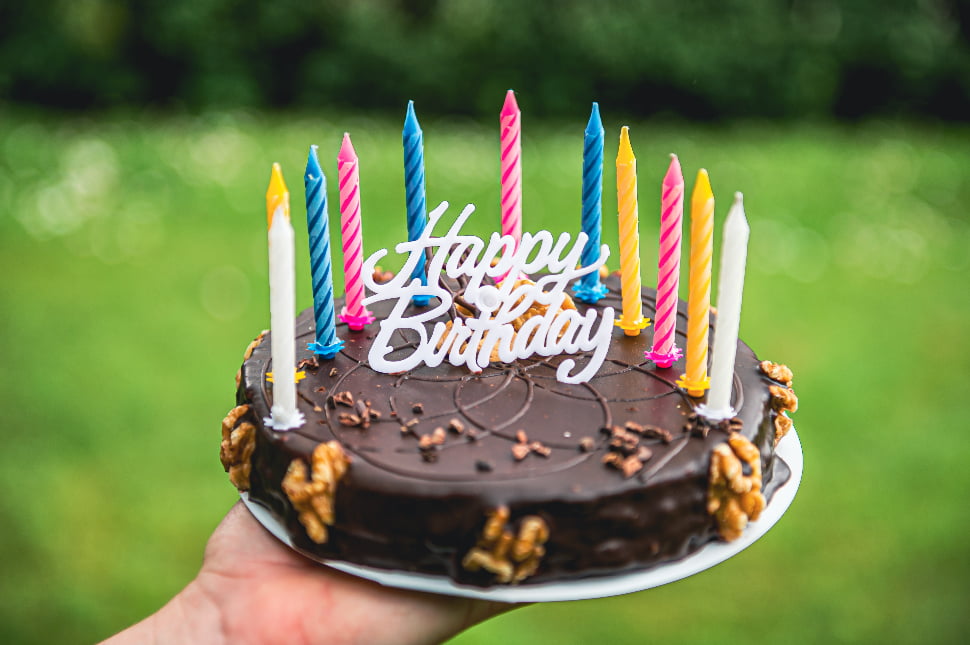 Creative Ways to Make a Birthday a Card
While you can easily buy a card in the store, nothing beats a homemade birthday card. It shows that you care enough to put in the time and effort to personalize it just for him.
Not only is a homemade card personal, but often it can be more creative than a store-bought one. It allows you to take your creativity to a new level. Here are a few tips on making a birthday card for your dad.
1. Use Creative Stationery
Using stationery is a great way to make your birthday card more personal and fun. Combine your stationery with a textured fabric and a colorful band craft. You can also use a die-cutting machine and create a personalized gift that's sure to bring a smile to his face.
2. Put Photos Inside
Look for an old photo of you and your dad. It will be sure to give him some nostalgia. And it shows your dad that you still cherish your memories with him.
To make it a little easier, create a collage of old photos using different materials, like paint and adhesives. Put a good message on the back. For those who like to go digital, browse the design apps on the Google Play Store or App Store. You have many options, from scrapbooking apps to editing tools.
3. Hand Paint It!
If you're up for it, you can try hand painting your birthday card. It takes a bit of patience, but it's so rewarding to see that finished product. You can even ask your mom and siblings to help you out.
Fun and Heartfelt Dad Birthday Card Messages
You want the message on your card to be sweet and thoughtful without being too sappy. Here are some great messages you can use for your hero, family rock, strong silent type, or best buddy.
As I grow older, I realize the huge amount of work, effort, and love that goes into being a great father. We appreciate you more than ever.
Dad, you do so much for our family. So relax. It's your day!
Thank you for being the best role model, our go-to guy, and our family's rock. You deserve a great day. You're a real-life superhero.
I may be much taller than you now, but I still look up to you. You will forever be my hero.
I couldn't have asked for a better dad. Happy Birthday!
Your life is a gift to the people around you. I could never picture a world without your jokes and cuddles.
Despite all I've put you through, you've aged well, Dad!
It can't be easy being a great dad and a best friend. But you nailed it!
Final Thoughts
Dads are super awesome, so make them feel special with a well-thought-out birthday card. Don't hesitate to put some extra thought and effort into it. Show him how much you love and appreciate him. Hug him. And don't forget to wish him a loud HAPPY BIRTHDAY!
Frequently asked questions
What are good ideas for a birthday?
Drive Them
You can swim in the beach.
Drive-in Movie Night
You can go to the museum.
Amusements
Go Camping
Take a Picnic. For a summer birthday, picnics are popular, and it's a great way to celebrate someone's birthday.
What do dads like for Father's Day?
| Phone call from my kid(s) | 47% |
| --- | --- |
| Taking in a ball game with the family | 38% |
| An ice cold beer or two | 35% |
| A cheaper, practical gift (socks, tie, etc.) | 35% |
| Glass of wine | 34% |
Which birthday gift is best for dad?
For $359.95, Amazon offers the Sony WH-1000XM5 Wireless Noise-Canceling Headphone.
Man Crates offers a pizza grilling crates for $110.
Amazon has $140 for Kindle Paperwhite.
$3,495 for Tempo Studio Starter Package.
Yeti Hopper Flip Soft Cooler at Yeti costs $250.
How can I express my love to my dad?
I admire you very much.
We have discussed so much.
I would be lost without your wisdom and guidance.
I learned how to be strong and kind through you.
My feelings are always special to you.
I am very grateful that I have you as my dad.
What should I put in my dad's birthday card?
I think you're more than just my dad.
My role model and hero, Dad.
Your strength in my life has been the greatest pillar to me.
Happy birthday to the man who has answers to all your questions.
I wish the hardest-working man a happy birthday.
I am so glad you enjoyed spending your special day with me.
What does the acronym dad stand for?
DAD is the acronym given to bad surgeons to mean death and destruction. Medical jargon.
What is the best message for Father?
What would I do without you as my father?
Having you on my side has made my life so much better.
You are my dad. Thank you.
Thank you for helping me out so much, Dad.
It was God who combined the strength of a mountain and eternity with the patience of eternity to create dad.
You gave my fatherhood your all.
How do I say happy birthday to my dad from my daughter?
My dad, you've always been there for me.
My personal superhero is going to celebrate my birthday today.
My idol, my hero, my guide light.
A father who could serve as the best father a girl could get.
A happy birthday to my funny father.
The most important man in my life.
I wish you a great dad on your birthday.
What is the best birthday message?
I wish you a happy day and a joyful year. Here's to a happy birthday!" "Sending you smiles every moment of your special day.. Have a wonderful time and a very happy birthday!" "Hope your special event brings you all that your heart desires!
How can I surprise my dad?
His office should be set up for him.
Have him design a sportswear set.
Give dad a thank you party.
Make a photo book to remember all the amazing moments you shared.
Let him know how cool you are.
Make him laugh the most as he jokes dad.
Let him get dressed up and go to dinner.
What should I get my dad for his birthday Reddit?
Massage Gun with Deep Tissue.
A Brewery Tour
Subscription to Craft Ale Club.
Home Brewing Kit
Portrait of a hand.
Day spent enjoying a car.
Cheese Making Kit
Something humorous
What should I do for Father's Day 2022?
You can bike ride.
Kite in your backyard.
Have fondue ready for dinner.
Give him breakfast in bed.
Find a way to accomplish a task together.
An At-Home Wine Tasting.
Go bird watching
Bring your picnic indoors. Make the furniture in your living room look like a picnic outdoors, indoors!
What should I do for my dad on his birthday?
Bring him breakfast before he goes to bed, decorate the house before waking him up from work, or bake his favorite dessert. Another important consideration to take into account is getting the right birthday gift for your dad. Make him a gift based on his hobbies, film him he birthday video, or send him e-mails.
How do you say happy birthday to a father in unique way?
I am my biggest idol and mentor, dad.
Wishing my funny father a happy birthday.
I hope I am as great a father as you, dad.
Dad, you're always there for me.
I am very grateful to have you as my father.
Dad, today would have been your birthday!
She could never be without a wonderful father.