Everybody loves birthdays. It's a special day when people come together to show appreciation for someone they care about. Read on if you're unsure what to say to a friend or loved one. This guide will explain what birthday wishes are and why they matter. The guide also contains some examples of fun email birthday wishes.
Let's begin.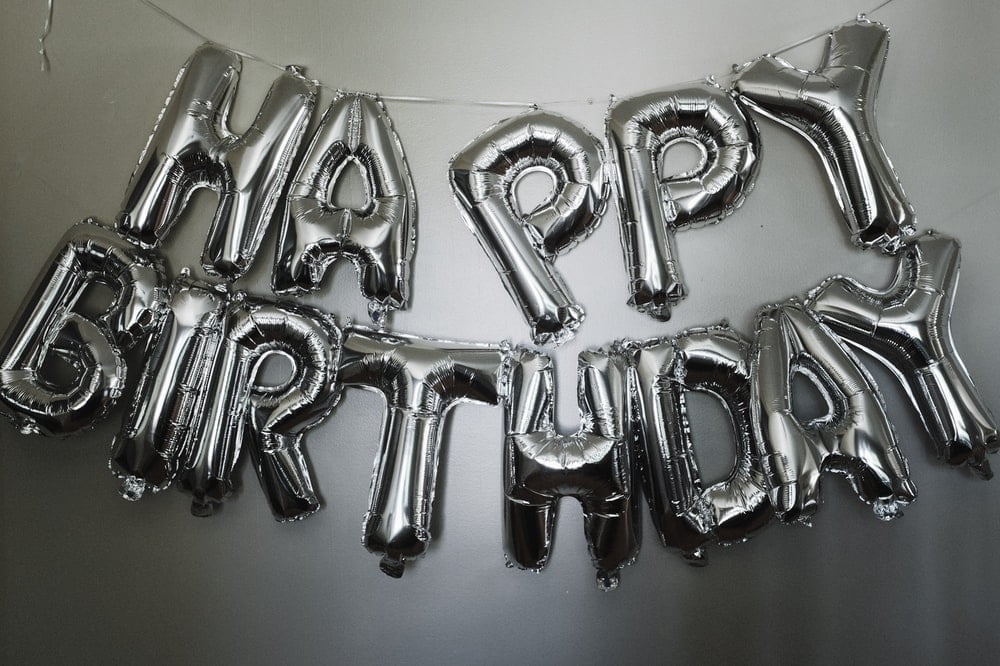 What are Birthday Wishes?
Birthday wishes are expressions of our best wishes for a person on their birthday. They are greetings that are usually written on a birthday card. They can also be sent through email as ecards.
Ecards are easy to make and allow users to add design elements such as music, photos, and videos.
Birthday wishes are messages that brighten the recipient's birthday, expressing gratitude, appreciation, and well wishes.
Why Are They Important?
Birthday wishes are essential because they help nurture solidarity and they deep relationships. They are part of an age-old tradition. It's an opportunity to reach out to someone who has impacted your life. Whether it's sweet, funny, or sentimental, everyone deserves birthday wishes! 
Email birthday wishes are an excellent way for businesses to nurture relationships with customers and workers. It makes customers feel that a brand cares about them. They are a perfect way to express appreciation without coming off as invasive. These birthday greetings can also contain discount codes as a token of appreciation.
Examples of Email Birthday Wishes
Writing email birthday wishes can be challenging without a template to follow. Check out these examples you can use to create a birthday message.
The whole team wishes you a very happy birthday! Thank you for your hard work.
A loyal customer like you makes all our efforts worthwhile. Wishing you a happy birthday and a good year ahead.
We wanted you to know we appreciate the work you do. Happy birthday!
Happy birthday! We also want to celebrate with you, so we've included a small gift in this email.
Sending you love and appreciation on your special day. We hope you enjoy this simple token of appreciation. Customers like you bring us closer to our goal through your continued support. Here's to happy times and great years ahead!
No one could perform this job better than you. Thank you for staying with us through thick and thin.
You're not just part of our company; You're part of our family. Thank you for your efforts, both little and great. We appreciate all of them.
We want to greet you with a happy birthday. Please know that you are one of the best people to come through our doors. Sending you lots of love and appreciation.
We hope you feel as good as you look. Happy birthday to a special customer. If you need anything, please tell us how we can make your special day better.
The Bottom Line
Email birthdays greetings are a new way to nurture relationships with your customers and team members. They show customers and employees you remember them on their special day.
Remember that the best birthday greetings are unique and personalized. If you know how to create great content, you'll likely be able to make great birthday greetings. You can also look at free online card makers if you want a quick start to writing the right message.
Frequently asked questions
What is a unique way to wish happy birthday?
In addition, you have sustained one more year.
That is why I'm glad you were born.
Everybody wishes you a happy birthday.
The year you carried on was one year more.
You may need to count the candles rather than the candles.
They say age isn't a total number.
Didn't we just celebrate this year?
Happy you day
What is the best short message for birthday?
I hope you have a great birthday and that the year ahead will be filled with fun and adventure. I wish you a happy birthday and that the year ahead will be filled with new opportunities. Happy, joyful, and precious memories will be shared with you today!
What do you write on a birthday card that's not cheesy?
"You're not old
Growing old is obligatory, but growing up is optional!".
According to statistics, those with the most birthdays live longest.
Age is simply the number of years the world has been enjoying you.
How do I email my boss happy birthday?
Wishing you happiness, joy, and many more years of health today.
I wish you all the best on your special occasion: your birthday. I wish everyone in the office the same.
I am so happy to be a part of your celebration today.
You are an outstanding friend, boss, and mentor.
What should I say in a birthday email?
"Hope your birthday brings you a lot of happy reasons to celebrate!" "Wishing you the best on your birthday and in the year ahead.".
How do you wish someone a happy birthday in professional life?
Working with you has always been a great experience. Thanks for your birthday today, my dear colleague. It is amazing how you can inspire us all to do the same. Thank you for the opportunity to work with us.
How do I write a professional birthday email?
[Employee Name] We value your special day as much as you do. Your birthday is the day when we send you our warmest and most heartfelt wishes. We are thrilled to share this great day with you, and we are glad you are joining us.
Keep your inner child in your thoughts as you get older.
Queen Mary was born on this day.
Going past counting years became a priority instead.
It's my birthday today so today is an exciting day.
I hope you like the birthday cake as much.
Hugs, kisses, and lots of birthday wishes!