Birthday messages don't have to be serious all the time. You can give your family or friends the gift of love and laughter by using funny birthday card sayings. You're sure to brighten up their day.
We've listed some killer jokes and funny birthday sayings in this article that you can use. And if you want to make your card even more special, we've got some DIY card ideas you can check out too!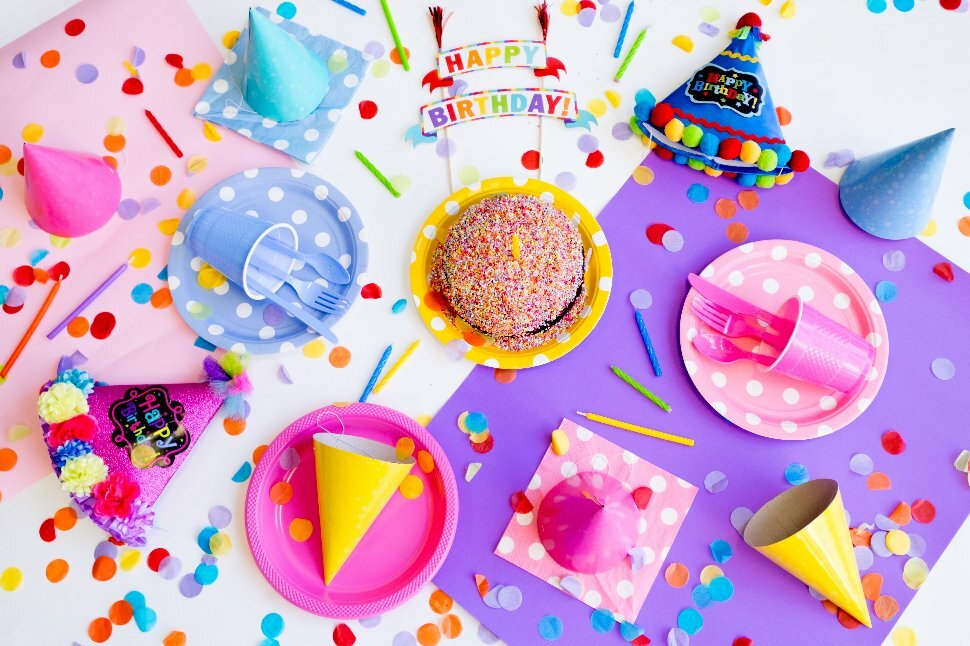 Fun DIY Card Ideas
Making your own card instead of getting a store-bought card is a thoughtful gesture the birthday celebrant will appreciate. It shows that you put a lot of effort into making something special for them. Here are some fun DIY card ideas to help you out.
1. Use Colorful Stationery
You want them to see your card and immediately smile. And the best way to do that is by using colorful stationery. From pastels to neon colors, stationery is the perfect way to flatter and make your design pop. It also makes your card feel much more festive.
2. Surprise them with a Pop-Up Card
Pop-up cards are a pleasant surprise. They won't even see it coming when they open the card to reveal a cute little present you created. These aren't just perfect for birthdays but also weddings, baby showers, or any other special occasion. It's a thoughtful present that you can make yourself.
3. Stick to a Theme
Does the birthday celebrant have a favorite artist, movie, or television show? This can be a fun way to make a custom card. If they love Godzilla, then decorate the card in a Godzilla theme. Knowing what the celebrant likes can help you decide how to design your card.
4. Add some shimmer
Glitters and shines are a good way to spice up your birthday card. You can also add some extra drama to your card with some sequins, glitter, tinsel, or anything else shiny.
5. Throw in some wacky photos
Look for some funny old photos you have together and put them on your card. Not only is it a great way to look back at some fond memories, but it's also a sure-fire way to get a laugh. It could be an old photo from high school or from a road trip you took together.
Funny Birthday Card Sayings and Jokes
Happy Birthday to one of the very few people whose birthdate I can remember without a reminder from Facebook.
May your Facebook wall be full of birthday wishes from strangers you've never met. And from friends you haven't seen in years or genuinely couldn't care less about.
Don't forget to set high goals on your Birthday and spend the rest of the year trying to build a rocket to reach them.
You're a hard person to shop for. I hope you like this card. Happy Birthday!
A joyous Birthday to the only person I will choose to rescue in a zombie apocalypse.
They say the older you get, the wiser you are. I beg to disagree.
Congratulations on being born such a long time ago.
Don't grow up. It's a trap!
You know you're getting old when the candles cost more than the cake!
I'm just here for the cake!
To Wrap Up
Give the gift of joy with a funny birthday card. Get creative and exert some extra time and effort into making it. It'll all be worth it when you see the birthday boy or girl smiling when they read it!
Frequently asked questions
What is the best short message for birthday?
"Cheers for a ray of sunshine!".
I'm going to die my ride!
Hope you are well on your birthday and wish you all the happiness.".
"Happy birthday – may you have many, many more to come.".
I am here today about you.
"Happy birthday!
Let's have fun!
How do you say happy birthday without being awkward?
I wish you a happy and healthy wedding!
I wish you a great birthday!
Your birthday is being wished by everyone. I wish you a happier life!
Let's get together!
I wish you many more happy returns!
Wishing you a wonderful day and many more to come!
Your birthday will be filled with laughter!
How do you say happy birthday in crazy?
5. I think you are amazing, wise, super cool, fantastic, brilliant, intelligent – but I don't expect too much enthusiasm from me. I am only saying these things to be late! Happy birthday!
What do you write on a birthday card that's not cheesy?
"You're not old
A survey of statistics shows that those with the most birthdays live the longest.
"You need to remember that growing old is mandatory, but growing up is optional!".
"Age is just the number of years the world has enjoyed you.".
What is a fun way to say happy birthday?
I wish you a nice day, filled with sweet things and cake. Sending you joy and laughter. Healthy health. To your happiness.
What is a unique way to wish a girl happy birthday?
You're the best friend anyone can wish for, girl.
Your friend is the best one could hope for.
Happy birthday to my favorite girl.
My girl, you are more than a friend.
You are such a special friend to me, girl.
The one true best friend I have, girl, are you.
What's another word for birthday?
Birthday; anniversary; birth date; birthday; natal day.
What should I write inside a birthday card?
My thoughts are with you on your birthday and I wish you all the best for it.
Today is your day.
The best birthday ever!
You have control of the moment – have fun!
Your celebration is sure to bring back many memories of you!
We are all hopeful for the year ahead.
How do I say happy birthday in slang?
What do you say in a birthday shout out?
"Wishing you a happy birthday and a wonderful year on this earth." "Be safe, have fun, take pictures, and enjoy every minute of this exciting time in your life.".