Birthdays are special days when we celebrate the birth anniversary of our most cherished people. Sending a birthday card to your brother is one of the cool things you can do to make his day special. A happy birthday card for brother made specially for your brother can brighten his day.
This guide will help you make your brother's special day memorable with the most fantastic birthday card wishes.
The Perfect Birthday Card for Your Brother
A birthday card is a greeting sent to a friend or family member to commemorate their birthday. Birthday cards offer a quick and easy way to send our heartfelt wishes to someone on their special day. It could be a store-bought card, a handcrafted one, or a digital card. Sending a birthday card to your loved ones is a simple way to show them that you value and appreciate them.
To celebrate your brother's special day, you could pick up a birthday card from a store and write a simple and warm birthday message. Best of all, you could handcraft a personalized birthday card specially for your brother. A handmade birthday card is an amazingly thoughtful gift and a great way to let your brother know you care. It is an excellent option because you could create it to suit your brother's interests.
With a handmade card, you can include your brother's favorite colors, cartoon characters, and even amazing pictures of both of you. If you want to leave a lasting impression, you can even include a poem and handwritten birthday wishes in the card! Your brother will appreciate the creativity, time, and effort you put into making a card just for him. Plus, your gift will be deeply cherished and valued.
Tips for Handcrafting a Happy Birthday Card for Brother
It's your brother's birthday, and you want to make it memorable. There's no better way to say "happy birthday" than with a personalized greeting card. Bring on your creative juices and include some special touches that'll leave a lasting impression in your brother's heart.
Here are some tips for handcrafting a card that will suit your brother.
1. Consider your brother's personality.
Start by going through your brother's likes and dislikes. Write down his favorite color, sports team, and cartoon characters to help you create the perfect card. Make a note of his hobbies as it will give you a good idea of the kind of card to create.
2. Gather your materials
Create your workstation and get the stationery you'd need to create the special birthday card. You would need paper, pencil, crayons, ribbon, glue, and various colors of ink. You could find a birthday card template online to see what you're supposed to come up with.
3. Design the birthday card.
With your stationery in place, design the perfect birthday card. Customize the card to fit your brother's personality! Use his favorite colors for a more personalized feel. Include drawings of his favorite sports or cartoon characters.
4. Add pictures
To make your card even more special, get some old photos of you and your brother and include them in the card. It will show your brother that you value your memories with him.
5. Include a personal message
The best part of handcrafting a birthday card for your brother is that you can write a heartfelt and genuine message. Include a small note letting him know how much he means to you. Appreciate him for all he does for you. This will surely bring a smile to his face, and maybe he could even shed a few happy tears.
6. Sign the card.
Don't forget to write your name on the card. Consider writing the nickname your brother calls you. With your name on it, your brother knows who the card is from and will appreciate the whole process of making it.
Happy Birthday Card Wishes for Your Brother
Here are some messages you could write in the birthday card you handcrafted for your brother.
Happy birthday, dear brother. I hope you live long and stay comfortable all the days of your life. Keep smiling.
Brothers are the best friends who never stop surprising us and making us happy. You're the best brother in the whole world. Happy birthday!
I'm blessed to have such a loving brother as you. I love you so much and wish you the most fantastic birthday.
To my most awesome brother, may this day bring you lots of joy and happiness. Happy birthday!
Happy birthday, brother. May you have every reason to smile and be happy always!
Happy birthday dear brother. May your life be filled with happy smiles, sweet moments, and blissful memories.
Having a brother like you is a blessing from the Heavens. I can't wait to make more beautiful memories with you. Happy birthday to my ever-loving big brother.
Dear brother, thank you for being the most fabulous big brother any sister would want. I wish you the absolute best on your special day.
You're my teacher, my role model, and my best friend. Because of you, I have no worries. Thank you for being such a caring brother. I love you so much and wish you a joyful day.
Happy birthday little brother! Watching you grow has been such a delight. May this day bring you much joy and lots of gifts. Hope you succeed in every sphere of your life.
I thank God daily for bringing you into my life. I'll always have your back regardless of what life throws at us. Happy birthday, brother.
A wonderful brother like you deserves the whole world! Happy birthday, my dearest!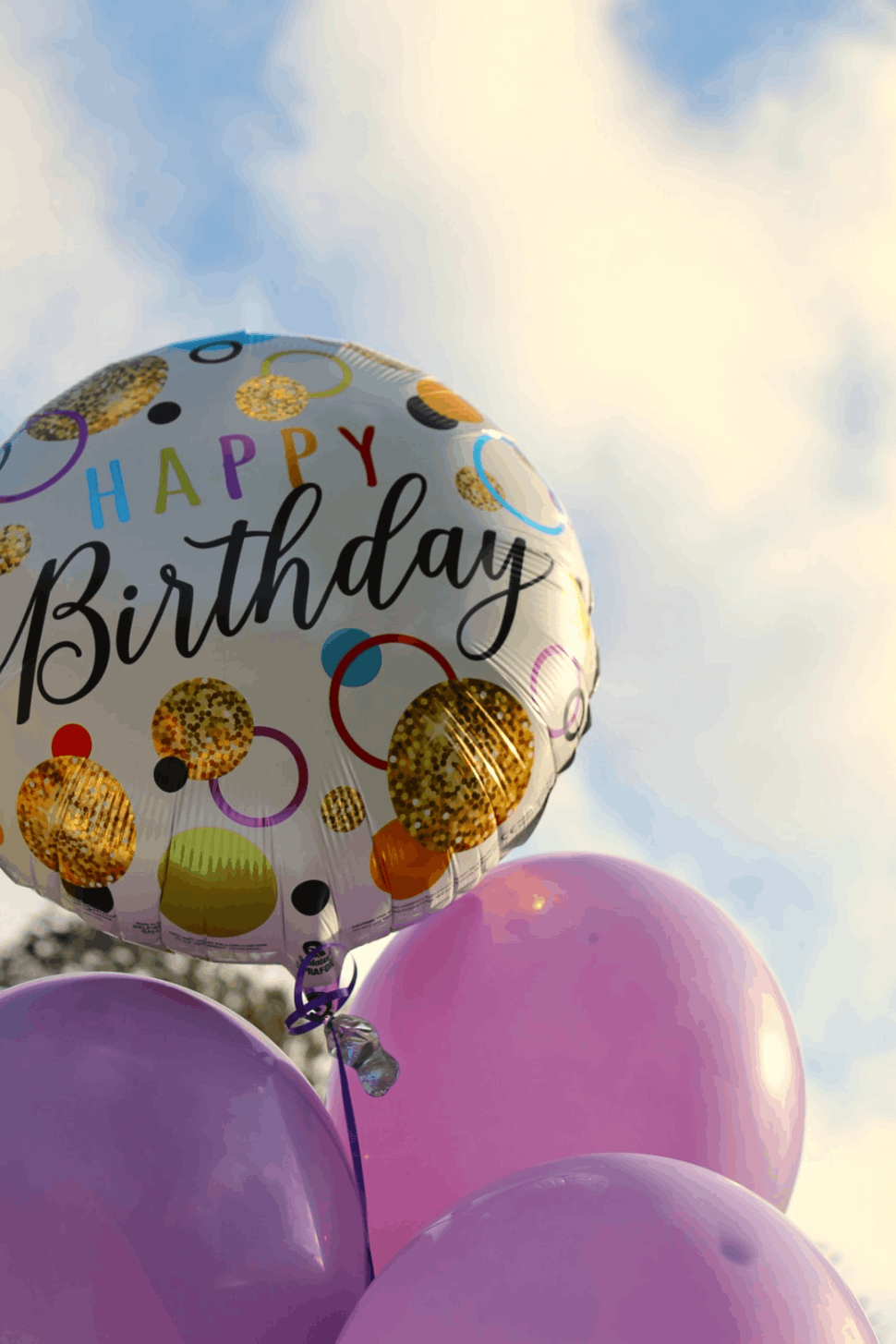 The Bottom line
Whether you're gifting your brother a handmade card or a store-bought one, you'll make him feel loved and valued with the perfect birthday message.
With the happy birthday card for brother ideas in this piece, you'll be able to deliver a special message that your brother will cherish.
Frequently asked questions
What is a unique way to wish happy birthday?
Do we remember just the year ago when we celebrated this?
Don't count the candles. Enjoy your day.
Your strength continued to improve for a year.
I appreciate your birth.
I wish you a happier birthday than anyone else has ever had.
One more year of sustained work.
Happy you day
Age can only be defined by a number.
How do you say sweet words to your brother?
Dear bro, if you ever feel low, remember that I am forever committed to you. "You are my favorite angel brother, since you fill my life with the light of a billion suns." "A brother will always be better than a thousand friends.".
How do I make my brother feel special?
Talk to your brother when possible.
Talk about good things with your brother more than just about him.
What you feel about your relationship with your brother is honest.
When your brother appreciates something, always communicate it.
Do not let resentments grow.
How do you send a message to Big brother?
Send a message via our website. Visit Big Brother Naija's official website, click on 'MSG2TV' and then log in using your Facebook account or personal details. Write your message after logging in successfully, and click send. Throughout the season, repeat this process as many times as necessary.
What is the best message for brother?
The first love I have is my brother, who will also be my last love.
We are best friends and ready to face life's challenges.
I am my power-bank.
I really like my brother!
The hero of my life is my brother.
I live with my best friend and my parents, not friends.
We've been looking out for yours ever since I was born! I love you bro!
Life wouldn't be possible without my big brother.
I have a big heart and a great pain. That's my big brother.
My big brother always viewed me with respect, and I still do.
My big brother always knows how to handle me.
What should I write in my brothers birthday card?
I wish my dear brother the warmest birthday.
Happy Birthday Brother!
Happy Birthday to my brother.
My brother's birthday is today!
I am grateful for having such a talented brother.
My birthday is coming up on this special day, May God bless you!
Wishing you lots of success on your birthday, brother.
How do I bless my brother?
Lord, I am asking you to bless my brother today. My heart is so much held by him, and I only want the best for him. Lord, I ask that you work in his life to make him a better man of God. He should be a light to others by taking every step he takes.
How can I describe my brother?
I am obsessed with my brother and cannot explain it. I always have the support of him when I have a difficult situation. His gifts and pocket money were always always given to me. He always wants to see me happy.
How can I express my love to my brother on his birthday?
Hey, my sweet bro, even if I cannot give you any presents on your birthday, I wish you all the happiness that you have. I am thankful to God that he gave me such a caring and loving brother on my special birthday! It is my hope that you will continue to love and care for me throughout my life.
How do you thank your brother?
You are loved more than anything else thank you. You are my brother, I love you. You have taken care of me and loved me so much since I was a child; you have saved me from the suffering of childbirth. My life has been full of kindness, loving kindness, generosity, and caring for you.