Friends are the people you can tell anything, share all your wins, and cry with when the going gets tough. So it's your friend's birthday! What's a better present to give to your friend than one which captures your closeness and friendship? A happy birthday card for friend is a thoughtful birthday present that'll leave a lasting impression!
With a personalized greeting message and a sweet design created for their special day, they'll feel extra trendy and special. This article lists some unique birthday card wishes for your friend.
The Perfect Happy Birthday Card for Friend
Birthdays are a special day in every person's life, and with a simple "happy birthday" card, you can evoke a special feeling. For your friend's special day, you can get a birthday card from a store and write a personal birthday message.
Best of all, you can customize a birthday card that reflects your style, your friend's interests, and the kind of relationship you share! A handmade birthday card lets you put in unique and personal touches that you wouldn't find in a store-bought card. Plus, your friend will appreciate the individualized attention.
Birthday Messages to Write in a Birthday Card for Your Friend
Make your friend's day even more special by putting some love into a birthday message in a card you send as a gift. A personalized birthday message will leave a lasting impression.
Here are some thoughtful birthday messages your friend will appreciate.
You've always been there for me when I needed you, which means a lot. I hope you know how much I appreciate you. Happy birthday.
Happy birthday, dearest friend! You're my special person, and I'm glad you're in my life.
I love that I can always count on you, and you're always there for me. You're more than a friend to me; you've become family. Happy birthday.
I don't know what I'd do without you in my life. Thank you for always listening to me and giving the best advice. Happy birthday.
Birthdays are celebrated once a year, but I honor your presence in my life every day. You're the best gift life has given me, and I'm grateful to have you. Happy birthday.
Happy birthday to the most amazing friend in the world. You're talented and intelligent. I am glad to be your friend.
Thank you for being my friend and putting up with me. I hope you have a happy birthday and much fun.
Birthday Messages for Your Best Friend
I know the meaning of friendship because of you. Thank you for all the things you do. Happy birthday, my darling friend.
Hey, best friend, it's your birthday, and I'm super excited. You deserve life's greatest gifts. I wish you happiness, success, and joy today and always, have a fun day.
Happy birthday [friend's name]! I'm a better person because of you. You mean the world to me, and I love you so much.
You deserve the best birthday celebration because you're amazing. Thank you for being the most incredible friend anyone could ask for. I can't wait to make more memories with you.
I am the luckiest person in the world because I have you in my life. You're awesome! I love you, best friend.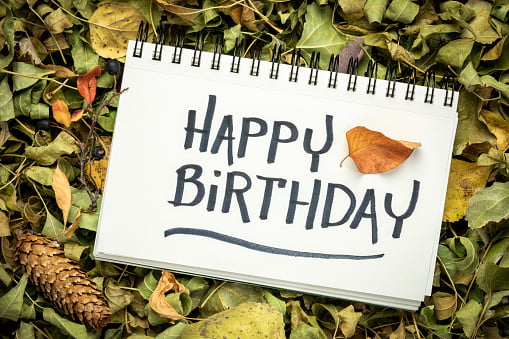 To Wrap Up
Birthday cards are a great way to appreciate your friend; the one who is there for you in tough times. A handmade birthday card is priceless. It takes time and effort, but it is well worth it. You can create one that suits your friend's interest, adding some pictures and a personalized handwritten message to it.
With a happy birthday card for friend, you'll leave a long-lasting impression in your friend's heart!
Frequently asked questions
How do you say happy birthday in fancy?
Happy birthday!
I hope all your wishes are realized!
We had a great day. Enjoy!
It's time for more happy returns!
Wishing you a wonderful birthday!
I hope you had a great day!
Good luck with your visit!
Wishing you a blessed day and a prosperous year ahead.
What is the best message for friend?
You can call up your friends at 4 a.m. that matter. – .
Love is a form of friendship. – .
Friendship is my greatest gift of life, and I have received it. -.
Whenever a heart needs a friend, it is always in need. – .
All you need to do to have a friend is to be one. – .
Squad goals! –
What is the best short message for birthday?
Wishing you many, many more happy birthdays this year.
"Happy birthday!
A few thoughts on your birthday and a wish for all of you.
You have the day – have fun!
I wish you a happy birthday for my ride or die.
"Today, you are my priority.
"Cheers for another long trip around the sun!".
What is a unique way to wish a friend?
I wish you many more years of good health and prosperity. I want to thank you for living your life in a way that makes every day worthwhile. Even though your celebrations might look a bit different this year, you're always the party's live — over Zoom, and all.
How do you say happy birthday in unique?
In the future, you might continue.
Wishing you a happier birthday than anyone else has wished you.
Didn't we just celebrate this year?
One year more you sustained.
It's good to have candles on your table.
Happy you day
Age is a number.
It's nice to know you were born.
What's another word for birthday?
Birth date, birth date, natal day, birthday, anniversary, etc.
What is a unique way to wish a girl happy birthday?
Girl, you are the best friend anyone could wish for.
I feel that you are such a special friend to me, girl!
My best friend, girl, you are yours.
Your friendship is by far the best one anyone could ever hope for.
Happy birthday to the prettiest girl I know.
You're more than a best friend, girl.
What should I write in my friend's birthday card?
I hope you have a happy day today.
"On your birthday, take a moment to remember me and wish you well.".
"Happy birthdays are a chance to let others know how much you care.
"Wishing you a happy birthday.".
"Your day is today.
What do you write in a special birthday card?
Happy days. Happy birthday to everyone!
A special day for someone special.
I hope you are enjoying this new year with lots of happiness, love, and fun. That's what you deserve!
Wishing you all the best on your birthday this year.
How do you wish a birthday to a friend in a unique way?
Love you, best friend! I hope you know how much you love today.
On your birthday, I remember you a lot as a friend to me.
Birthdays only have a single meaning, and friendships only last for a lifetime.
My sister is a sister to you.
Today is the day when my best friend was born!