Male role models are essential for everyone. They teach us many life lessons and portray what good men are like. Uncles are the next best thing to fathers. Great uncles deserve the best. You might wonder, "how do I write heart touching birthday wishes for my uncle?"
This article will show you a birthday wish and where the tradition comes from. It'll also show you how to write one that best expresses how much you care about a person. Read on to begin.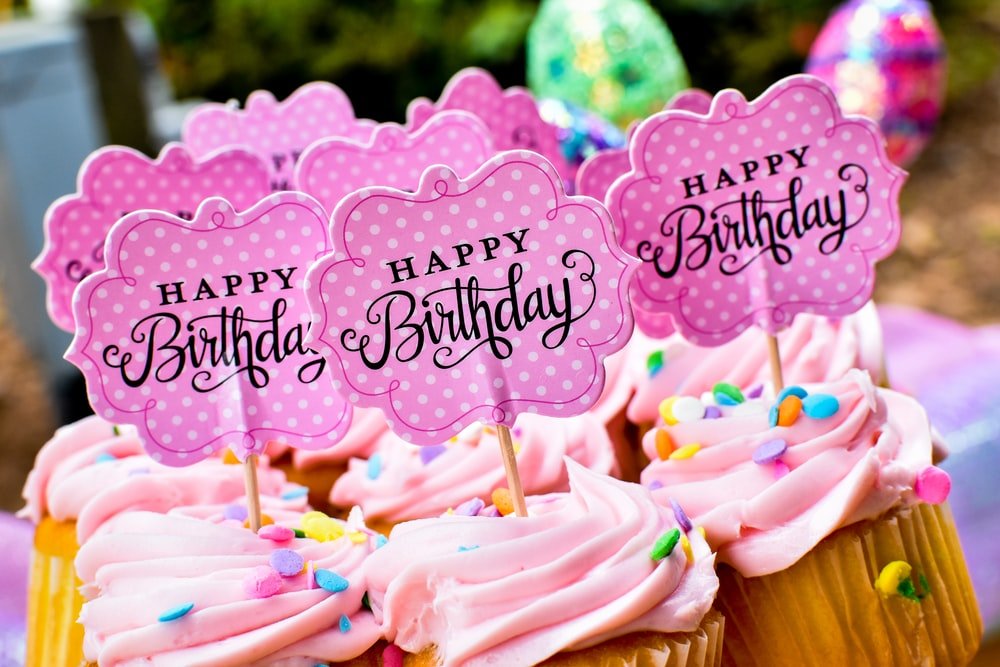 What Are Birthday Wishes?
A birthday wish is a way to show someone you are thinking of them on their special day. They generally carry a happy and hopeful tone and express love and appreciation for the birthday celebrator. Birthday wishes are often expressed through messages, handmade cards, and emails. They are much a part of birthdays as cake and gifts are.
Birthday cards are a tradition dating back to the mid-19th century. The internet has enabled users to send digital birthday wishes called "ecards."
Ecards allow users to add videos and music to their cards and aren't affected by shipping delays. Recipients receive these cards almost immediately.
Even when ecards take far less time and effort to produce, they carry the same spirit and meaning as typical cards. 
Tips for Writing Heartfelt Birthday Wishes
You can write anything on your birthday wishes literally. However, following a format to keep your thoughts and words organized and coherent is best. Birthday wishes will typically include:
A salutation (Always use their name for a more personal touch.)
A "Happy birthday." greeting.
Your birthday wishes.
An appropriate sign-off (relative to your relationship)
You can also use meaningful quotes, but they are old and overused. It's always better to write a personalized message because it turns a good greeting into a great one.
Here's an example:
[Salutation] To my favorite uncle, John,
[Happy Birthday] The Happiest birthday to you. I want you to know that some of my fondest memories were the moments I spent with you. Thank you for taking care of me like a son. I am grateful that you've taught me what it means to be a good person. I'm proud to have an uncle like you.
[Birthday Wishes] Here's to an unforgettable celebration and many more years of good health, love, and prosperity.
[Sign-off] Your loving nephew, Carl. / Your affectionate niece, Carla.
Here are three helpful tips for writing a heartfelt birthday message.
Keep It Short and Straightforward.
Remember that you're delivering birthday wishes; not a long story. Your content needs to be brief, so it doesn't take away too much time for celebrating.
It needs to be simple, so your uncle understands the message the way you meant it. Ambiguous and complex words tend to confuse and strain readers.
Match Your Tone With Your Relationship
If you have a fun, playful relationship with your uncle, try to match that with funny birthday wishes. If your uncle's presence inspires you, mention that on your birthday wish. Matching your tone makes your message more sincere and genuine.
Write From Your Heart.
A great message requires genuine emotion. Don't be shy with your words. You should never be ashamed of being sincere. It's your uncle's special day, and he deserves to feel happy. A genuine message never fails to cheer anyone up.
You can also use the examples in the following section as inspiration for your birthday wishes.
Examples of Heart Touching Birthday Wishes for My Uncle
We've taken the time to categorize these examples, so you can also mix and match them to create a unique birthday wish.
Happy Birthday Messages
Happy birthday! You are an amazing man; I'm proud to call you my uncle.
You've been such a gift to this family. Happy birthday!
To a great friend, mentor, and role model. Happy birthday!
Happy birthday, my funny, awesome uncle!
Thank you for being kind, wise, and strong. Happy birthday uncle!
Dear uncle, when I needed someone, you were always there for me. Thank you, and happy birthday!
Happy birthday, uncle! Let's celebrate another year full of blessings and lessons.
Dearest uncle. You bring joy to my life. I appreciate everything you do for the family. I'm lucky you support me in all my endeavors.
To the best uncle. You are like a father, mother, and brother to me. Thank you so much for showing me a warm, kind, and truly incredible world. Happy birthday!
You are a cool uncle that knows how to make everyone smile.
I look up to you. You are like a second mom and dad to me. I will remember how we laugh, learn, and live together forever. Happy birthday to the coolest uncle in the family.
You've been my best friend since I was a child. I am blessed to share beautiful memories with you. Thank you for helping me grow. I'm lucky to have a second dad like you.
I'm so grateful I have a fantastic uncle like you. I want to be like you one day. Happy birthday!
You've been my biggest inspiration. You are my favorite member of the family and the best uncle ever.
You've left me only with so many happy memories and important lessons.
You've always been there for me since I was a kid. Thanks for inspiring me to do better and for teaching me to face my fears.
Birthday Wishes
Cheers to a wonderful day and year ahead!
My wishes for uncle John are simple: Happy years, great health, and meaningful life.
May God bless your work and remind you that you are a good man.
May you enjoy this day and all others.
I love you and wish you true happiness.
I hope all your birthday wishes come true.
Sending you all the best happy birthday wishes on your special day.
May you have the best birthday yet!
I wish you plenty of success and lots of fun.
May you have a great birthday, and inspire more young people like me.
I hope you have a blast today. Have a bright journey ahead!
I wish you a very happy birthday, lots of love, and peace of mind.
May you have a lovely birthday celebration and a joyful year ahead.
Sending you a big hug and sweet kisses.
Wishing you a long life, new discoveries, and big dreams.
May your wishes come true, no matter how big or small.
Best wishes on your birthday! May you be the happiest man today.
May life guide you to the right place to stay.
I wish you all the great things that life can offer.
May you have a great party and a life full of light and love.
Please don't grow old too fast. Life has many more nice things to tell and show you. May you age well.
May you be always surrounded by people you're able to count on. A good life and happy wife wait for you.
Have a fantastic year ahead! The happiest birthday to you!
May you always look like a dream. You are a blessing that always brings smiles to our faces.
The Bottom Line
A birthday wish brings joy to a person's special day. It tells someone that you love and respect them. It is meant to make them feel glad. Uncles are like second parents to us. The tips we've provided apply to all types of greetings. They can also be used as templates for when you reply to greetings..
Frequently asked questions
What should I write on birthday card?
I hope you will remember your celebration in many ways!
Let us know what you think.
That was my best birthday ever!
I hope you'll enjoy the year ahead.
Let's have fun!
Wishing all you are doing well on your birthday.
How do you say happy birthday to aunt and uncle?
My aunt/uncle, mentor, and friend, you are blessing me when I've been born! I wish you a happy birthday. Your birthday should be filled with family you love, friends you enjoy, and fun you never had before.
What do you say to your uncle?
Thank you for being your own uncle.
Uncle, you are an incredible player. I'm very grateful.
Uncle, thank you for showing up every day to take care of me.
Uncle, thank you for all you do for me. It takes a little time away from your obligations, but I want you to know how much I appreciate you.
How can we wish happy birthday in different ways?
Happy you day
It would be nice if everyone else had wished you a happier birthday.
Let's not count the candles, enjoy your day.
You saved another year.
It's nice that you were born.
Didn't we just celebrate this year?
One more year was yours.
Age is just an indicator.
How do you wish your best uncle happy birthday?
Happy birthday, dearest uncle, and I hope you have a lovely year ahead. You deserve the best, the greatest happiness, and love. In your opinion, you are a wonderful uncle and an inspiration. I cherish every moment I have spent with you, and hope for more in the years to come.
How do I wish my elder birthday?
You're on the verge of a great milestone in life.
Today marks your [insert year] birthday.
I promise you are learning great lessons from me in life.
It is clear to me that you have shown how much you truly love us throughout your life.
How say happy birthday in short words?
Many thanks for attending!
Have a great weekend!
Wishing you a wonderful birthday!
We're looking forward to many happy returns!
Happy birthday, everyone!
We wish all of your wishes a happy ending!
Hope you have a wonderful day and a great year ahead.
We wish you many happy returns this morning!
How do you wish a 60th birthday to uncle?
Your life's precious days may be blessed by God and you may have peace with Him as you turn 60 today. Thank you, Uncle. I am delighted to share with you this very special moment with you, dearest Uncle. I wish you a happy 60th birthday.