Buying thoughtful birthday cards for your friends and family is always a nice gesture. But if you're a DIY fan, you know that giving someone a meaningful gift you made yourself has greater sentimental value. If you're unsure how to make a birthday card the right way, this article will help you lead through the steps.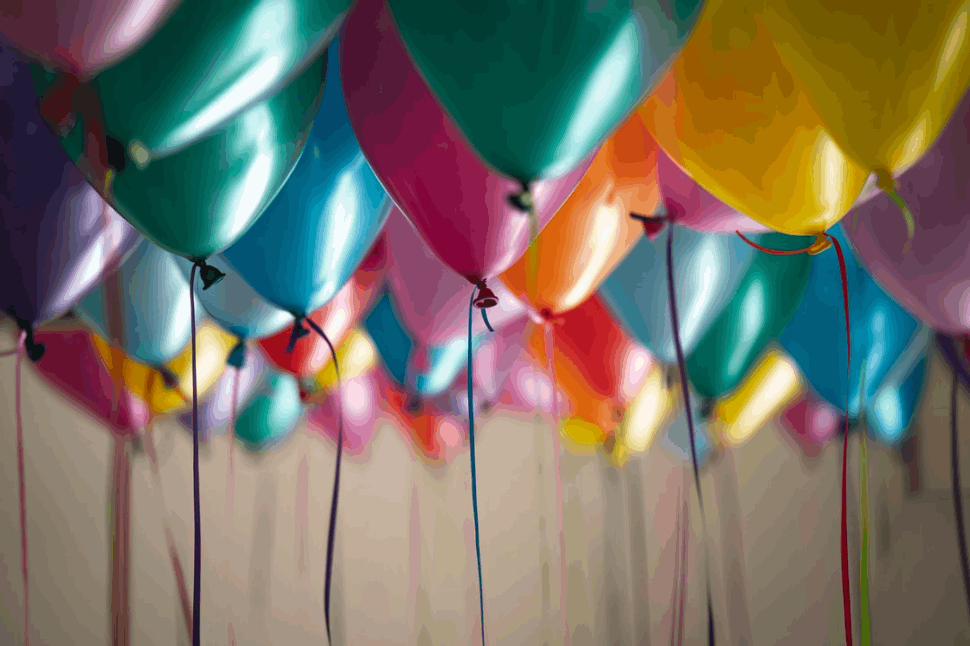 Easy Steps on How to Make a Birthday Card
It's always wonderful to celebrate a friend's or family member's birthday in a special way. It can take a little longer to make a birthday card than just going out and buying one. But it will be worth it when the person receives a card especially crafted for them.
Making a creative card is not a complicated process. To make a perfect birthday card in time for the event, follow the steps listed below.
1. Consider Who the Card Is For
The first step is to think about who the card is for. Is this card intended for children or adults? Based on who the recipient is, you need to decide whether a funny or a sophisticated card would fit their choice. Take the time to think about the person, their interests, and what message you want to convey in your card.
2. Gather All the Necessary Material
Gather all the necessary materials for the card and clear off a table to set up a neat workstation. To create a handmade birthday card, you'll need the following things:
Card stocks, construction paper
Colors, pens, and stationary
Scissors, glue, glitter
Stickers, ribbons, pom-poms (Optional)
Stamps or other images, such as photographs, card images, etc.
3. Create the Shape of the Card
Depending on how large or small you want the card, you can take either construction paper or high-quality card stock. Fold the construction paper into four equal pieces. If you're using card stock, cut it in half, and fold it in half to create the desired size for the card.
If you're using printer paper, creating a classic folded card is preferable as it will make the card a bit sturdier. For card stock or construction paper, you may cut it into a flat postcard-style card or fold it.
4. Write the Key Message "Happy Birthday!"
After choosing your card style and format, it's time to focus on the stylistic elements and the key message: "Happy Birthday!" Try using a thick marker or different colors to write the wish.
You could also print the words and cut them out for the card or use the printed paper as your template for the card.
5. Design the Card
Designing a card is the most important step. It must stand out and be your own. It will express how much you love the recipient—whether a romantic partner, close friend, family member, or colleague.
You should also make sure the person receiving it will enjoy it too. Remember to keep it simple. Add embellishments like stickers, stamps, or photographs to tailor the card to your recipient's liking.
6. Include a Personal Message
Think about your relationship with this person and some of your fun past experiences. Tell them something lighthearted and entertaining that you would like them to know.
You may include an inside joke or offer your congratulations on their successes from the previous year. And don't forget to wish them the best for the upcoming year.
7. Sign the Card
It's customary to sign cards. You can draw a gift or a hello. You can even add a personal note inside. This should be a quick process if you've drafted your card properly. Make sure to write your name or the name your recipient knows you by to sign the card with love and good wishes.
Conclusion
Make a hand-made birthday card for the recipient to show how much you cherish them. Creating a homemade birthday card is a simple and thoughtful gesture that can go a long way.
Even if it isn't as sophisticated as a store-bought one, a card made personal by hand is always a nice touch. This article outlines the simple steps on how to make a birthday card easily and stand out with it.
Frequently asked questions
What are the steps to make a birthday card?
First, you need to know.
The second step is Creating the Blank Card.
Colored Card Sheets Cut Shapes Out of Different Colors.
4: Write your message
Color it up
Step 6: Stick Your Message and Your Tiny Gift Cuttings As Shown.
What are 7 design tips for creating a greeting card?
Decorate with attractive colors and design elements.
Take a look at the top third of the card carefully.
You should remember that design and copy go hand in hand.
Touch your personal image.
Make sure you design the card outside and inside.
How do you make a happy card?
How do you make unique cards?
How do you make a birthday card on Microsoft Word?
In Microsoft Word, you can open a new document.
Greeting cards – Select "Occasions and Events" from the menu.
3. Using the birthday text, customize the card.
Plan your birthday card accordingly in step 4.
How do you make a card out of A4 paper?
One piece of letter-size or A4 paper can be cut in half first to create two portrait cards. Take the paper and fold it in half side to side. The folded in half of a piece of letter-size paper creates a single portrait card that measures 8.5 inches by 5.5 inches.
How do you make a big birthday card?
How do you make a card step by step?
Using double-sided paper or cardstock, cut a rectangle 4×5″. Shop around for double sided paper.
Make an opening
Make sure you smooth fold lines.
You can fold the pieces of the 'X' back in half.
Decorate with decorations you like.
Add your greeting
How can we make a card with a cardboard?
What do you write on your friend's birthday card?
Have a great birthday!
Wishing you all happiness on your birthday.
You are most welcome to share many happy memories with me at your celebration!
You will enjoy your special day.
Regardless of what the year brings, I hope you are happy.
All you have to do is have fun.
How do you make a simple birthday invitation?
Open Canva. Start Canva and type "Birthday Invitation" into the search bar to create your own invitation.
Don't forget to find the right template.
Enjoy a variety of functions.
Personalize your invitation
Share or print