The traditional birthday card is a time-honored tradition of giving thanks for years to come. But in this digital era, you can make a birthday card online personalized the way you like.
To make the day more memorable, make greeting cards for the most special people in your life. Birthday greeting cards reflect your love, care, and sentiments for the birthday person.
Taking the time to custom-create a digital birthday card in your busy schedule can make the person feel special. Here's a list of the top free online birthday greeting card maker for you.
Why Should You Make a Birthday Card Online?
There are many reasons why you should make a free birthday card online rather than pay for them. It's easy to get creative and make a birthday card online and save time on going out and getting one.
You can have the card made by a company that specializes in free Birthday cards. You can purchase a printable license that allows you to use the card for personal or commercial use.
Additionally, creating an online birthday card is a great option to celebrate someone's birthday from a distance. Sending a card with your message shows your love for the person. You can be sure to send it no matter where you are in the world and even if you're at a different time.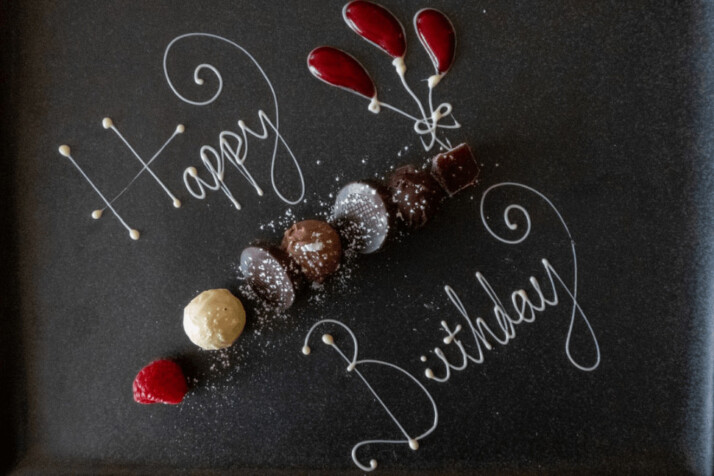 Top Free Website to Make a Birthday Card Online
In this digital age, it's no surprise that people need to perform more online tasks than ever before. Writing a birthday card isn't the easiest thing to do, especially if you're working on ten different tasks simultaneously. There's no need to worry, though! Here are the top websites to make a birthday card online for free.
1. Canva
Canva is a free tool that creates modern, beautiful graphics that you can use throughout your social media posts or emails. They also have Mood Boards, so you know exactly how to design a birthday card.
Each card is customizable to your needs. They have beautiful backgrounds and stickers to make your birthday cards more personal and attractive.
2. Adobe Express
Adobe Express is a platform that lets you create a printable card online. It has a wide range of templates to choose from or even starts with a blank canvas to create a personalized card.
You can upload your photos, browse from free stock images, or add designs to your card. The cost is free, and you can make a card whenever you want. Many users said that this website was easy-to-use and that they could create their cards in under a minute.
3. Vistacreate
Make the perfect birthday card through Vistacreate's easy-to-use interface. It includes glittery, elegant, funny, and seasonal cards perfect for exchanging during the holidays.
Vistacreate also offers you a thousand ready-to-use templates to choose from. You can pick a suitable template to fit the message, be it nostalgic, sentimental, or funny. With Vistacreate, you can create a customized card in minutes.
4. Greetings Island
Greetings Island is a free online birthday greeting card maker that lets you design your own personal card. It also enables you to save your design and use it at another time.
The ability to reuse them is a huge plus and why this card maker is so popular with creative people. It allows you to choose from thousands of designs and add photos or personalized text. You can also easily print your card from the browser or download it as a PDF.
Conclusion
Are you struggling to find the perfect card for your loved ones? You'll likely come across a few handmade cards, but they will be too expensive for your budget. That's where the options of creating a card on your own or finding free ones online may come in handy. This article lists the top free website to let you make the perfect birthday card online.
Explore All
Birthday Card Maker Articles