Birthdays are a particularly joyous occasion for individuals worldwide because they are a reminder that everyone deserves a special day. 
Birthdays are designed to be filled with awe and gratitude to celebrate the love and sacrifices made by loved ones throughout the year. Sending our best happy birthday images and wishes to the person you care about most is the perfect way to spread birthday joy!
Send a memorable text birthday card to make a loved one feel special on their birthday.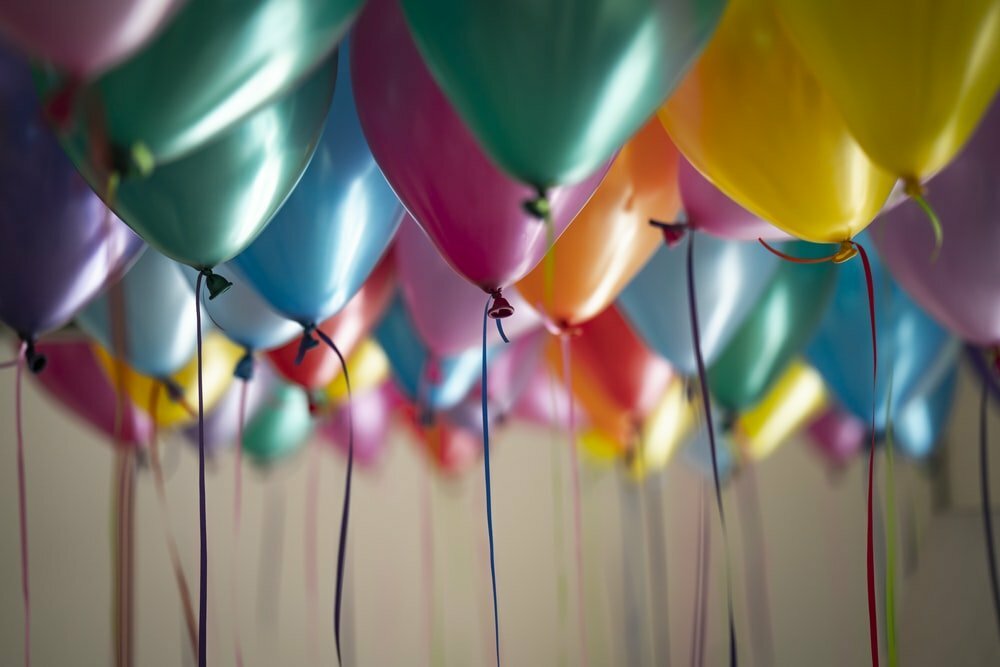 Special Text Birthday Card Ideas for Friends
Let's face it: we all have hectic schedules. Sometimes we're so caught up in our lives that we don't have time to send out splendid birthday greetings. Nonetheless, we can all take a few moments to send a kind text message.
Remember, even if you have to get older, you never have to grow up! Best wishes on your birthday!
Happy YOU day! Make today all about you! Happy Birthday!
Remember to live in the moment on this special day. Have the best birthday!
It's your birthday! Time to let loose! I hope your year is filled with more good times than bad times, friend.
I'm thinking of you on your birthday! You make the world a better place! I'm always here if you need me.
To Wrap Up
Everyone knows that a unique birthday card is a terrific way to make the birthday person's day special. Even though it may appear easy, writing a birthday card can sometimes be challenging.
If you want to show someone how much you care about their birthday, it's best to get a little inventive. Especially on social media, where your post will live forever, you want to send your loved one the most pleasant greetings imaginable. You can text birthday cards and messages effortlessly to that special person using the lines in this article. 
Frequently asked questions
What is the best short message for birthday?
I hope you have a great birthday and that the year ahead is filled with fun and adventures. We wish you a wonderful birthday and hope that the year ahead will be filled with new opportunities! The joy, happiness, and memories you'll leave with this special day are worth it!
What do you write on a birthday card that's not cheesy?
According to statistics, those who have the most birthdays live the longest.
"You're not old
That's just how long it has been enjoying you.
"Remember that growing old is mandatory, but growing up is optional!"".
What is a short way to say birthday?
Happy Birthday, Creative Ways to Say Happy Birthday; I hope you have a marvelous day! Hope you all have a great holiday! I wish you lots of candles to blow.
How do you say happy birthday to a special person?
We wish you much happiness and blessings on your birthday! You deserve a cake as sweet as yours and your gifts will bring you smiles. Congratulations on your birthday!
Your friendship makes my life so special. It's very refreshing to have you a companion always. Happy birthday!
How do you say happy birthday in 3 words?
I wish you a well-kept year.
Wishing you many, many more happy birthdays.
Wishing you the most happy of your birthdays.
Wishing you a terrific person on your birthday.
Happy Birthday!
You deserve what you get on your birthday!
How do you write a unique birthday message?
I am so grateful that you entered the world, because you help me make the world better every day.".
"Thank you and being mine.".
I am looking forward to celebrating your day with you.
"I hope your birthday is the best.".
"Happy Birthday, Beautiful"
"Wish you were here for me to spoil today.".
What do you write in a special birthday card?
Let's celebrate this special day. Happy birthday!
This is a special day for an individual.
Wishing you all the good in this world on your birthday.
I hope this new year brings you lots of happiness, love, and fun. This is what you deserve!
What is a good birthday text message?
Congratulations on your happiness today and a joyous year in the future. Happy birthday!" "Sending you smiles every minute of your special day..Happy birthday!" Do you wish your special birthday to bring you all that you wish!
How do you write a heartfelt birthday?
The hugs, love, and warmth I am sending are a special wish for you. Happy Birthday!
Wishing you all the best on your birthday. Happy Birthday!
I hope you have a wonderful birthday, I hope.
Hope to create more sweet memories and happy returns.
I want to extend my congratulations on another successful year.
Hugs, kisses, and lots of birthday wishes!
Stay close to your inner child as you age.
The queen was born on this day.
Happy Birthday today! It's my birthday!
Instead of counting the years, I count my years.
I hope I'll love my birthday cake.