Many bloggers begin with the goal of turning their blog into a money-making venture. Welcome to the club, if this describes you!
Making money from a blog is a fantastic feeling. It indicates that your digital labors and hours behind the laptop screen bear fruit.
However, choosing a blogging specialty is one of the most crucial decisions you will make when starting. If money is your goal, you should select blog topics that offer enough money to be worth your time. Without further ado, let's discuss blog ideas that make money!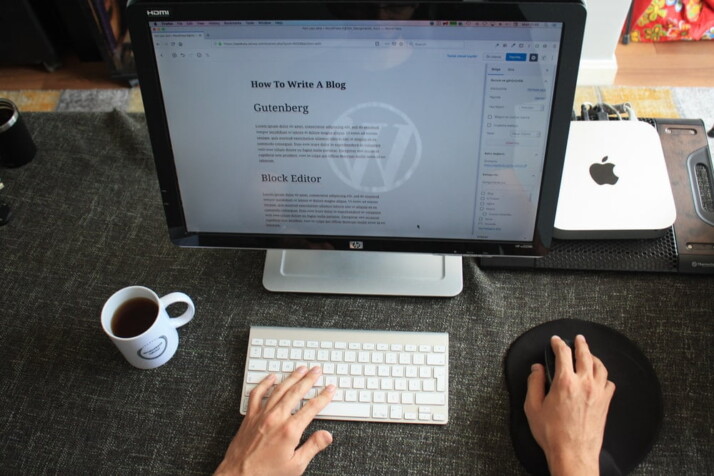 Why Is Choosing a Blog Niche Important?
There are various benefits to becoming a niche blogger rather than a lifestyle blogger. Choosing a blog niche allows you to concentrate your attention, become an expert and reduce competition.
Multi-niche bloggers compete in every niche they cover, but single-niche writers have to worry about the immediate local competition.
Remember that it's still a balancing act between narrowing your focus and having a large enough audience to make money.
Top 7 Profitable Blog Ideas that Make Money
If you want to choose a profitable blog niche, this tried, and true list of suggestions is a great place to start.
1. Finance
It's no surprise that blogging about money is on the list of blog niches that produce money.
People don't constantly talk about money but read about it. Thus the personal finance specialty is popular all year.
Furthermore, personal finance websites can access extremely good affiliate offers. Offers like credit cards, online banks, insurance plans, and mortgage lenders typically pay $100 or more per conversion. And these are services that almost everyone requires at some point.
Finance advertising rates are often high, making it the ideal income combination of display ads and affiliate offers.
Though it has high-paying affiliate offers that are always in demand, SEO is competitive in this niche.
Ideas for blog micro niches include frugality, side hustles, making money online, and financial independence.
2. Education
Education is another valuable blog niche. This includes education websites that are only available online, college guidance blogs, and even homeschooling blogs.
Education is a booming sector for a straightforward reason: education is often quite expensive.
As a result, advertisements and affiliate offers in the education arena are highly profitable. I'm talking about CPAs of $100-$200 or more for things like refinancing student loans, setting student bank accounts, or selecting an online school.
Some education bloggers sell printouts to other teachers or students to help them plan their semester.
Although the education niche has high-paying affiliate offers, it is seasonal depending on when semesters begin.
Some blog microniche ideas include online college reviews and homeschooling recommendations for parents.
3. Food
You've probably read a lot of food blogs in your life. This blog niche is one of the most crowded on the internet. However, monetization is also a good blogging topic because of how creative it can be.
Huge food blogs receive proposals from brands to use their products in recipes. These deals can reach thousands of dollars with a large audience.
Many of the highest-paid food bloggers get money from multiple sources. Sources include:
Display advertisements and sponsored content.
Affiliate hyperlinks (for ingredients, appliances, food subscription services).
Printables and e-books for sale.
Sponsored postings are an incredibly lucrative component of this industry.
One disadvantage of this blogging field is its over-saturation. To break through the noise as a food writer, you'll undoubtedly need to rely on a lot of Pinterest advertising and Tailwind use.
Ideas for blog microniches include the keto diet, gluten-free baking, and replicating restaurant meals at home.
4. Business and Digital Marketing
Another lucrative blog niche is business and digital marketing. This niche is often subdivided into micro-niches such as online companies, affiliate promotion, best practices in SEO and marketing, and entrepreneurship.
These micro niches do, however, have two things in common: high-paying display ads and rich affiliate deals.
Business marketers, like personal finance advertisers, are willing to pay a premium for advertising on the appropriate blog. Because SaaS contracts or B2B products can easily cost hundreds of dollars yearly, the payout is well worth it.
When you factor in high-paying affiliate deals, even a tiny business and marketing blog can earn a lot.
Though it has high-paying affiliate programs, it can be highly competitive for SEO, and its scope can be limited.
Ideas for Blog Micro Niche: SEO software, email marketing.
5. Travel
The travel segment was entirely devastated by Covid-19. Traffic and advertising rates fell precipitously. Travel affiliate schemes also closed. Overall, it was a difficult time to run a travel blog.
However, internal travel has already increased, so individuals are packing their bags again. There are also many ways to make money in this field.
Examples are showcase ads, hotel affiliate programs, travel gear, airlines, tours, and travel insurance.
Affiliate programs for travel credit cards, creating sponsored content, exploring YouTube, and vlogging are all great avenues of income.
It's difficult to predict when this market will fully recover. There's no disputing, though, that this lucrative writing niche is here to stay.
The travel blog performs well on social media and allows you to earn money while traveling.
Local travel guides, digital nomadism, and inexpensive travel are some of the best blog micro niche ideas.
6. Parenting
Parenting is a popular blogging niche that can morph into a lifestyle blog. Parenting books are always in high demand, as are parenting blogs that assist others in managing the hectic, beautiful responsibility of being a parent.
7. Pregnancy
Even though pregnancy is the underlying theme, you can write about whatever parenting element you enjoy.
It could be a handbook for new parents, entertainment, cooking, and traveling with children.
Parents are eager to spend money on items or services that benefit their families. Your affiliate revenue might skyrocket if you promote affiliate services you use and profit from.
There's the usual mix of display adverts, affiliate offers, sponsored posts, and selling personal items for income.
Readers are naturally more immersed in the subject matter since they are adaptable, but it's difficult for non-parent bloggers to break into.
The Most Important Factor in Choosing a Profitable Blog Niche
One final piece of advice for choosing a profitable blog niche is to stay with what you know and care about.
Daily, millions of new blogs are published online. To stand out, create excellent content. This will offer readers a reason to follow you.
To Wrap Up
This list of blog ideas that make money only scratches the surface of your possibilities. As long as your target audience isn't too narrow, you can slowly grow your blogging voice and readership.
Explore All
Blog Ideas Articles