Sometimes the idea well just starts to run dry, and you're out of topics to write about. It can happen even to the best writers. But have no fear because we've got some great topic generators for you here!
These online tools will give you many new topics to write about in your next article. You'll be pleasantly surprised by how easy they are to use and how quickly they can give you some great article ideas.
Check them out and see what will work best for you.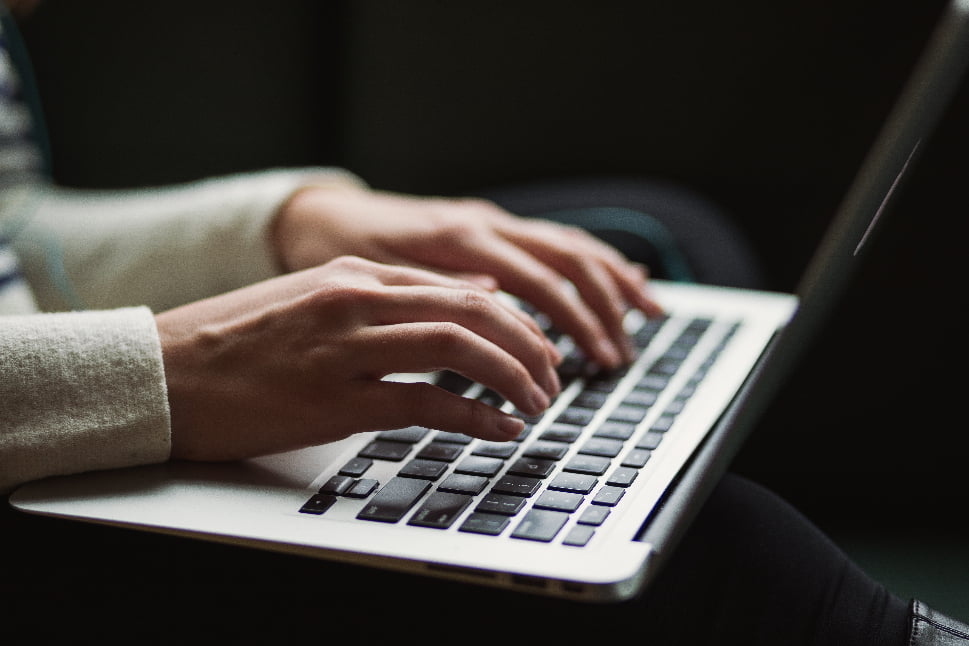 What is a Topic Generator?
Topics generators are online tools that generate custom content topics automatically based on the information you provide to the tool. They can be useful for new writers or even experienced bloggers wanting to brainstorm and come up with new ideas for articles.
These tools are also useful for making marketing campaigns or making website content. There are a lot of topic generators on the internet — from free ones to expensive tools that require a monthly subscription. Whichever topic generator you use, make sure it is user-friendly, has great editing tools, and that it fulfills your needs.
Free Topic Generators for Your Blog Posts
There are a ton of topic generators available online that you can use without charges. Whether you're looking to write an essay, blog, or even a research paper, you're sure to find the perfect fit from these generators.
1. Capitalize My Title
This tool lets you generate topics that are fit for a specific audience. You can choose a topic for Business, Couples, Family, or Anyone. It can also generate essay topics for you.
It's fast and easy to use. But take note that it only generates one topic at a time. While that may not be a bad thing, you may want to refresh the page if you are doing a lot of generating.
2. Story Shack
This Topic Generator is designed to find you countless random topics to discuss in your next gaming adventure, story, or any other project. There's no need to enter anything.
The one thing that you need to do is click the "Get Ideas" button. Pretty easy, right? They also have a list of up to 100 topics you can check out.
3. Research Guide
Look no further if you're looking for topics to use in writing research papers or essays. Enter the keyword relevant to your essay topic and choose the appropriate topic from the category section. It will then give you relevant topics for your essay!
4. Random Ready
Random ready lets you enter the number of topics you want to generate. It only displays one to two-word topics, though. But it's very user-friendly. It even lets you copy as many subjects as you need.
5. Ivy Panda
You can use Ivy Panda for your speaking or writing assignments. You may type in as many relevant keywords as you need. It will then display article titles related to your keywords.
6. Portent's Topic Idea Generator
This Content Idea Generator allows you to create catchy title ideas for your next essay, podcast, or video. You just need to type in keywords related to your topic, and it will generate creative titles you can write about. It also helps you by giving advice that can take your article to the next level.
How Do Topic Generators Work?
Knowing the answer to this question is important because it will help you use these tools more efficiently. A topic generator generally takes the information you enter and uses algorithms to create the topics. They can also pull topics from their database of pre-written prompts.
Your keywords are often a key factor in the output shown. The output depends on the algorithm in place. If you don't like its results, you can always go back and edit your keywords. It's important to note that different generators work differently, so check to see which produces the best results.
To Wrap Up
If you're out of good ideas for your next article, a topic generator can greatly help you. They are easy to use and create an endless list of fun and creative topics you can choose from. Try out the ones we've listed in this article, and you're sure to never run out of topics to write about!
Frequently asked questions
How do I create a blog topic?
Let's talk to readers.
Let's send a survey asking what people want to know.
Google Autosuggests results
View social media views.
Reviews of Amazon books.
Find out what works for similar bloggers.
Use Google's keyword volume calculator to discover keyword volume.
How can I make 100 content ideas in 60 seconds?
Use Ubersuggest's free keyword ideas tool.
AnswerThePublic
See Ubersuggest's Question Bank.
Ubersuggest's Related Tab
You can find content ideas in Ubersuggest.
Refer to your competitors' backlink profile.
Find your keywords on Quora.
What topics are most popular?
Top popular topics (US)
Top trending topics (US)
Topic
Score
Score
realtor websites
90
211
latest news
89
185
library online
87
54
How do I find topic ideas?
Download Google Image Tags.
Facebook Ad Library
It is a Reddit keyword research tool.
Best by Links Reports.
Exploring Topics Tool
Scan Blog Comments
Competitor's YouTube Channels
Product Hunt
Which topic is most searched for blog?
Fashion Blogs. The fashion blog is one of the most popular forms of blogging on the internet.
Food Blogs. Another popular type of blog is food blogs.
Travel Blogs
Music Blogs
Lifestyle Blogs
Fitness Blogs
DIY Blogs
Sports Blogs
What is a blog title?
Titles are the first part of your blog post that your readers will see and the part that will get them to click through and read the rest.
How can I generate 100s of content ideas?
Group topic lists. When you're ready to write new content, you shouldn't be sitting down to tell us what you'll write.
Social media followers
Blog comments
Conduct interviews
Competitor websites
Google search suggestions
Recent events
Product reviews
What are the most profitable blog topics?
Finance and investment
Making money online through blogging.
Health and fitness
The development of skills and self-care.
Digital marketing
Recipes and food
How do I find a blog niche?
Choose a topic you find interesting.
Do market research
Keep your niche short.
Ensure it's profitable
What is HubSpot blog ideas generator?
It is a free online tool that allows you to create blog ideas about your topic using the HubSpot Blog Ideas Generator. Blog Ideas Generator allows content writers to get inspiration for their forthcoming blog posts.
What is content idea generator?
Content Idea Generator allows you to create catchy titles for your next blog post, podcast, or video. If you type in your subject, the Idea Generator will create a creative title and advice that will help you take your idea to the next level.
What kind of blog is most popular?
Creating blogs and publishing books.
Interior design blogs
Movie blogs
News blogs
Personal finance blogs
Political blogs
Sports blogs
Religion blogs
Is blogging still profitable?
Blogging has been highly profitable for many bloggers who understand keyword research and competition analysis and publish two or more articles consistently every week until a site has reached approximately 200 articles.
Which type of blogs make the most money?
Gaming
Parenting
Travel
B2B/Marketing
Lifestyle
Sports
Health and Fitness
Food