You already know how important your blog content is for the success of your website. But are your blog articles attracting the kind of traffic you want? How can you figure out what topics are the most successful? What are the SEO blog topics that'll drive engagement to your site?
This comprehensive guide offers tips for finding the best blog topics for SEO and engagement.
SEO Blog Topics: an Overview
Search Engine Optimized content gets excellent or high ranking on the search engines. They provide relevant information to the target audience and help users find the solutions they are looking for.
When content is optimized, search engines recognize them as valuable and give them a higher ranking. This way, users searching for terms relevant to your content can easily find them.
One of the keys to developing a solid SEO blogging strategy is creating content that answers your target audience's questions. Identify your target audience, and create posts that cater to their interests, what they are most concerned about, and what they are searching for. It will help with ranking in the search engines and improve user engagement.
How to Find Blog Topics That Improve SEO
Well-written, compelling content is the key to SEO and social media marketing success. The best way to keep your site in Google's good books is to continuously publish blog posts that tackle current topics in your industry. Also, deliver content that targets the demographic you're trying to attract.
The following tips will guide you to find the perfect SEO blog topics to improve engagement.
1. Check Your Analytics for Keywords and Topics
Check your analytics for keywords and topics that drive engagement. Create a post providing more information about the subject. Customers will find such posts helpful since it contains detailed answers that solve their problem.
If you have a resource on your blog that users continue to engage with, create a video showing how they can use it better.
2. Check Your Competitor's Website
Knowing what works and what doesn't in blog topics can help you improve your SEO and blog rankings. Consider checking your competitor's website to see what topics they're covering. By doing this, you'll know what to avoid and what topics will give you the edge over the competition.
You'll also know what topics they have success with and which ones aren't generating traffic. You can also study their websites for what visitors like most and then apply that information to your website.
3. Use Google
Google will provide the information you need about your target audience's search queries. Some popular Google tools that can help are:
Google Trends: Check Google trends to see what people are asking and determine if there is competition for your topic. If there isn't, consider creating a post about the subject. You can also enter a keyword to see its search volume and determine if you can create content with it.
Google Keyword Planner: This tool allows you to input a word you want to find on the search engine. It gives you a list of queries that use the word in their title. It also suggests keywords related to that specific word on the search engine.
Google Suggest: This tool explores the topics that can get you traffic. It suggests a list of related terms to your first search term. Look to see what words or concepts are related to your industry.
Google Related Searches: This feature is at the bottom of the Search Engine Results Page. Enter your search term and scroll to the bottom of the page to discover related content ideas.
4. Use Keyword Tools
Several valuable keyword research tools can help you generate topics that people are searching for online. Some of the popular ones are:
SEMrush: This is an excellent tool on the market when it comes to finding keywords and keyword ideas. It offers keyword tools, rankings, reporting, custom research, and analytics.
Answer the Public: This tool generates questions people are asking about a subject matter. All you need do is type in a topic, and the tool offers a list of suggestions.
Quora: This tool helps you find topics and questions in your niche. Enter a word or phrase in the search tool, which will generate a list of questions about the subject. You can also see how often questions have been asked about that topic. Select a subject with a high volume and create a blog post.
5. Practice Social Listening
You can leverage social media to find blog topics that improve SEO when you know where to find your target audience. Observe pages and groups your target audience is receptive to, and follow groups and hashtags related to your products and services.
Check to see what people are saying or asking about your industry. What questions can you provide answers to?
Create a blog post answering the common questions you find. This way, you're positioning yourself as an expert in the industry. People who read your post will naturally be drawn to your page for more information.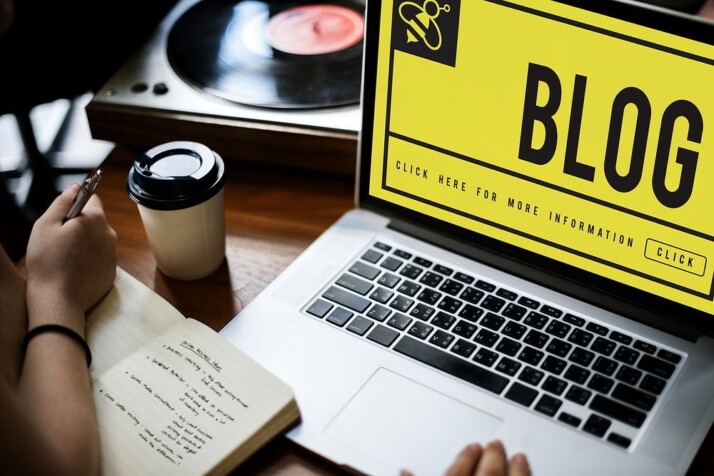 To Wrap Up
An interesting blog post is a must-have if you want to improve your SEO, leading to better rankings and more traffic. The many tools available today make finding SEO blog topics easier than ever.
Identify your target audience, find out the questions they're asking and figure out what keywords and phrases are relevant to your industry. When you do this, you're on your way to creating the perfect search engine optimized content for your blog.
Explore All
Blog Ideas Articles